Greetings from the Barn!
The School has had a busy fall. A few events include:
The Advisory Board meeting
The meeting of the Mississippi State Board of Architecture
In October, we held the first Design Leadership Foundation Workshop, in which professionals met with students to provide one-on-one advice for resumes and portfolios as well as engage in mock interviews. Just recently, our AIAS assisted in presenting the [INCLUDE] Virtual Design Equity Symposium. Before we finish the semester, our fifth-year class will venture to Rome, Italy, for their final field trip. Sprinkled throughout the semester, we've had Friday Forums; studio day trips to see project sites or types; visited with clients, critics, and studio guests; and even welcomed a new student organization, Young Women in Architecture.
Among the most exciting activities is the beginning of work on the new college buildings. For the School of Architecture, we'll be reassessing our spaces and looking toward opportunities to make improvements for the educational experience we provide. Named studios are a key part of this plan, as well as naming updated classrooms. Yet, one of our top priorities remains basic support for our students—providing ways for our future architects to participate in field trips and have funds for plotting and model-making ensures our high-quality education.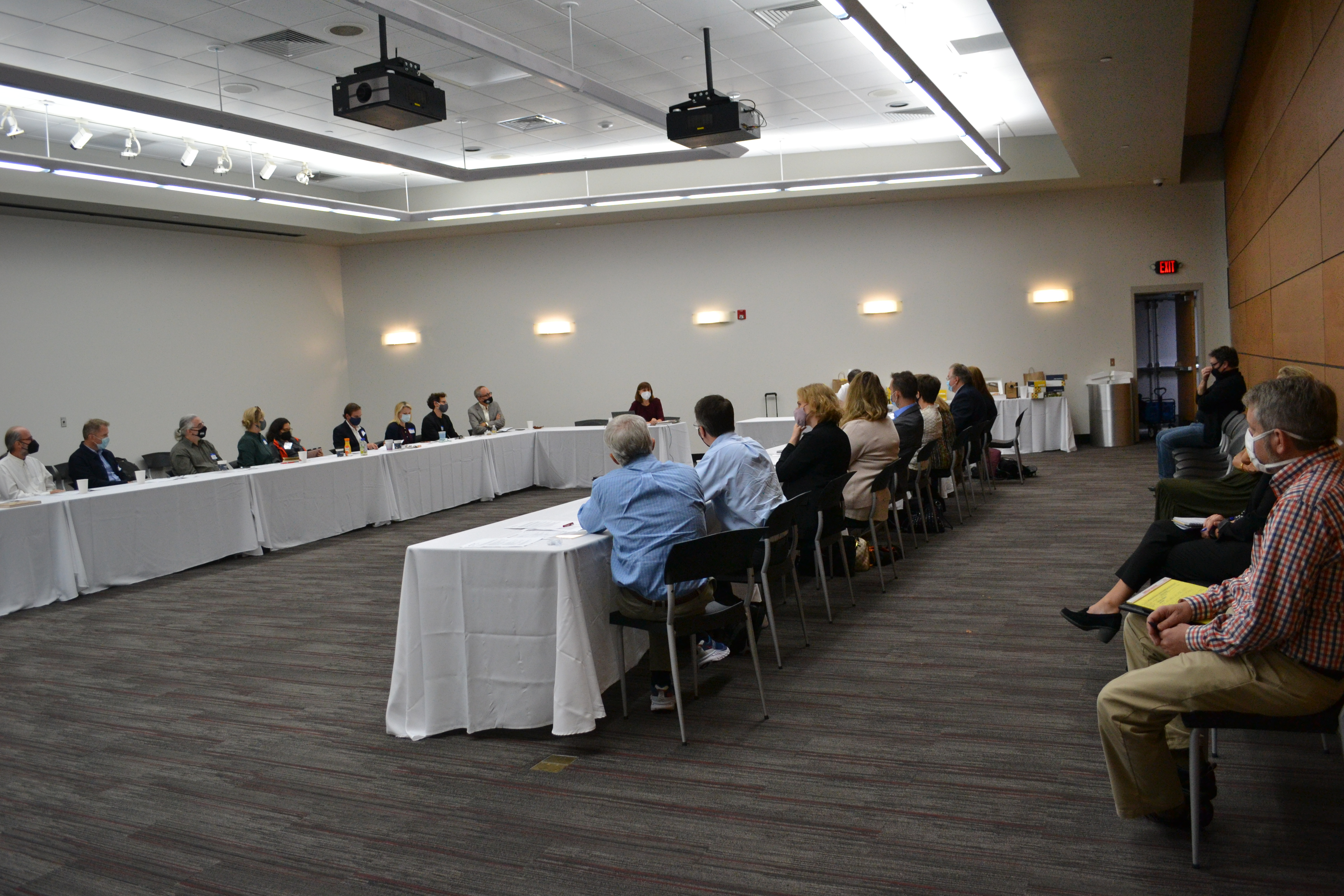 While we are busy, we are looking forward to much more engagement in the future. We're starting with this newsletter, which you can expect quarterly. We'll offer updates on activities at the school and with our alumni. We are also making plans for an inclusive, historic 50th Anniversary of S|ARC in a couple of years. Please watch for surveys regarding your interests in how you'd like to celebrate. For these events, we would like to ensure that all our classes have the opportunity to reconnect—if you would like to help us by serving as a point of contact for your class, please let us know. And please let us know about news you'd like to hear about or share with us—we're always interested in hearing from our S|ARC family.
                     All the best,

                      Karen Cordes Spence, Ph.D., AIA, LEED AP
                      Director and F.L. Crane Professor