Six Mississippi State University architecture students are the most recent recipients of a student design competition sponsored by Birmingham architecture firm Line Scale Form.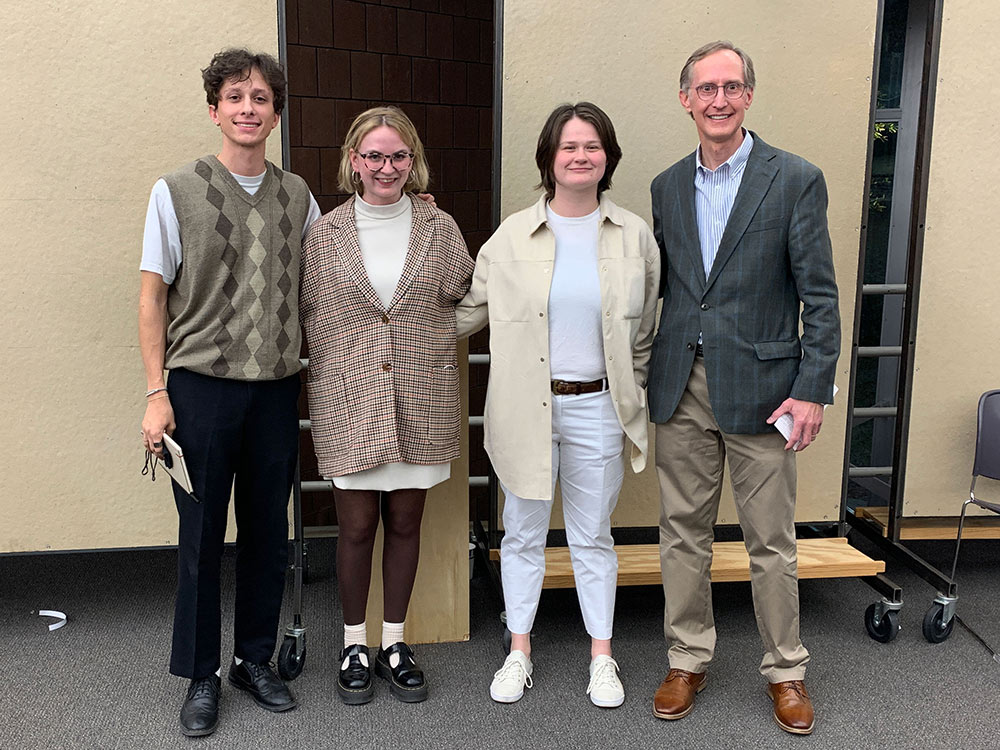 In Associate Professor Alexis Gregory's Memorial Design Studio, Alexis Windham received first place and a $600 prize, Jon Zeipen received second place and a $400 prize, and Jacquelin Lee received honorable mention.
Gregory's studio spent the semester examining the challenges of designing memorials. After a period of team research, students selected individual topics for their projects that ranged from opioid addiction to Japanese internment. They were challenged to empathize with a variety of experiences and proposed designs that express or respond to the emotions introduced. 
Read more about the Memorial Design Studio from student Savannah Wilson's perspective.
In Assistant Professor Christopher Hunter's Mound Bayou Master Planning and Community Center Design Studio, Terrance Blackmon was honored with first place and $600, Alysia Williams received second place and $400, and honorable mention went to Audria Hicks.
This studio was challenged with addressing the needs of Mound Bayou, a town in the Mississippi Delta founded by former slaves. Students began the semester helping to complete and present to the community master planning work that was started by a group of students in Hunter's independent study class last spring. Next, students split up research that was necessary to complete their individual projects for the semester – designing community/vocational centers.
Read more about the Mound Bayou Studio from student Alysia Williams' perspective.
Winners were selected during both studios' final jury reviews by President of Line Scale Form Bruce Herrington, visiting reviewers, project clients and studio professors.