Student Spotlight
Sharnae Hayslett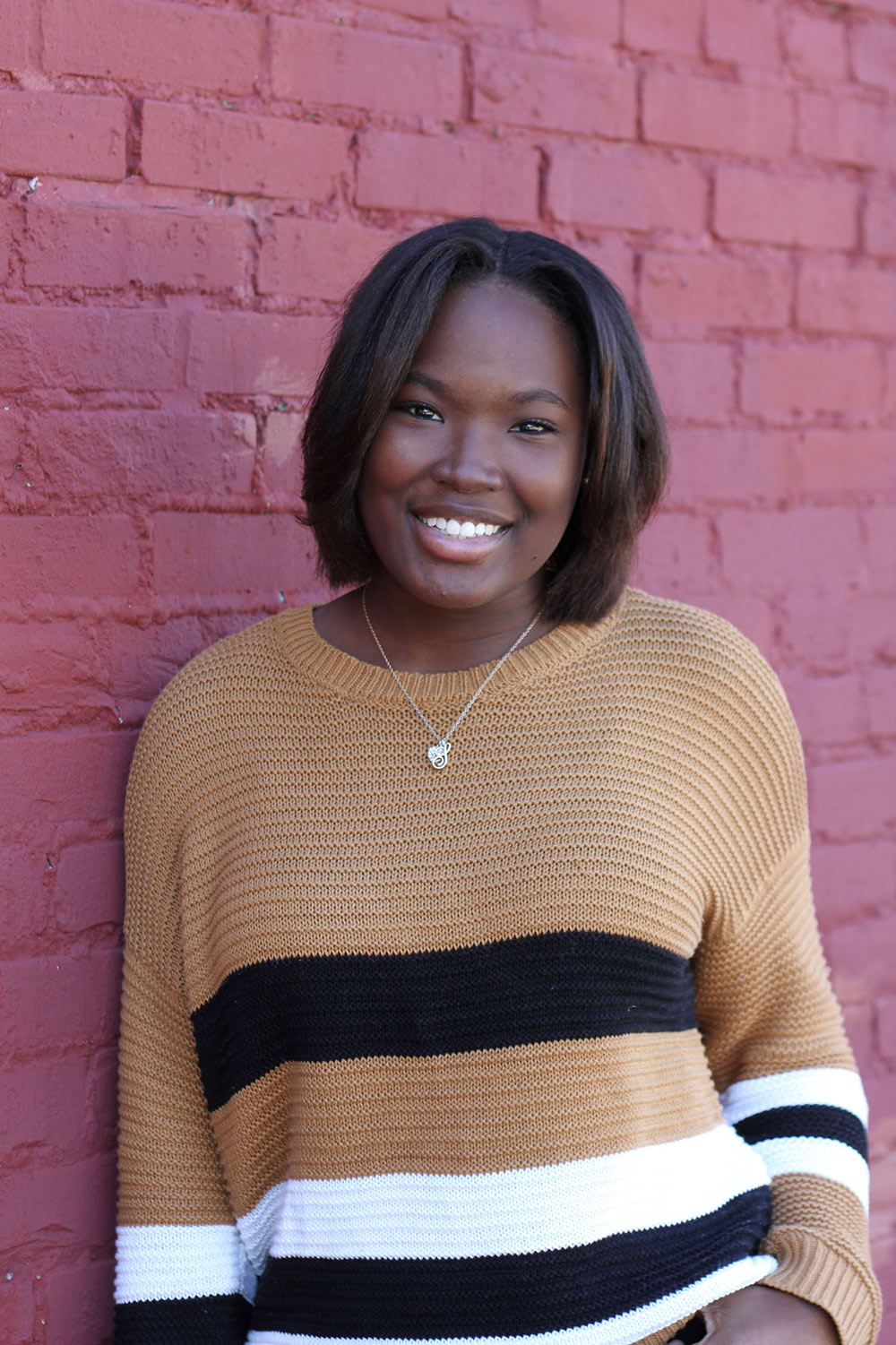 Sharnae Hayslett is a Horn Lake native. Hayslett graduated from Horn Lake High School in the top 12% of her class in 2017, and she will be graduating from the Interior Design program at Mississippi State in August 2021 after completing an internship. While at Mississippi State, Hayslett has been a part of the American Society of Interior Designers and the Network of Executive Women in Hospitality. She serves on the college's Dean Council and as a CAAD ambassador for Interior Design. Hayslett has also been a Presidential Scholar, Dean Scholar and Student Success Scholar. She was awarded silver for her medical project at ASID's Regional Student Competition in 2020. 
Student Statement
"I, Sharnae Hayslett, am a senior interior design major here at MSU. By the time of my sophomore year in high school, I knew that I wanted to pursue a career in interior design, and by the beginning of junior year I knew Mississippi State was the perfect place for me to achieve that. I wanted to choose a career that would allow me to help people in a different way. Many people, including myself before coming to college, never really take a minute to think about how much of an impact their interior environment affects them. As defined by the IIDA organization, 'Interior design is defined as the professional and comprehensive practice of creating an interior environment that addresses, protects and responds to human need(s).' The Interior Design program here at MSU is the only Mississippi college with an accredited program, and I knew I wanted to learn from the best. Throughout my four years, I've had A LOT of late nights, gained the best support team from my faculty and peers, and have learned more about myself than I ever thought I would. When I joined this program, I knew there would be some good times and some hard times; however, I didn't know that I would immediately gain a second family. My classmates and I have been together through this entire experience, all the ups and downs. I can remember all of the late nights in the studio (pre-COVID) where we would come eat dinner, laugh, play music, collaborate and enjoy each other's company - making the most out of those late studio nights. I will never forget the impact they've had on my life throughout these four years, and it is something I will cherish forever. This journey hasn't been easy and has pushed me to limits I've never thought I would reach, but if I could go back in time, I would choose to do it all over again. Chadwick Boseman gave a profound speech at Howard University, and in that speech he states, 'When you are deciding on the next steps, next jobs, next careers, further education, you should rather find purpose than a job or a career. Purpose crosses disciplines. Purpose is an essential element of you.' I truly believe that through interior design I have found my true purpose."
Q & A
Where do you see yourself in 10 years?
Wow, this is a hard one. SO much can happen over 10 years - I never thought I would live through a pandemic, and here I am. I see myself continuing to make a significant impact in people's lives through interior design. I also see myself becoming a senior designer at a company and/or possibly working toward owning my own design firm.
What is your favorite tradition at MSU?
My favorite tradition at MSU is the sweet sound of the cowbells after a victorious win after a football game. 
What has been your favorite thing about your program at MSU?
The people. My ID family is made up of some of the smartest, creative, coolest, and just genuine people I've met. We've experienced so much together over the last four years - all the ups and all the downs. I've been honored to have been a part of this program and to have gained these lifelong friendships; it is something I will never forget and cherish forever.
What advice would you give to an upcoming senior at Mississippi State?
Don't doubt your worth and your abilities, and don't let the stresses of senior year – like looking for internships, figuring out what you're going to do with your life after college, etc. – consume or overwhelm you. Whatever great opportunity is meant for you will be there for you! Enjoy this time in your life, be present in the moment, because before you know it, you will blink and your college years will be over.
What are your plans for after graduation?
I will be completing my internship with a lighting company in Memphis, Tennessee.
View Sharnae Hayslett's Senior Exhibit.
By Lauren Skelton | April 2021