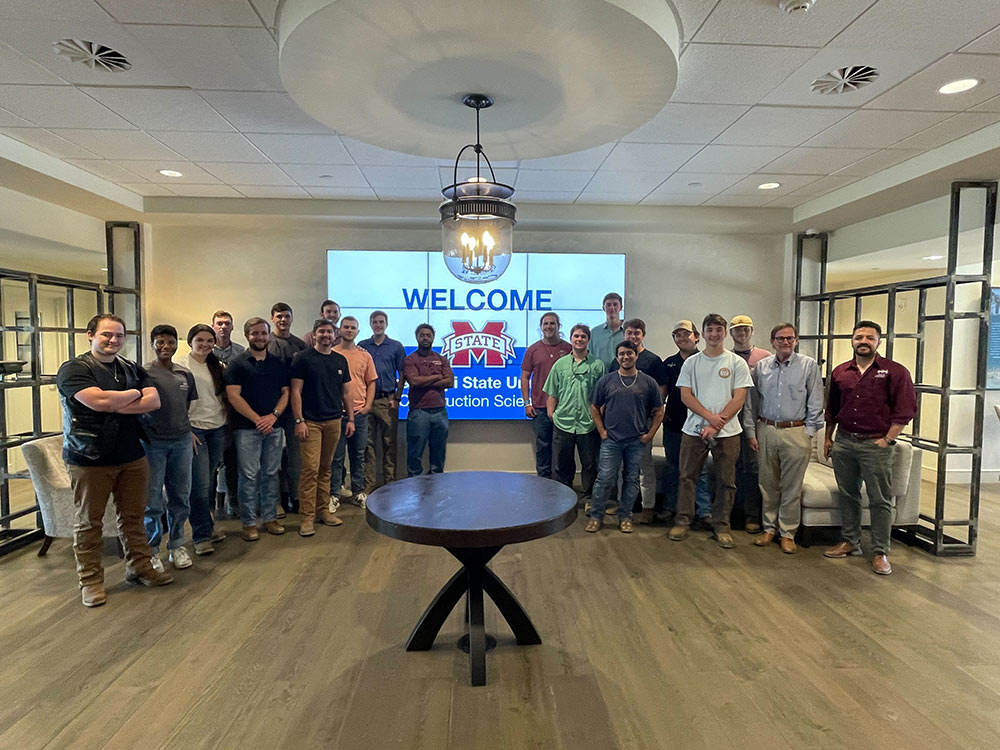 Third-year Mississippi State University building construction science majors recently traveled to Birmingham with Assistant Professor Mohsen Garshasby, Ph.D., and Instructor Briar Jones.
Students visited three construction sites and were given a tour of the Brasfield & Gorrie corporate office in Birmingham.
The group was hosted by  Robert Robison, regional quality control manager at Brasfield & Gorrie. An MSU alumnus, Robison is also a member of the Building Construction Science Industry Advisory Board. BCS alumni Isaiah Brooks and Jackson Warren also met with the group during the trip.
Jones said students in the department benefit greatly from trips like this.
"It was good for the students to see both the office setting and the field offices on all of the sites toured in addition to buildings under construction," he said. "They also got to see how software they are using in school is applied in the workplace."
"Going on the field trip to Birmingham was very beneficial to me because it not only exposes us to real-world job sites but also connects us with companies that would be interesting in hiring us after college," said BCS junior Cal Morris of Powder Springs, Georgia. "The job sites also show us different sectors of the construction industry and helps us to narrow down what sector we would be interested in once we enter the workforce."