May 26, 2021
Location
Online Gallery
Final Project: PCI Foundation Studio
ARC 3546: Architectural Design III-B
BCS 3126: Building Construction Studio IV
Professors:
Architecture
Associate Professor Alexis Gregory
Associate Professor Hans Herrmann
Ryan Ashford, Studio Assistant
Building Construction Science
Assistant Professor Mohsen Garshasby, Ph.D.
Briar Jones, lecturer
---
Background
In 2020, Mississippi State University School of Architecture Associate Professor Alexis Gregory was awarded a $100,000 grant over the next four years from the PCI Foundation.
Gregory is using the grant funds to incorporate precast and prestressed concrete projects into architecture courses at MSU including Assemblages, Structures II and the Spring 2021 Collaborative Studio.
Read more about the grant and PCI.
See two of the projects that utilized grant funds this year in the Spring 2021 Collaborative Studio:
---
Final Assignment
This project was the collaborative development of the architectural and construction aspects of using precast concrete for the design of a building addition to the Cadence Building in downtown Starkville, Mississippi. The addition was a parking garage with street-level retail spaces to enhance the walkability and retail options in downtown Starkville. Materials presented were the architectural design aspects of the precast structural system, the architecture precast cladding system, and how they integrate into the existing historic building. The construction aspects presented were the creation and installation of the custom architectural precast cladding system, the project budget, and scheduling. The MSU students teams were composed of 2-3 architecture students and 1-2 building construction science students, creating teams with a total of 4-5 students.
---
Winner: Team 1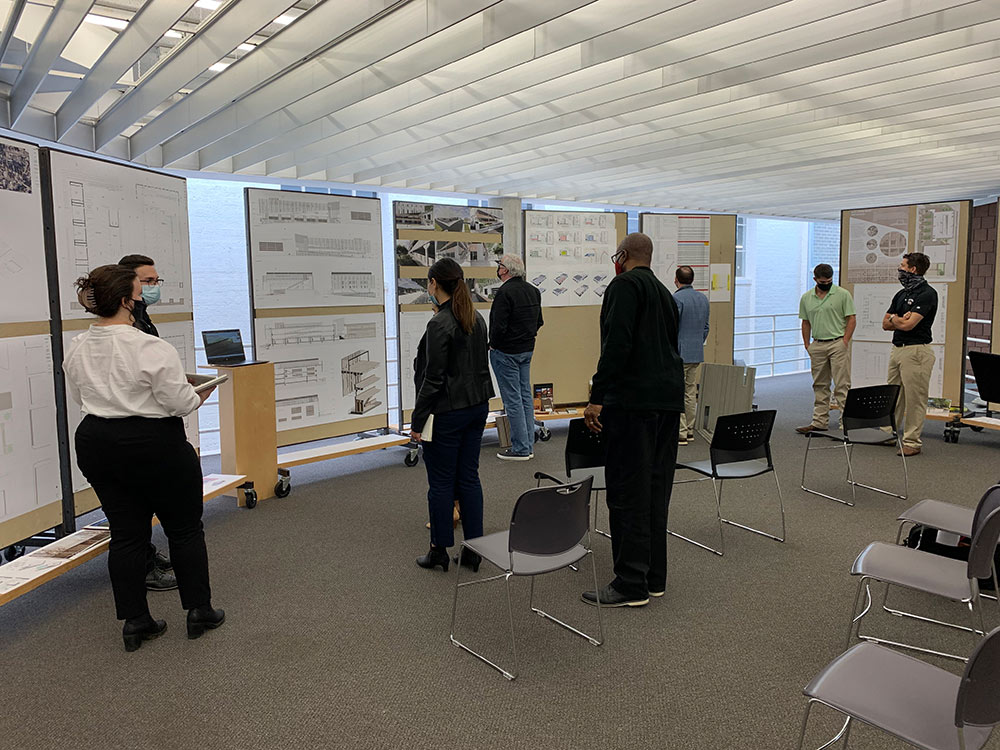 View the work: Hunter Allen, Travis Bryan, Jane Kent, Hamner McCrory
---
Winner: Team 11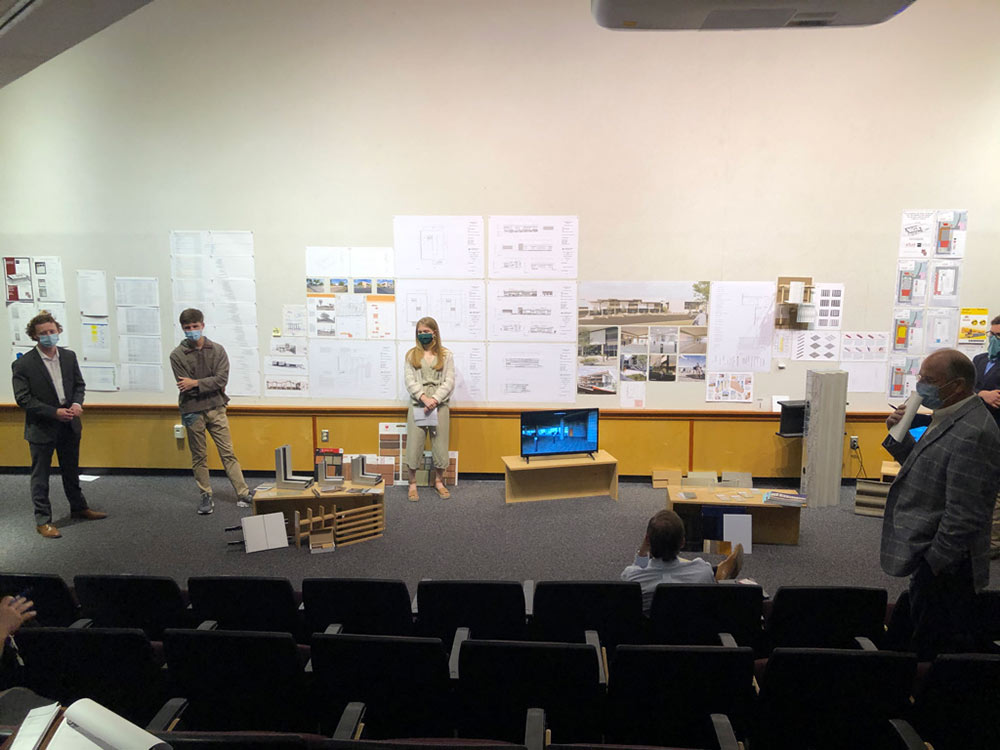 View the work: Will Russell, Cody Sanford, Emerson Shinn, Ruthie Southall 
---
Honorable Mention: Team 02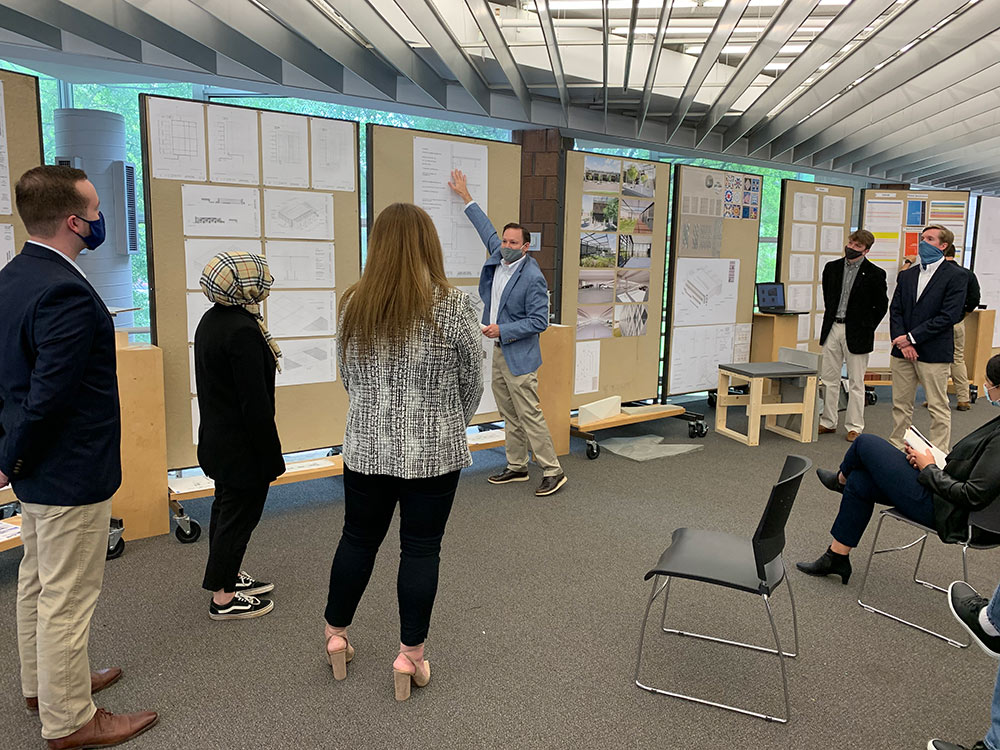 View the work: Bo Allison, Ashlen Davis, Gizem Karsi, Jake Lindley, Jack Ogletree 
---
Honorable Mention: Team 16  

View the work: C.J. Childers, Conner Griffin, Noah Helflin, Luke Murray