Alumni Spotlight
Zachary Henry-Litchliter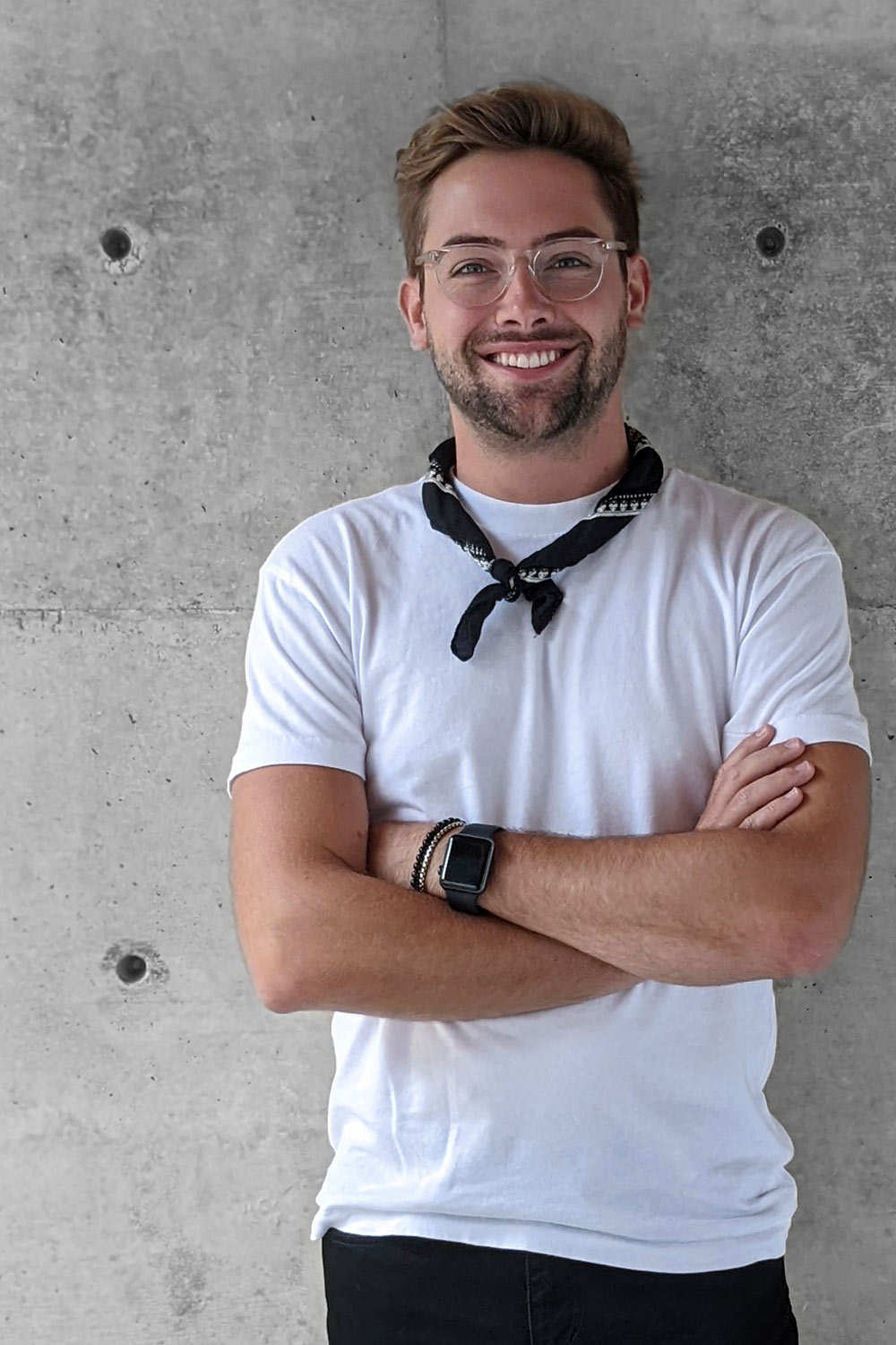 Zachary Henry-Litchliter knew from the moment he stepped on Mississippi State's campus that this was where he was supposed to be.  
He applied to 17 architecture programs but ultimately decided to attend Mississippi State's School of Architecture. He said that he knew MSU would help further his career. 
"I knew that the university was there to support me and encourage me to excel," said the Knoxville, Tennessee, native.  
Initially, he was not interested in pursuing a career in architecture. His passion was art and had been since he was a child.  
"I wanted to find a profession that let me continue my artistic endeavors but also gave me the ability to change and shape the world for the better," Henry-Litchliter said, "That is why I chose architecture." 
Henry-Litchliter was inspired by two people while at MSU. One was Glenn Murcutt, a famous Australian architect who Henry-Litchliter was able to interview and study after receiving the Jones Traveling Research Fellowship while a student. The other was Emily McGlohn, who was his mentor, professor and research advisor. 
Since graduating from Mississippi State, Henry-Litchliter has stayed busy. 
"The first project I worked on after school was the extensive renovation of Operation Shoestring, a non-profit after-school program that provides educational, artistic and social development activities for children in the surrounding West Jackson community," he said. 
He then worked as an architectural associate and public relations coordinator at Duvall Decker Architects in Jackson and served as the state's associate director and chair of the Emerging Professionals Committee for the American Institute of Architects (AIA).
During that time, he was honored with the AIA Emerging Professional Award, demonstrating substantial impacts through his time and effort, and in 2022 was named a Top 40 Under 40 leader by the Mississippi Business Journal.
Currently based in Austin, Texas, Henry-Litchliter is now working as a project architect in high-end residential architecture for A Parallel Architecture.
The licensed architect said the small firm is very supportive of his volunteer work, which allows him to serve as an at-large director on the AIA National Associates Committee (NAC) leading the Value Work Group focused on equity, diversity and inclusion in the profession at large.
Q & A with Zachary Henry 
What year did you graduate from MSU?  
I graduated in 2018. 
Where do you see yourself in 10 years? 
After receiving my architecture license, I hope to open my own design studio focused on creating custom residential houses and interior spaces that each client is proud to call their home. In addition to my professional career, I look forward to settling down with my partner and begin raising our family! 
What was/is your favorite tradition at MSU?  
Obviously the cowbells; I still proudly ring my cowbell! 
What was your favorite thing about your program at MSU?  
Definitely the friendships I made during the program. Unlike any other major, you are with your classmates from your 8 a.m. lecture class to your 3 a.m. coffee run before a big review. You get to spend so much time together, which in the end, creates friendships that you will have for rest of your life!  
What is the best thing about your job? 
The best thing about my job is getting to work in a collaborative and open studio with like-minded designers who all approach architecture with the same mindset. 
What advice would you give a current architecture student? 
The advice that I have always given to students is: Let college shape you. You become who you are in college. Take chances, open your mind to new ideas, and let the best person come out. 
By Lauren Skelton | November 2021 (With updates, July 2023)