Alumni Spotlight
Whitten Sabbatini
When Whitten Sabbatini first came to love photography, he did not realize this hobby would soon take over his life.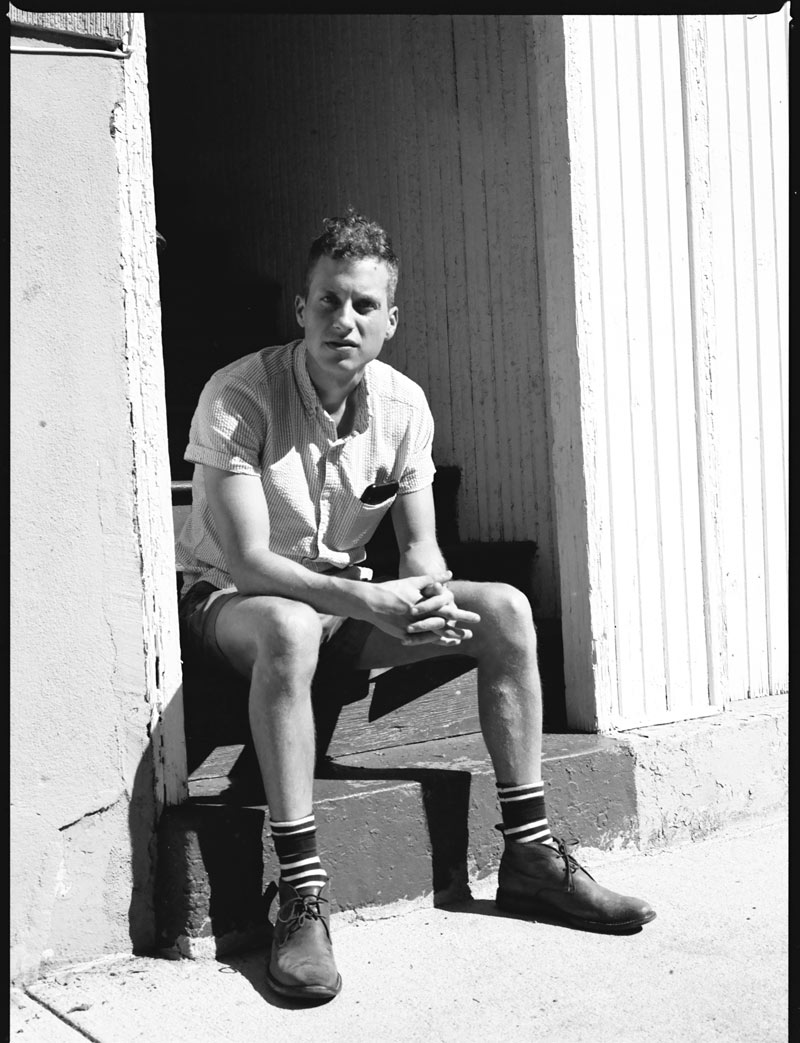 "I didn't quite know that I was in the process of choosing a career path when I first became interested in photography. Perhaps for the first time, there was this activity that both held my attention and that I truly enjoyed — So rather than intentionally choosing who or what I was going to become, it was more of a stumblin' into over time," said Sabbatini, a Jackson native. 
Sabbatini decided to pursue this passion through his studies at Mississippi State.  
While at MSU, Sabbatini was inspired by his friend and peer, Jonathan Nowell. He said that Nowell was extremely talented and taught him the true meaning of work. 
Since his years at Mississippi State, Sabbatini has achieved a lot through his work. 
"I received my MFA in 2017 from Columbia College Chicago," Sabbatini said. "I published a book, titled Another Day in Paradise. In 2018, that was nominated for MACK'S First Book Award. My work was exhibited in New Southern Photography, a group show at the Ogden Museum of Southern Art. I taught my first college class at Northern Illinois University." 
Sabbatini, now based in Memphis, feels his career does not fall perfectly into a specific category. 
"I'm what most people would call a photographer or artist — but simply, I make pictures. Since 2016, I've made freelance work for various editorial clients: The New York Times, GQ, ESPN, etc. This work typically starts with an email from a fancy person in a tall building in New York City saying they're producing a story about this and that and asking if I'm interested and available to contribute pictures," Sabbatini said.  
Sabbatini is grateful that he gets to be free of expectations from his work, and he hopes that people will experience the world more intently.  
"Nothing has to be achieved," he said, "I'm fortunate enough that I get to make the work. I hope that doesn't sound too harsh, but rather, allows for a bit more freedom without expectations placed on either myself or the viewer. But at its most basic conception, I'm interested in a world where people look, listen, and feel deeply." 
A Q&A with Whitten Sabbatini
What year did you graduate from MSU? 
"2013"
What is the best thing about your job?
"Autonomy"
What advice would you give a current student?
"To sincerely look, think, and listen as intentionally as possible with every activity you do."
What was your favorite thing about your program at MSU? 
"Specifically within the Photography Program, I'm entirely grateful for both the relationships I formed with Marita Gootee and Dominic Lippillo. Looking back, they were truly challenging teachers, but challenging in that way in which they have high expectations because they know someone is capable. Since graduating, Dominic has continued to share his depth of knowledge and support in the most gracious of ways.
And though I know this wasn't asked, I'm grateful to the entire Art Program, honestly. The requirement, encouragement, and ability to participate in the foundation courses: Drawing, Design, Ceramics, Sculpture, and Photography. I feel as though the experience and knowledge that comes from being in each of the studios are extremely beneficial for any type of person, especially for someone particularly new to the idea of 'Art.' Learning how to see both light and color truly for the first time, as well as learning how to translate each, and simply learning how to make something radically shifted who I am."
By Lauren Skelton | July 2021