Alumni Spotlight
Webb Emerson
By Rileigh Campbell | MSU Class of 2025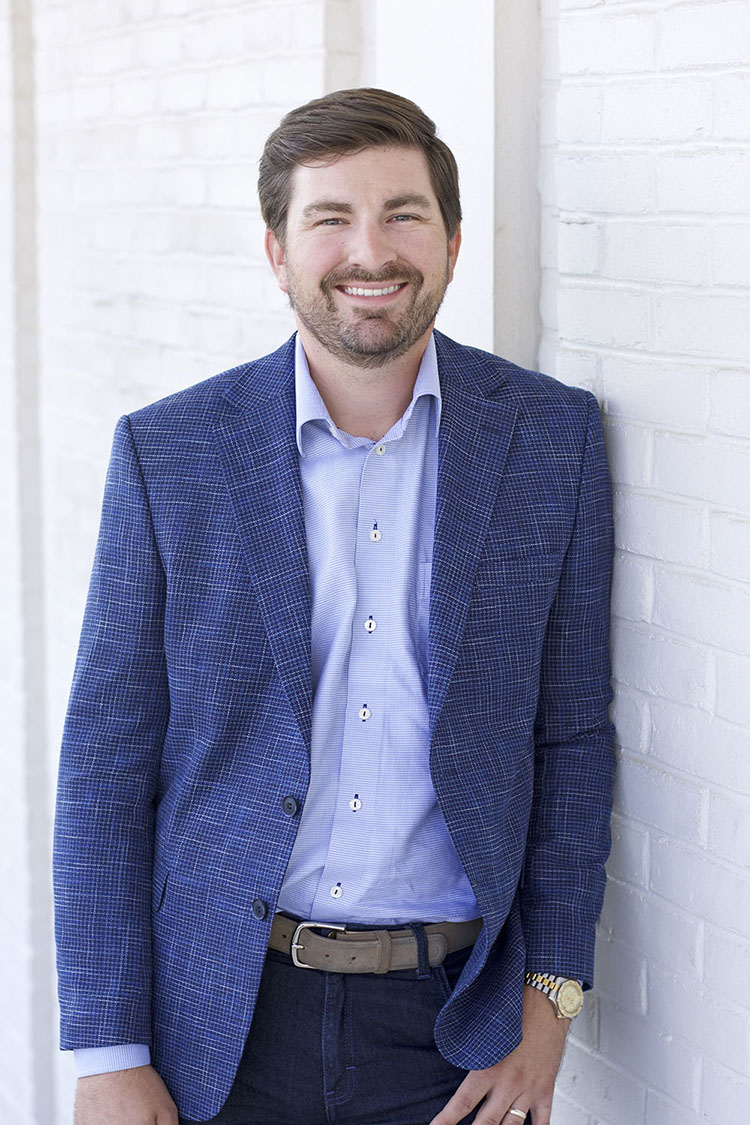 Webb Emerson always felt that building was his future calling. Since he could walk, he spent time visiting job sites with his father, who was in the construction business. When it came time to select his college route, Emerson explored programs at several different universities, but the Department of Building Construction Science at Mississippi State stood out from the rest.
"Because it was underneath the architecture school and had the studio environment, my dad saw the value in that, and so did I," Emerson said. "You get to have a more real-world working experience in the program. That sets things apart."
A lifelong Bulldog and third generation MSU alumnus, Emerson felt that the BCS program, combined with his love for the university, made for the perfect college fit for him.
"It worked great that the program we thought was the best was also at the school I had grown up around and loved," said Emerson.
A native of Memphis, Tennessee, Emerson graduated from MSU in 2016. He was a part of the inaugural BCS class that completed studio all four years, and the first group that participated in collaborative studio that combined BCS and architecture studios for two full semesters. After graduation, Emerson was hired at Montgomery Martin Contractors in Memphis, where he moved from an assistant role to becoming a project manager in his five years with the company.
Now located in Jackson, MS, Emerson worked as a construction manager and administrator for Wier Boerner Allin Architecture. In 2023, Emerson began the process of founding his own commercial construction company, FORM Design Build.
Speaking about his vision, Emerson said, "I have always believed that there is a better way to approach construction, one that minimizes the usual pains and frustrations that clients often encounter. We want our clients to not only come away with their dream build but enjoy the process from start to finish."
FORM will provide a comprehensive suite of services that includes design-build, general contracting, and pre-construction services. With a strong commitment to bridging the gap between building and design, FORM aspires to deliver a seamless and relational experience for clients in the Southeastern United States.
For more information about FORM Design Build, visit form-designbuild.com or contact webb@form-designbuild.com.
Q&A with Webb Emerson
How did MSU prepare you for the job you have now?
"It allowed me to meet people from all over the Southeast; the number of connections personally and business-related are too many to count. A lot of those relationships started at Mississippi State. Some of my best friends for life are from there, and some of the people I work with the most in the construction business came from Mississippi State. It prepared me to become a young professional in this area."
Is there a BCS professor that helped you the most?
"Michele Herrmann. She had a great impact on me and my professional growth. She was our senior year studio professor and she taught me a lot, especially in construction law, and overall, how to be a professional and how to be prepared to go out in the real world."
What advice would you give to someone headed to MSU?
"Try to get involved with as much as possible and try to meet as many people as you can. Take advantage of the resources there and cultivate relationships."
Webb Emerson was the class of 2016's Director's Medallion recipient
Check out the news release about the founding of FORM Design Build.