Alumni Spotlight
Ty Crane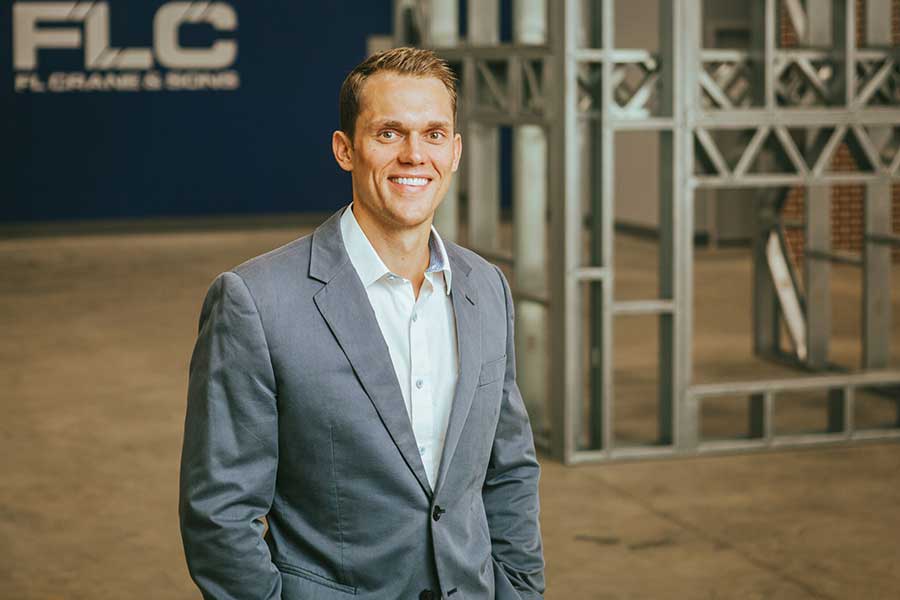 Ty Crane was among the first graduating class of Mississippi State's Building Construction Science Program, completing his degree in 2011.
Crane is part of the fourth generation of family leadership for F.L. Crane & Sons Specialty Contractors. He started working in the field over his summers in high school. He vividly remembers his family stressing the importance of starting with "boots on the ground" to master the techniques of each skill and earn the respect of the team.  He has applied this thought process to his leadership style, and is pushing the F.L. Crane team to be a front-runner in the construction industry. 
Upon graduating from MSU, Crane dedicated himself to work at all levels of the family company – from field laborer to estimator/project manager to operations officer. He was just recently promoted to president.
Crane went into work with a heavy focus on blending the company's strengths of the past with new and innovative tactics brought in with the millennial generation. He has facilitated many advancements in the past few years by implementing several new strategies and processes to improve overall production.  
One of the most attention-grabbing implementations has been F.L. Crane's new Off-Site Construction Facilities. The idea of Off-Site Construction has allowed the company to focus on goals to decrease manpower needs on the job site to help reduce risks, to eliminate delays, and deliver on condensed construction schedules, and to ultimately accelerate the owner's ability to generate revenue/income.