Alumni Spotlight
Marguerite Johnson
By Rileigh Campbell | MSU Communication Student Class of 2025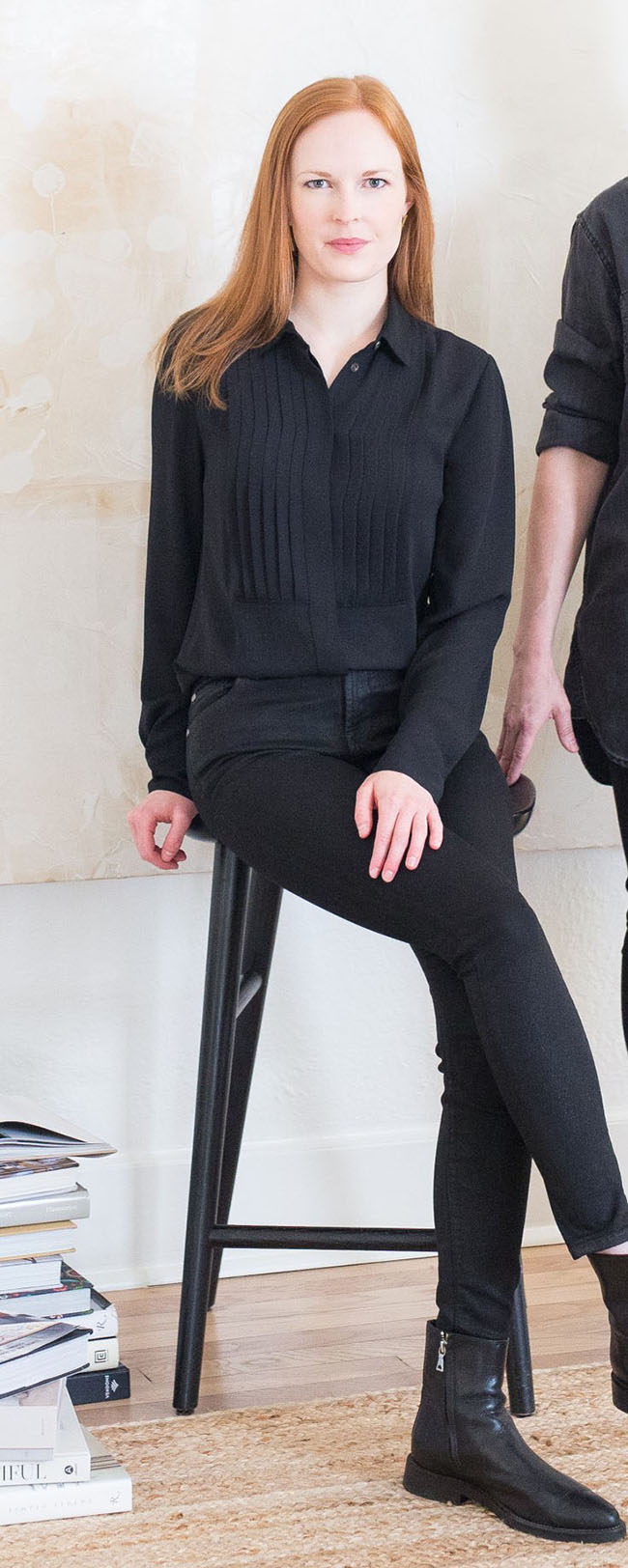 Marguerite Johnson has had a passion for interiors ever since she was a young child.
"I would always find myself reading interior design magazines instead of other magazines that my friends were reading," said Johnson. "I had an interest in creating beautiful spaces for people to live their daily life, retreat, and spend time with their family and friends."
With her love of design, Johnson chose Mississippi State specifically because of its outstanding interior design program.
"I toured the interior design program and loved it!" said Johnson. "It's one of the top interior design programs in the South."
Graduating from MSU in 2015, Johnson began an internship at Pursley Dixon Architecture in Charlotte, North Carolina. She interned in their interior design department for three months before moving to Birmingham, Alabama to work for Betsy Brown.
"Mississippi State put me in a launching position with a great resume and portfolio to get the job I wanted out of college, and that job led me to where I am today," said Johnson.
Currently, Johnson and her business partner Anna Still run their own interior design business, Still Johnson, which focuses on residential interior design.
"We try to give our clients a home that is a reflection of them," said Johnson. "We strive to make their homes beautiful but most importantly functional."
Johnson, Still, and another MSU graduate, Rachael Burrow, served as co-chairs for the recent Antiques at the Gardens Gala, a fundraiser for the Birmingham Botanical Gardens.
Q&A with Marguerite Johnson
How did MSU prepare you for the job you have now?
"Mississippi State provided me with so many opportunities and ways to get involved. Mississippi State's interior design program does an incredible job of connecting students with other designers, design firms, and connections within the industry. The CAAD program also offers incredible field trips and that exposure of taking students to different cities and showing students how the real-world works was so instrumental in my education experience."
Did a CAAD professor help you prepare for your career?
"Lindsey and Beth Miller. Lindsey is really great. She uses her knowledge from working in a commercial firm to guide us through our school projects. She helped me understand what skills were most important to learn in school. Beth Miller is the driving force behind the field trips. She took us all over the country and to Europe. Her passion for showing students all of the opportunities in the interior design field opens doors and connections that are so crucial to the success of her students. She does an incredible job!"
Advice for incoming MSU students?
"MSU is an incredible place, a very warm and nurturing community. My advice would be to just jump in, get involved, meet as many people as you can, and give back however you can. Enjoy your time! The more you give, the more you get out of it!"