Faculty Spotlight
Lori Neuenfeldt
Gallery Director and Instructor
Department of Art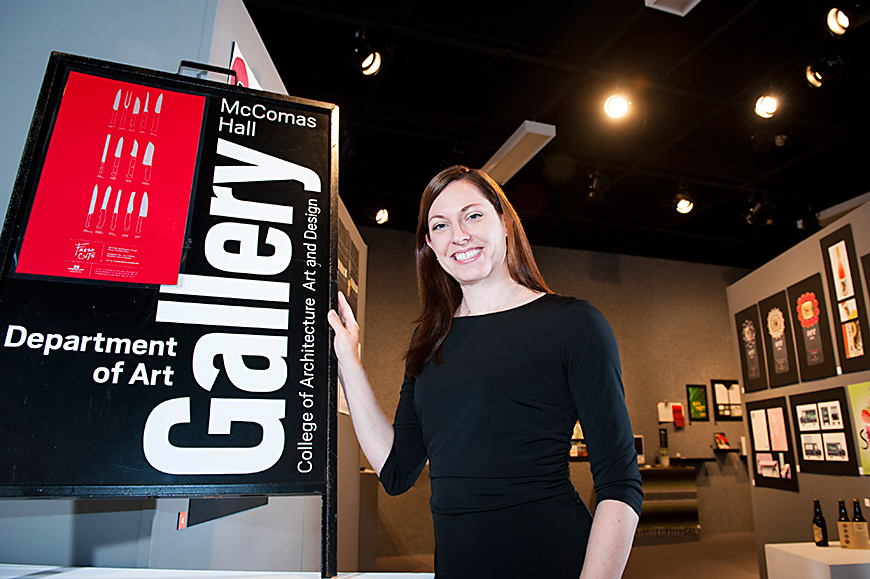 When Lori Neuenfeldt admires a piece of artwork, she doesn't just see colors, shapes and artistic media. She sees a story waiting to be discovered.
"I can see a work of art, but when I hear about the background and understand the process and what the artist went through or what inspired that piece, it becomes much more fascinating," she said.
"I always have a lot of questions because I love learning about the process," added the art instructor who also coordinates the Mississippi State art department's gallery and outreach programs.
Since coming to the College of Architecture, Art and Design in 2011, the longtime Jacksonville, Florida, resident has nurtured and shared a passion for historical objects and collections with fellow faculty and student artists, as well as members of the local community.
"I love the possibilities to understand different people and cultures through art," said Neuenfeldt, a Florida State University graduate with a bachelor's degree in studio art and master's in art history. "I would not have pictured myself in a small city, but I feel very appreciated at Mississippi State; I feel like I can make a bigger difference here, and also experiment more."
Over the years, she has taught introductory art history, along with survey classes in senior-level fine art research and historic costumes. An upper-level art history course added this spring to her instructional repertoire is a new challenge she looks forward to with excitement, she added.
Neuenfeldt said she takes pride that the art department is home to the Magnolia State's largest undergraduate studio art program. In addition to offering ample space for student and faculty artists to research and create art, campus art facilities provide another special opportunity, she emphasized.
"We're very unique in that all of our students who graduate from the department get to exhibit their work; not every program is like that," she said. "Art definitely is a huge way things are connected in the world, so the students need to be able to explore the potential and power behind that."
Critical thinking, problem solving and creativity also are skills that Neuenfeldt and husband Charles Freeman—an assistant professor in the School of Human Sciences' fashion design and merchandising program—work hard to instill in their daughters, 5-year-old Ella and 1-year-old Celia.
"My parents made sure I had a very well-rounded childhood, and I want my girls to have that same experience," Neuenfeldt said. "I want them to be able to choose their own path but give them as much information as possible about the opportunities, so they can see that everything is within reach."
Story by Sasha Steinberg | Photo by Russ Houston
January 4, 2016