Alumni Spotlight
Lauren Blalock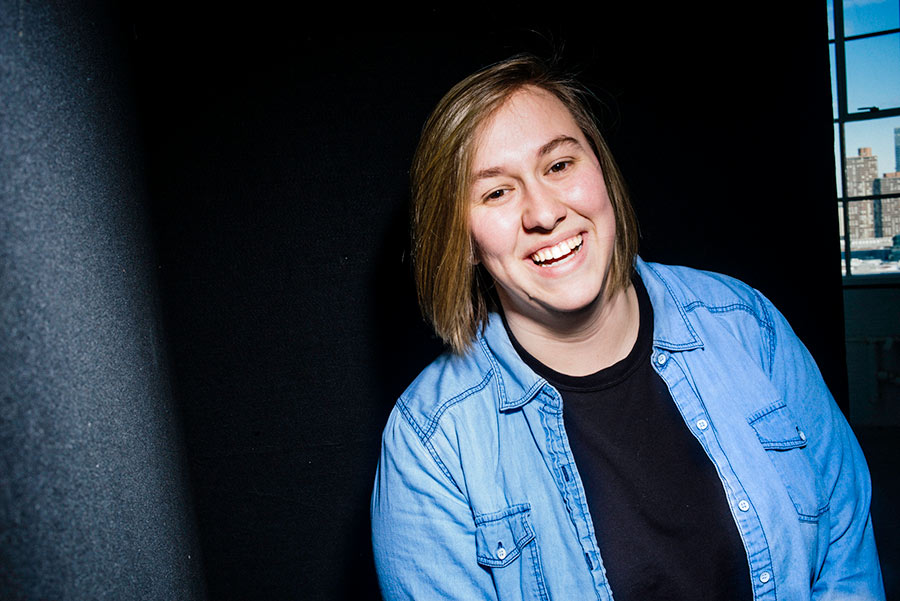 Senior year of high school. A time of life changes and decision making. That's when Lauren Blalock knew she wanted to pursue design once she graduated high school. She and her parents searched for schools with a good art program near her hometown of Olive Branch. Blalock knew when she visited Mississippi State that this was the place for her.
Five years after graduating from Mississippi State, she is living in Brooklyn, NY. Blalock has experience as a design intern at Johnson & Johnson. She has new connections and a community around her that she values. Now, she is working at GHD Partners as a senior graphic designer.
Blalock said she spends her days doing many different activities with her work.
"On any given day," Blalock said, "I might be researching content for an upcoming workplace branding project, drawing symbols for a signage system, developing sketches for a client's visual identity, or meeting with fabricators to discuss new production techniques and ideas."
Blalock went on to say that she is proud of the connections and relationships she has made. She credits working in design to all the new people she has met in New York.
Blalock said she hopes to make people happy through her design work.
"It sounds corny," Blalock said, "but I aspire to simply bring small moments of delight to people that view my work. Whether it is a risograph illustration, a consumer product launch, or a branded experience in an office building – at the end of the day I just want to know I produced the best design I could and as a result, someone enjoys it."
A Q&A with Lauren Blalock:
What year did you graduate from MSU?
"2015"
Where do you see yourself in ten years?
"It is my dream to one day have my own studio. I just put it into the universe now to hold myself accountable! In ten years' time, I hope my studio is established, I produce good design, and I am surrounded by people I love."
What was your favorite thing about your program at MSU?
"My classmates. We worked late into the night together, laughed together, tormented each other and played kickball together. Since graduation, a few of us experienced New York together, lived together, and today I work with my classmate, Britney Johnson! I am certain quite a few of us will remain close friends for the rest of our lives, and I think that is pretty stinkin' cool."
What is the best thing about your job?
"The most rewarding part of my job is the fact that I often see people interacting with a project once it is finished. Much of my work has been in environmental graphics over the last five years — projects in offices, often, involving bringing to life a brand or idea in a meaningful way within 3D space. This means that the end result is a physical space one can walk through, or, with the case of doing work in offices, work in. Seeing this once a space is completed is exciting — certainly more tangible than other types of projects — and has been the best part of my job thus far."
What advice would you give a current art student?
"If you are ever met with an idea, dream, or opportunity that scares you – go for it!"
By Lauren Skelton | October 2020