Alumni Spotlight
Kate Berryman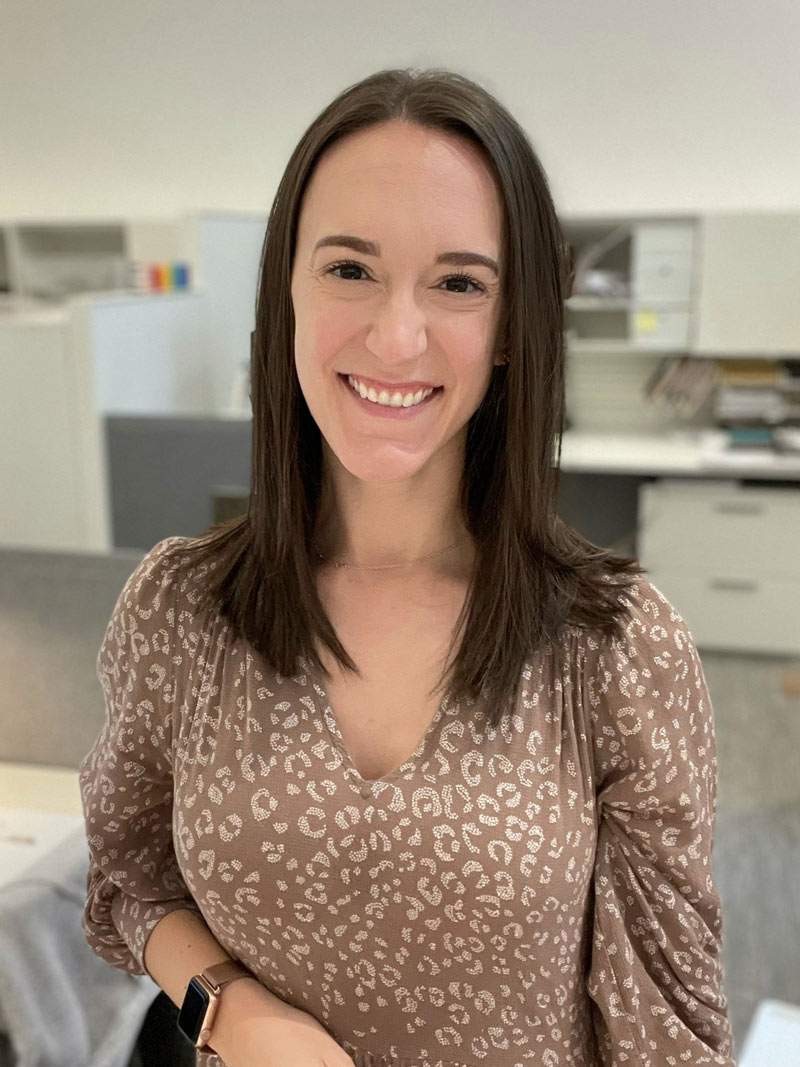 After Kate Berryman's high school art teacher inspired her to pursue interior design, she toured Mississippi State and knew it was for her after visiting the campus.
"I can still remember how it felt walking onto the Drill Field for the first time," Berryman said. "I completely fell in love with the school!"
While at Mississippi State, Berryman said her parents inspired her, but also her professors, former students and others.
"Seeing the opportunities that were possible once I graduated was exciting for me. I was also inspired by my classmates. We were a smaller studio, but there was so much creativity in the 10 women I went to class with. Even today, I find myself pushing to meet that level of creativity and ingenuity," Berryman said.
A Memphis native, Berryman works as an Interior Design Project Manager at The Crump Firm.
"I manage the interior design process for various projects in their varying phases," Berryman said. "I've been working on the St. Jude Advanced Research Center for the past 4+ years (almost exclusively up until a few months ago). As a team, we worked with the client to create an integrated exterior and interior design to fit their needs. Based on that design concept, I produced floor plans, ceiling plans, interior elevations, finish plans and renderings. I assisted in the coordination of the design with engineers and the contractor; I managed portions of the interiors schedule, and I worked with the furniture distributor to select the furniture, along with every fabric and finish that went on each piece."
Throughout her career, Berryman has worked with schools and offices, but her biggest accomplishment so far has been her work with the Advanced Research Center.
As for what Berryman hopes for the future, she wants to create spaces that serve a purpose.
"I hope to provide inspired spaces that help people thrive in their day-to-day life," Berryman said
A Q&A with Kate Berryman
Where do you see yourself in 10 years? 
I have no idea where life will take me in the next 10 years. I hope I'm still designing and learning new things! And if I'm lucky, inspiring other people along the way.
What was/is your favorite tradition at MSU? 
I don't know if it counts as much of a tradition, but experiencing football games in the student section and baseball games in Left Field Lounge, cowbell in hand. The atmosphere just cannot be beat.
What was your favorite thing about your program at MSU? 
We got to work on so many cool projects. It's hard to convey a real-life project timeline in a condensed format, but I feel like we learned as much as we possibly could about the "real world" in our classes.
What year did you graduate from MSU? 
I graduated in 2014.
What is the best thing about your job? 
The best thing about my job is the gratification of seeing a finished project and knowing the client is happy with the result.
What advice would you give a current student? 
Do your best. Finding a balance between the workload and the social aspect of college is key - you really can get everything done and still have fun. Learn from mistakes and don't procrastinate!!
By Lauren Skelton | August 2021