Alumni Spotlight
Justin Smith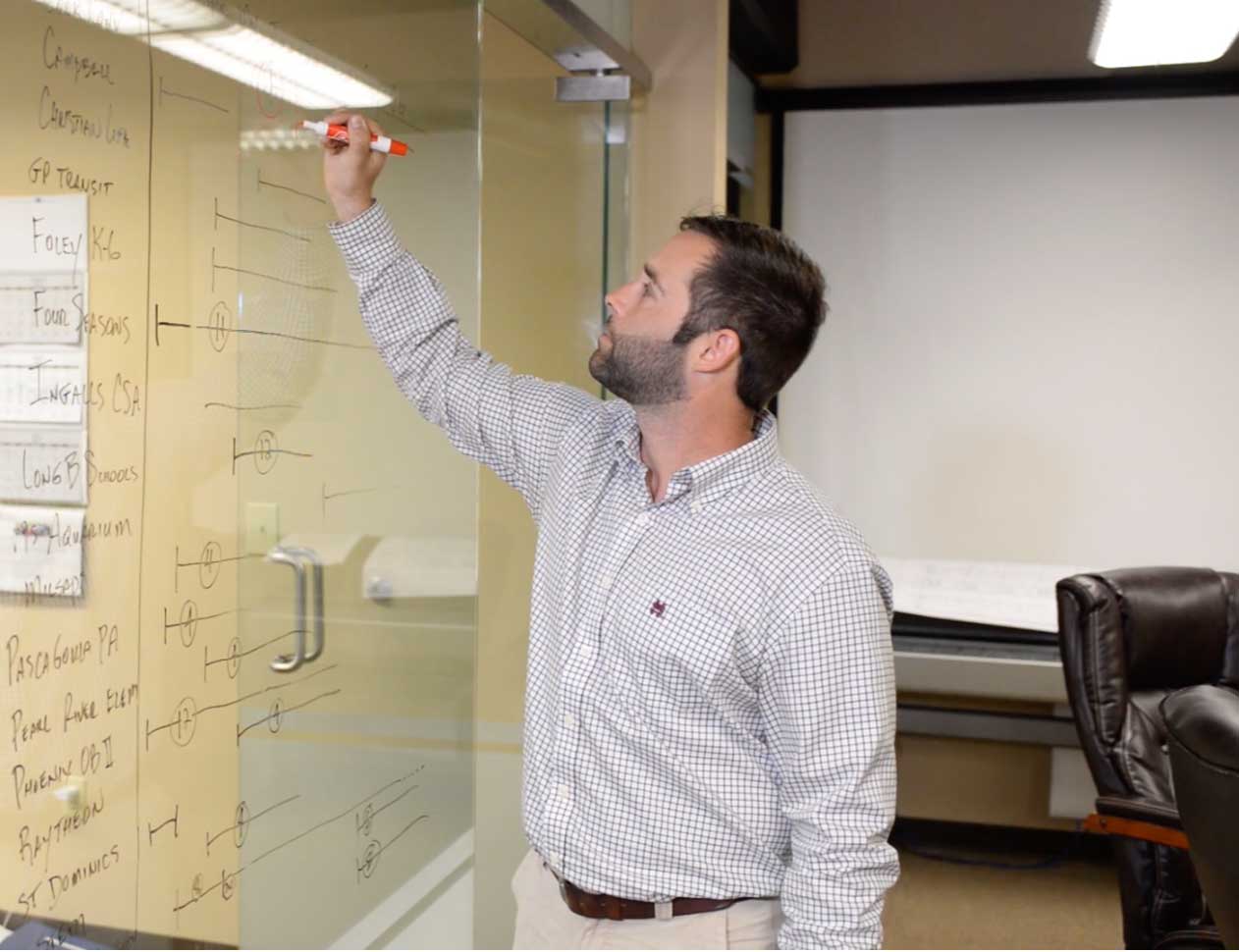 Justin Smith was in the first graduating class from the Mississippi State University Building Construction Science (BCS) Program in 2011.
He is currently a project manager and estimator at Glass Inc.
Right after graduation, Smith started out working on smaller commercial projects around the area and has worked up to handling some of Glass Inc.'s larger commercial jobs.
His first large commercial project was the football practice facility at Mississippi State.
"We worked with a great team in Jesco Construction and LPK," said Smith. "Two very respected companies that have tremendous leadership. This was also the first project we used two BCS students in the field as part of their summer internship." 
Smith is currently managing projects in Memphis, Tennessee; and Greenwood, Jackson, Philadelphia and Meridian in Mississippi. He is estimating projects that cover the entire Southeast region. 
Watch a video to learn more about Glass Inc. and its employees.