Student Spotlight
Jack Blacklock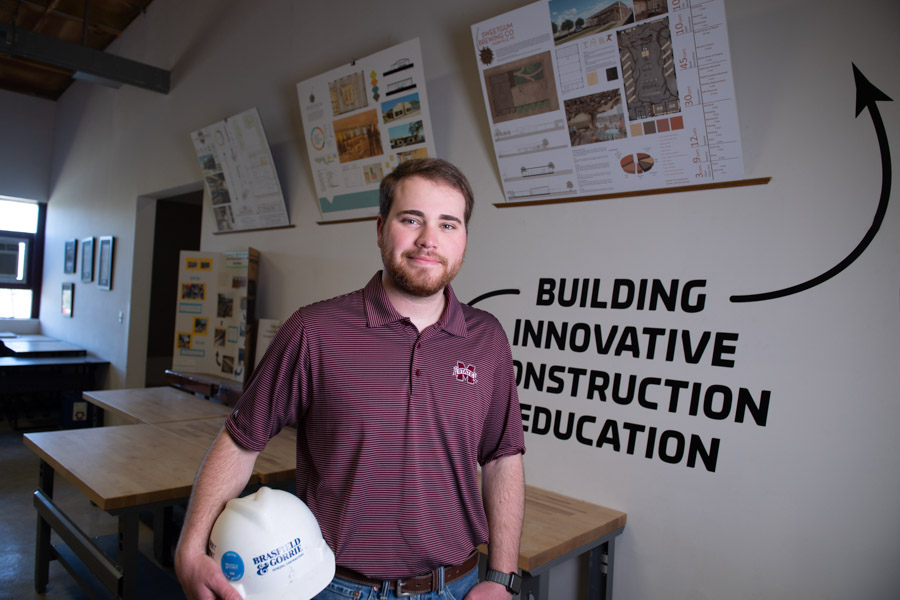 Huntsville, Alabama native Jack Blacklock had always planned to stay in his home state through college.
A senior building construction science major, his parents are Auburn graduates, and he said Auburn also has a great program for those interested in his field.
However—like so many other students who visit MSU before making a final decision—he realized he was meant to be a Bulldog.
"After coming here and talking with Dr. Ford, this program just seemed to fit me," said Blacklock, remembering his introduction to George Ford, BCS professor and director.
A community college transfer student from Marion Military Institute in Marion, Alabama, Blacklock said he's really enjoyed college at both levels. At Marion, he played baseball for two years while completing coursework. At MSU, he's been honing the skills needed to enter the workforce. This semester, he's completing a field operations co-op with Brasfield & Gorrie General Contractors in Nashville, Tennessee.  
"Beginning about my eighth-grade year, I took an interest in how homes are built. Designing a building and the science behind why you do certain things really caught my attention. When I toured MSU, Dr. Ford explained to me that this is a small, close-knit major. Our class has 40-50 people in it, and I know all of them," he said.
"I like how we are so close knit, and that's really what I enjoy most about the program."
Blacklock said BCS projects are geared toward students learning hands-on skills they will actually use in the field. In addition to construction, students learn about estimating, scheduling and other aspects of the building process.
He also appreciates how BCS student project teams mimic teams of professionals collaborating in the "real world."
"We get assigned to different roles, like superintendent, project manager or foreman, and everybody has a job," he said of the studio-based work.
Another aspect of the program Blacklock enjoys has been building tiny houses on campus, which he described as one of the most intensive learning opportunities in the program.
"When I came here, I really didn't have too much knowledge about construction, but [Assistant Clinical Professor] Lee Carson builds houses for a living in addition to teaching our studio A and B classes," Blacklock said. "He's really suited to teach, and I'd say the tiny house projects have been my favorite part and have helped me learn the most."