Student Spotlight
Elisa Castaneda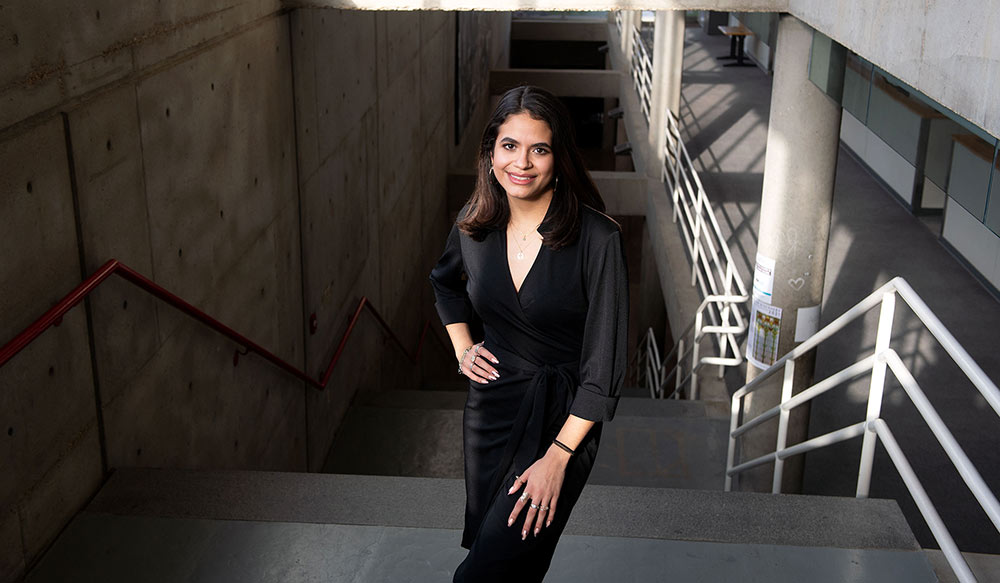 Like many students, Elisa S. Castaneda has more than one passion, and she is determined to find a career that entertains both of hers.
Her involvement at Bob Jones High School in Madison, Alabama, made many think she was headed for a career in politics. She was on the debate team, was president of the Young Democrats organization and even volunteered with Hilary Clinton's campaign.
Upon graduation, however, her interest in art and design led her to the School of Architecture at Mississippi State University. Castaneda said she totally immersed herself into her architecture studies during her first two years at MSU and put her political interests aside.
However, during a required, weeklong field trip with her architecture studio to Washington, D.C., she reconnected with some old friends, and the political passion was back.
"It was like lightning striking," Castaneda said. "I hadn't questioned my path personally until that moment."  
Around the same time, her mother, a Spanish teacher at Bob Jones, found an ad for an internship with the Congressional Hispanic Caucus Institute in one of her textbooks and mentioned it to her daughter.
Though she wasn't accepted the first time, she persisted and was accepted into the program with her second application. A first generation Latino American, Castaneda spent the spring semester working directly under senior staff in a freshman congresswoman's office on Capitol Hill. 
In addition to the paid internship, she and fellow interns were enrolled in a course on Public Policy at George Washington University where they worked on an op-ed about something they believed needs to change on their college campuses. Castaneda's piece highlighted disparities between demographics and professional architects and how she believes MSU and the state of Mississippi are in a good place to take action.
"38% of Mississippi's population is African Americans, while only 3% of licensed architects are African American," she said.
Writing the op-ed, taking the course at George Washington and the internship experience helped Castaneda figure out how she can connect her passions.
"It was helpful to listen in on a different dialogue to learn what I really want to do," she said. "I wanted to understand more about policy and the advocacy side of things and marginalized groups and how we can affect that in the future. The Federal Highway Act impacted and separated communities of color – that's a part of design work. Architecture can address systemic change."
Castaneda said her long-term dream is to give her perspective as an architect at the United Nations.
"I really believe that architecture deserves a seat at the table when facing local and global crises," she said. "Everything has to do with the built environment, and architects are in such a good position to have a bigger voice on these issues."
Castaneda's immediate goals are to work in D.C. through the fall and continue with her architecture studies at MSU next spring.
"I'm sure my path will be longer and more difficult," she said. "I refuse to believe I have to do one or the other. I would have the opportunity to impact and influence a larger range of people through architecture and politics than I would through either one of them isolated.
Christie McNeal on June 18, 2021