Student Spotlight
Collin Manuel
Building Construction Science Student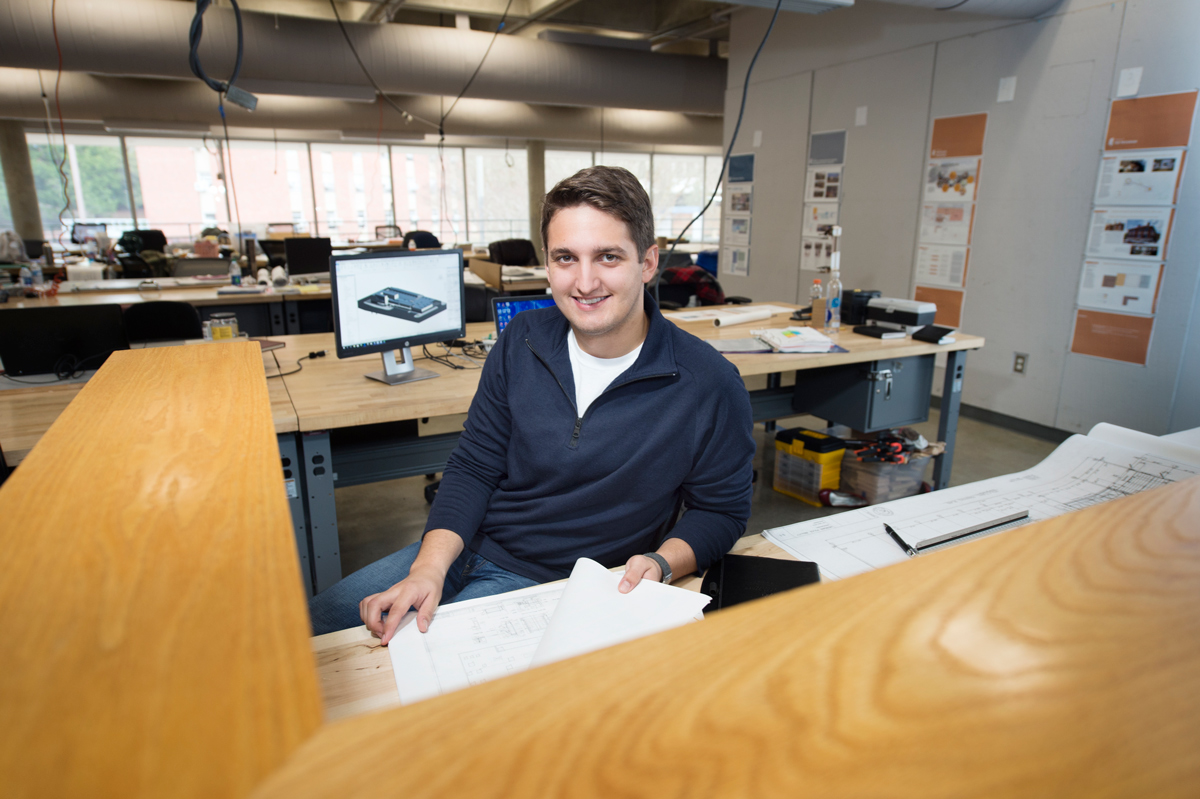 Collin Manuel first became interested in Mississippi State as a Biloxi High School student in a robotics engineering course.
"While in that course, I found I liked taking a set of instructions and making a deliverable," he said.
Now a senior at MSU, Manuel found his perfect fit in the university's building construction science program, which prepares students for careers in construction management.
"Its studio teaching method is a collaboration with students and faculty – figuring out how to learn on your own," he said. "It's an interesting and great way to teach (and learn) in today's modern society; it really forces critical thinking."
Manuel has taken advantage of the program's unique teaching method – both researching on his own and having in-depth discussions with faculty – to discover how he can make a difference in the construction industry.
"A big driving factor of what I want to do is leave somewhere a better place than how I came to it," he said, explaining that he hopes to achieve this goal through focusing on LEED standards and sustainability in construction. LEED, or Leadership in Energy and Environmental Design, is the most widely used green building rating system in the world.
Because of the hands-on nature of the program, Manuel and his classmates are already accomplishing the goal of making a positive impact.
"Community service is a huge factor of we do," he said. "We are able to knock out two birds with one stone – learning to do something and giving back at same time."
Manuel is especially proud of projects he and his classmates have done for the Boy Scouts of America. They have helped with restorations at a camp, built kayak shelters and built a sleeping shelter prototype.
Collaborations and learning about other areas of study within the College of Architecture, Art, and Design also are an important part of the building construction science program's curriculum – preparing students to work closely with architects, interior designers and other professionals in their field.
The college's Collaborative Studio, which consists of third-year architecture and building construction science students and faculty, is currently working on a feasibility study to restore the old police station in Meridian.
"The building was left to rot, and as we begin to do more and more research, we are finding that this building holds more historic and monetary value than we originally thought," said Manuel. "To see my classmates and myself performing these kinds of projects and making this kind of impact on communities – I can't even imagine the potential this generation of students can accomplish later."
Story by Christie McNeal | Photo by Megan Bean