Faculty Spotlight
Christopher Hunter, Ph.D.
Assistant Professor
ARC 1536 Architectural Design I-A (First-year studio, fall)
ARC 4546 Architectural Design IV-B (Fourth-year studio, spring)
ARC 3323 History of Architecture III
Hometown: Dayton, Ohio (born and raised)
Family: Wife – Pamela; Daughter – Savannah, 22
Interesting Fact: "I have an internal conflict between wanting to be a Jedi Knight and Starship captain."
Christopher Hunter practiced architecture for many years in large, multi-discipline architecture firms in Dallas. It was while helping his younger colleagues learn the ropes that he decided he had a desire and passion for teaching.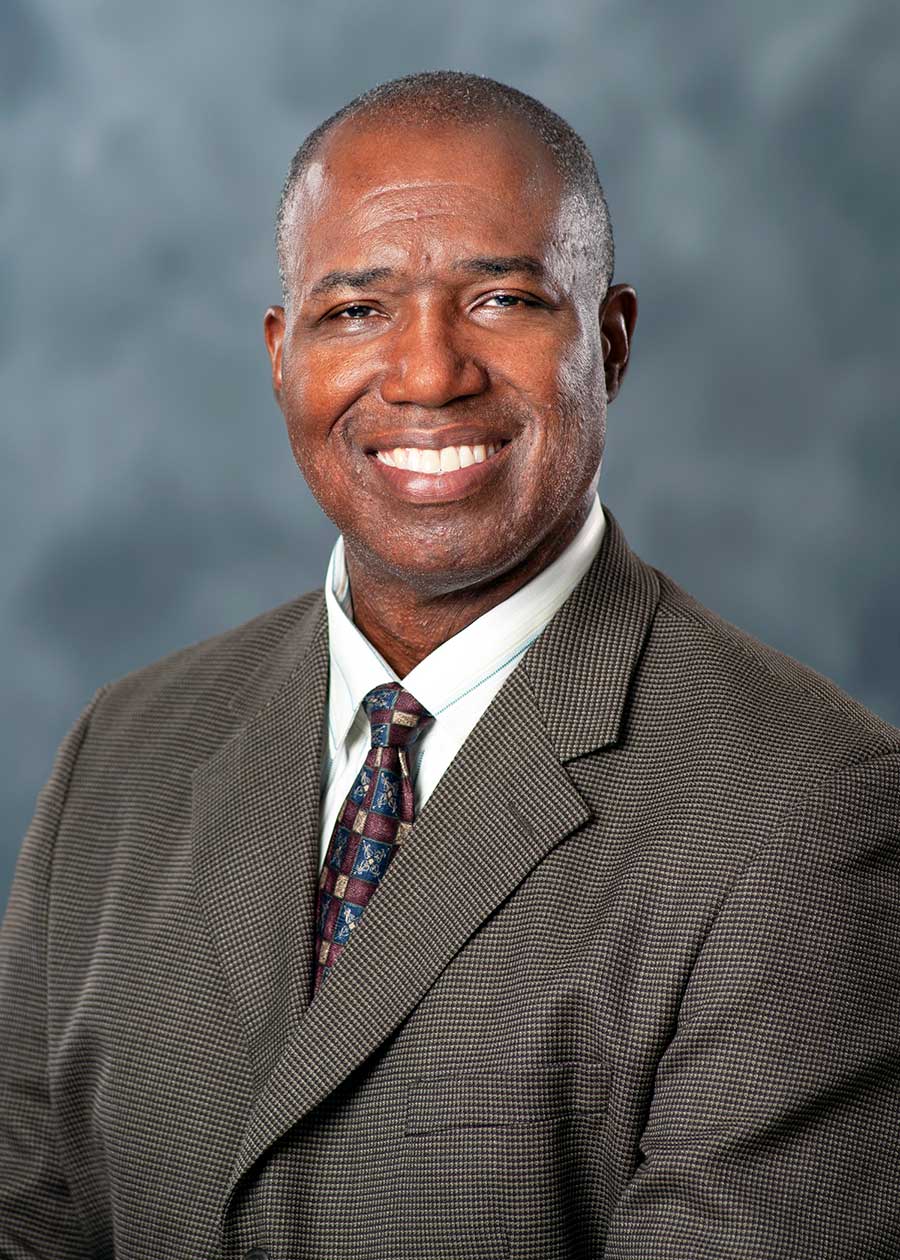 So Hunter, who held a Bachelor of Architecture from the University of Cincinnati, went back to school at Texas A&M to earn both his master's and doctorate degrees in architecture.
Shortly after that, he landed a job starting in the fall 2018 semester as an assistant professor in the School of Architecture at Mississippi State University, where he hit the ground running.
Hunter immediately began serving as the faculty advisor for the school's student chapter of the National Organization of Minority Architecture Students (NOMAS). Later in the year, he was named director for the school's summer workshop, Design Discovery, and is now serving as the chair of the school's Gallery and Exhibitions Committee.
And, he didn't stop there. The assistant professor's current project is to establish an Historic Preservation Certificate program at Mississippi State.
"There has been significant interest in something like this, but no outlet currently here," he said. "As the only accredited architecture program in the state, we have a pretty good opportunity to create this academic arm that can reach out to and partner with municipalities, government agencies, and non-profits," he said.
Hunter hopes the 18-hour certificate granting program teaching the history and theory of historic preservation will expand beyond the College of Architecture, Art and Design to other disciplines on campus.
"This would provide some pretty good promise in the continued preservation effort here in the state, both from a professional and academic standpoint," he said.
The assistant professor also has plans to drill down further into his research of historical African American churches as well as continue to grow the Design Discovery summer workshop.
"This was a massive shift in career," said Hunter, adding that he is enjoying teaching. "The students keep me young," he said, smiling.
November 2019