Alumni Spotlight
Christina McField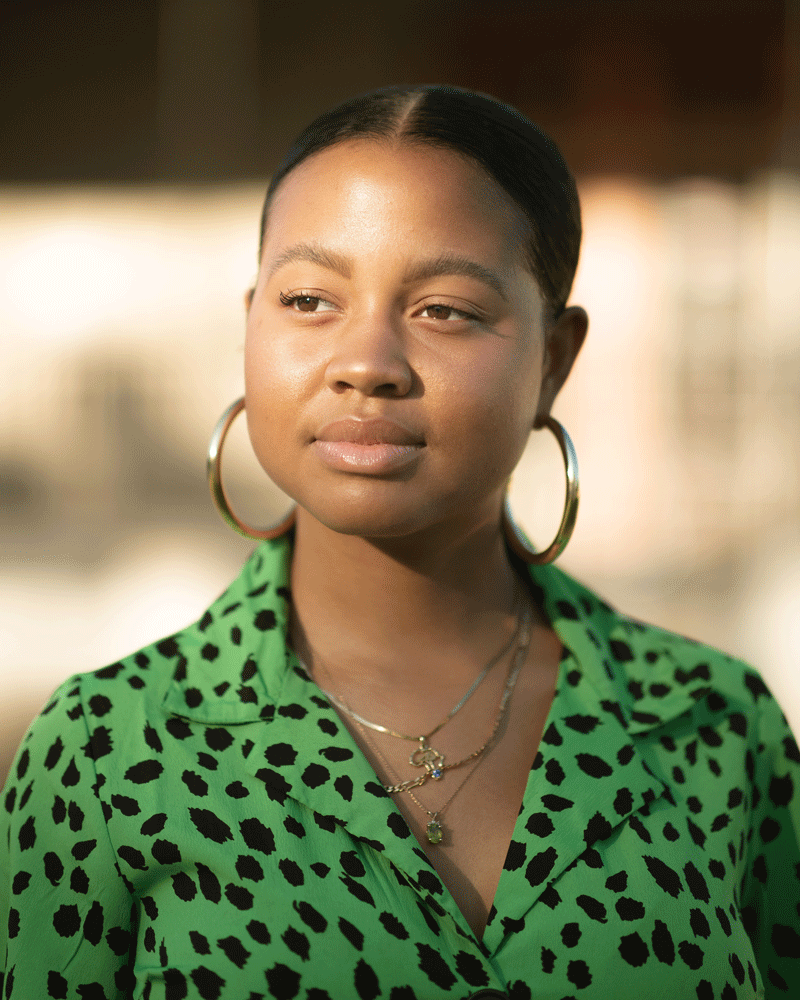 When Christina McField was deciding where to attend college, she knew her mother's dream was to go to Mississippi State. With that and her interest in MSU's College of Architecture, Art and Design (CAAD) in mind, she chose to fulfill her mother's dream and attend Mississippi State. 
McField, a Jackson native, was certain that she should pursue a career involved in art. 
"Art was the only thing that made me feel whole and complete," McField said. "I kept following that gut feeling not knowing exactly what I wanted to do in this field, but it made me happy and at peace." 
While at Mississippi State, McField said that she was inspired by Professor Critz Campbell and Adrienne Callander. She said she will never forget how their patience encouraged her throughout her time at MSU and how they gave her a sense of direction in her field. 
McField recently started working as a full-time artist, and she is currently preparing for her first residency while also doing consulting work for the Mississippi Museum of Art and Ilèkùn Wa. 
"I am grateful to have worked at the Mississippi Museum of Art upon graduating from MSU for the past five years, gaining so much knowledge in various departments," McField said. "I understand the way a museum operates on every level, and that is very important knowledge that could be used in every capacity in the art world, especially now that I have taken the creative entrepreneurship path the last three months."  
"Before leaving MMA," McField said, "I was able to work as the Andrew W. Mellon Curatorial Fellow in the curatorial department under Chief Curator Ryan Dennis and have now accepted my first residency as the Community Impact Artist in Residence at Sipp Culture." 
She has also been accepted into the School of Art Institute of Chicago concentrating in Art Administration and Policy and Modern and Contemporary Art History, Theory and Criticism for fall of 2022.
McField hopes to have many achievements in her future.  
"I hope to create more cultural programs and spaces for black artists to be able to show their work all over the world, build a multidisciplinary arts incubator space in Jackson, Mississippi, that will support the arts ecosystem, and for my art practice to continuously tell the story of the south through my lens as a black woman." 
By Lauren Skelton | January 2022