Alumni Spotlight
Aubrey Pohl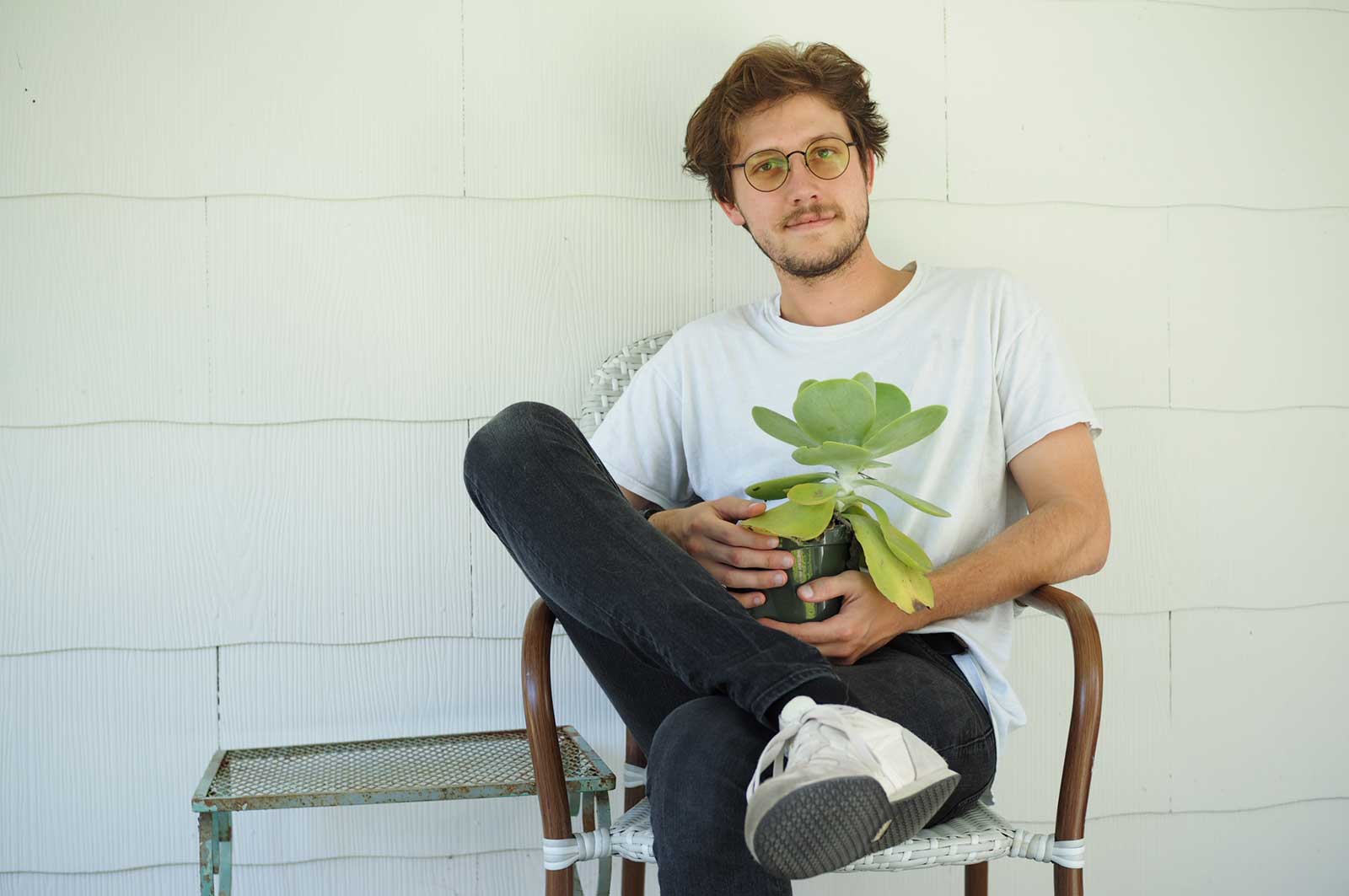 Aubrey Pohl, who graduated from Mississippi State University with a Bachelor of Fine Arts (BFA) degree in December 2017, has been accepted to a two-year international master's degree program through the University of Chicago, Illinois, and the Basel School of Design, in Basel, Switzerland.
Aubrey shared the following words with us about his time at MSU and his upcoming master's program....
From MSU to Switzerland 
08.13.19
I began my art education on accident. I've known my entire life that the visual arts were precious to me, but by the time I made it to college, I was convinced it was a more practical idea pursue a career in journalism and communication. In the months leading up to my time at MSU, I jumped across a few ponds. I was admitted into the Savannah College of Art and Design, until I had lunch in Starkville with professor and now mentor, Brent Funderburk. It didn't take me long to apply to MSU. Even still, I thought perhaps I should focus my education on communications. The summer before my freshman year, I was working as a camp counselor in an area with little to no internet access. Because I still needed to sign up for classes, I allowed my mother to build my schedule on my behalf. I'm still unsure if it was a miscommunication, or a classic "mother knows best" situation from my MSU-CAAD alumna mother, but I was quite surprised to learn I was not going to be a student of journalism, but of art.  
In my first year, I could have been a better student. I fell victim to my own daydreams and spent most of my time under an abandoned train bridge at the North Park Research Center, pretending I was either in one of Jack London's many adventures or looking for shallow water to dip my feet in.
Fast forward to sophomore year. I'm now admitted into the graphic design program. To this day I can't pinpoint the exact moment or series of moments that convinced me to dedicate my life to design, but I had. A combination of Walter Anderson, Brent Funderburk, an anthropology class and a small local screen printing studio called Wild Life Prints had collectively given fuel to the fire that was to become a burning and constant passion for design and visual communication. My passion for design academia and knowledge had turned me into a student for life. According to Robert Henri, a painter whose teachings are outlined in the book "The Art Spirit," I am a sketch hunter, a forever seeker and participator in visual forms and language.  
I wouldn't change my time at the MSU-CAAD program for the world. The people, professors, ideas and philosophies I was introduced to are still all very close to my heart, and you can see it in my work. In the summer of 2015, I embarked on my first study abroad experience, with professors Jamie Mixon and Brent Funderburk leading us through the city of Rome, Italy, and beyond. It was this trip where my passion for international design study and philosophy came to fruition. To experience the change in language, culture, architecture, geography and art through the lens of design was a turning point in my journey, and it was the moment where I ceased to identify as a "graphic designer" and instead insist strictly on "designer." I became obsessed with experimental typography and firmly believe in a design process in which the medium is informed by concept.  
During my senior year, I applied for a Fulbright Grant, with immense help from anthropology professor David Hoffman. I was aiming to lead a self-guided research grant in Switzerland, the country that gave birth to the design philosophies I live and breathe by. Unfortunately, I didn't receive the grant. However, as part of the application process I had to find a design master's program that would agree to "host" me – to offer a space to work, resources, critique, etc. While working my way down a long list of Swiss universities, I came across the Visual Communication Institute at the Basel School of Design. It was as if someone had created the program personally for me. I am still amazed at how perfectly the program's ideals and philosophies aligned with my own. I was accepted to be an affiliate with the institute for the duration of my research grant. But as I said, I did not receive the grant. I ran to New York City for a few short months and later turned to work professionally as a designer here in Mississippi at an incredible advertising firm called Mabus Agency.  
It didn't take long for the Visual Communication Institute to haunt my dreams and thoughts. A few months into my new job, I started an application to attend the program as a full-time student.
Sure enough, I was accepted, and the process of moving my life to Switzerland to pursue the two-year design and visual communication master's program had begun.  
The program is one that focuses on issues of international and cultural design and visual communication – goal-oriented, experimental, and problem solving design. I aim to lead a career in the study and practice of universal visual communication. I strive to be constantly involved in the ongoing, ever-changing global design conversation. My time in this program will equip me with the tools and experience necessary to pursue a career in creative direction, international and culturally aware design, and eventually, to work in design education at the undergraduate level and above.
I believe that designers and artists have a responsibility to help the world tell stories and communicate in productive and engaging ways. To work in the realm of visual communication is to work in the realm of human beings. There is no one-size-fits all solution to global issues in communication, but rather, there are many solutions and discoveries to be made by a collective understanding and participation of visual communicators across the globe.  
Thanks to the Mississippi State Department of Art, I have been given the chance to leap forward into the study and pursuit of forms of universal visual communication. I believe that I have a small part to play in the giant task of telling the right messages across the barriers of language, culture, borders and technology.  
I am forever in debt to the people and organizations who have helped me thus far.
Regards, 
Aubrey Pohl