Faculty Spotlight
Amy Crumpton
Associate Professor
ID 1683 Interior Design Graphics
ID 4662 Professional Practices
ID 3624 Studio IV
ID 4611L Principles of LEED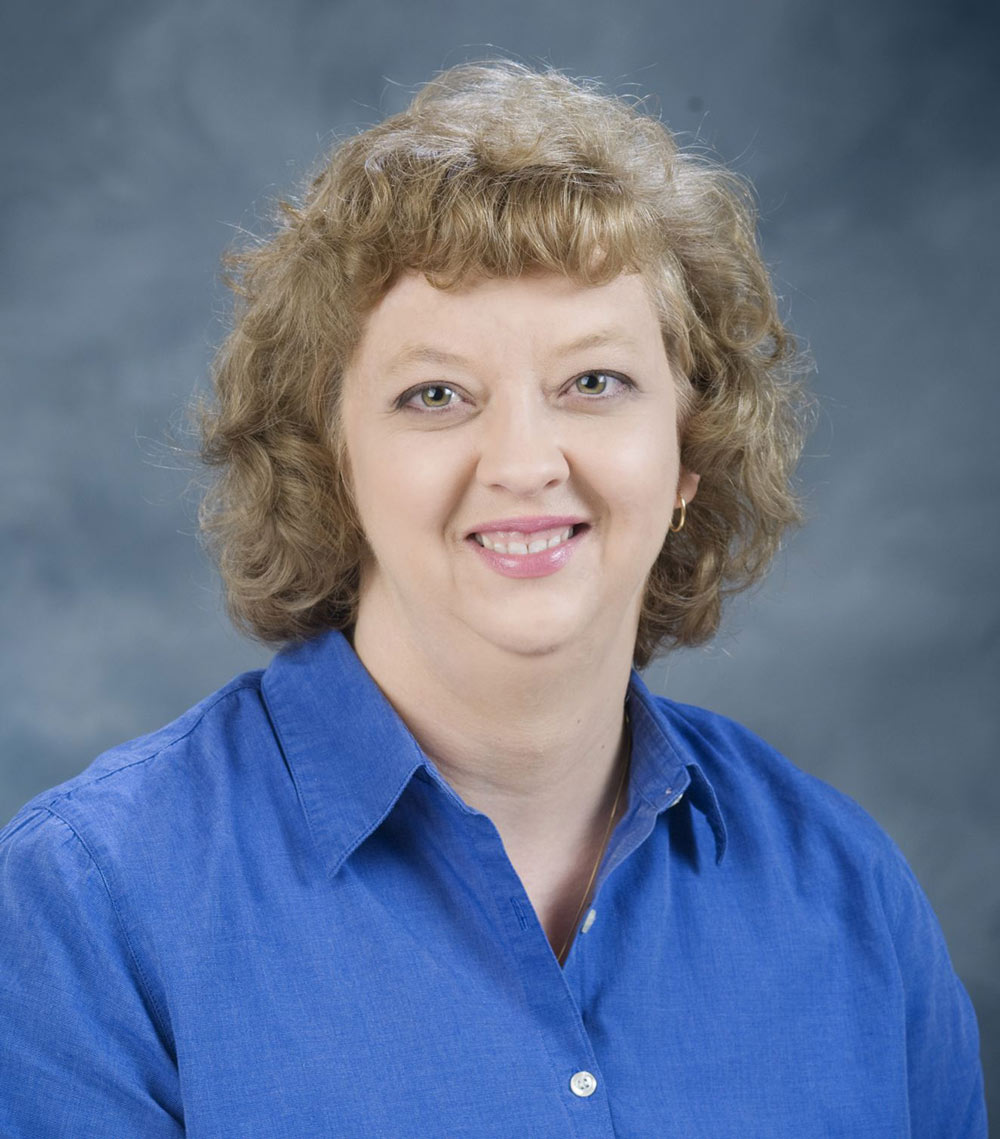 Hometown: Sherwood, Arkansas 
Family: Husband - Joe Crumpton (Teaches in the Computer Science Department at MSU) and daughter - Emma (Studies Music Cognition at Northwestern University in Evanston, Il). 
Interesting Fact: Crumpton's favorite part of the interior design profession involves the math and science of design. 
Amy Crumpton attended Lyon College in Arkansas until she married her husband, Joe, and decided to transfer to Mississippi State. While working at the MSU Bookstore, Crumpton met an interior design student with a portfolio, and she was inspired to switch to the major.
After working at an architecture firm in Columbus while attending MSU, Crumpton decided to attend graduate school at the University of Tennessee, where she worked for Oak Ridge Associated Universities in their facility management department.
After graduation, she relocated to Memphis to work for Hnedak Bobo Group. Five years later, Crumpton then moved to Richmond, Virginia, to work in the facilities planning department at Capital One, Financial as a Workplace Strategist. 
On the way back from a family vacation, Crumpton told her husband she was going to teach at MSU, even though she had no formal plans to return to the school. 
Once home from the trip, her husband checked the answering machine.
"...he came running into the room where I was unpacking and said, 'You will never believe who was on the phone'," she said.
The message was from Margaret Bateman, one of Crumpton's former interior design professors who was still teaching at Mississippi State at the time, asking her to apply for a job.
"My coming back seemed fated," she said, "and I quit my job later that month with the hope that everything would just work out at MSU – and it did." 
Since 2005, Crumpton has been teaching at Mississippi State in the freshman interior design graphics course.
"I have taught this class since my first day at MSU - 16 semesters and close to 800 students," Crumpton said. "It is very rewarding to watch them walk in the first day of class knowing little about design, drawing or the college experience and then watching them leave the class with a set of skills and friends that will enable them to be successful throughout their interior design curriculum." 
Crumpton also teaches both Studio IV and the professional practice course, where she gets to use the skills learned throughout her career to educate her students. 
When thinking back about what her favorite aspect of teaching is, Crumpton emphasized the role she plays in the growth of young designers. 
"Overall – I like to think about all of the designers in the world that I have had a small hand in creating," Crumpton said. "Keeping up with their careers and personal lives reminds me every day, especially on the not-so-good days, why I invest the time and effort into our students. They go on to do great things, and I hope I am a small part of that."
By Lauren Skelton | Fall 2021