Faculty Spotlight
Afshin Hatami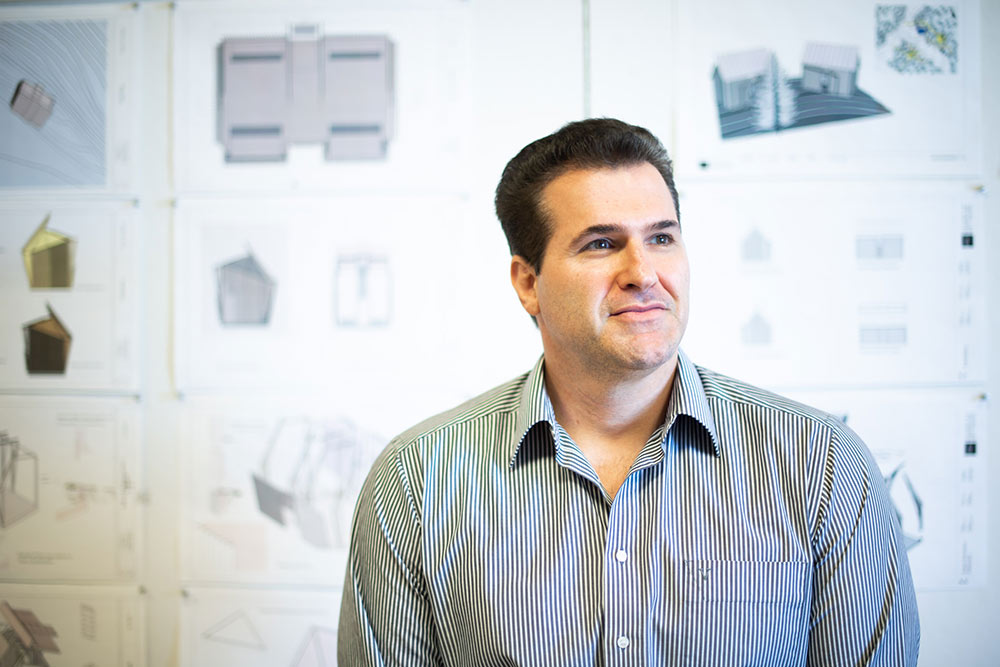 Afshin Hatami has been involved in some big construction projects worldwide. The self-described optimist now is sharing his knowledge, expertise and life lessons with his students at Mississippi State.
After completing his education—bachelor's and master's degrees in civil and structural engineering—he worked for seven years as a project engineer/manager and taught at a university in Iran. He then earned his Ph.D. in construction from the University of Nebraska-Lincoln and obtained his professional engineering license in California.
During his time in Nebraska, Hatami worked on research projects with the Nebraska Department of Roads and the National Cooperative Highway Research Program.
In 2015, he began working as a manager in Bentley Systems, a company specializing in software for all types of infrastructure, where he was involved in some of the most signature bridge projects around the world that included:
Chacao Bridge, the longest suspension bridge in South America in Chile,
Gordie Howe International Bridge, the longest cable estate bridge in North America located between the U.S. and Canada,
Canakkale Bridge, the longest suspension bridge in the world in Turkey, and
Bjørnafjorden floating bridge, the longest of its kind in the world in Norway.
"I was fortunate to be involved and expanded my expertise working on these signature bridge projects with the largest and most prestigious construction companies in the world," Hatami said. "In 2021, I decided to give back my expertise for more than 15 years working in the industry and the knowledge I gained from reading books and attending different personal development seminars/workshops. I believe the most important thing we leave behind is what we give back."
Now in his second year of teaching seniors in MSU's Department of Building Construction Science, the assistant professor said in addition to the course curriculum and capstone project, he enjoys teaching students some life lessons he wishes someone had taught him when he was their age.
"They are seniors, so I try to help them transition to the new chapter of their life," he said. "I always teach them the importance of health, personal development, relationships and communications. In addition, I emphasize the importance of goal setting and their daily routine. For example, I teach the S.A.V.E.R.S. (Silence, Affirmations, Visualizations, Exercise, Reading, and Scribing) formula from the book 'Miracle Morning,' which is about how to win a day."
"I tell them that the foundation of your life is your physical, mental and emotional health. Without your health, you cannot take care of yourself, your family and society," he said.
To encourage emotional health, Hatami assigns some of the best-selling books related to personal development to his students and asks them to read and prepare presentations each semester.
Book assignments have included Dale Carnegie's "How to Win Friends and Influence People," Stephen R. Covey's "The 7 Habits of Highly Effective People" and Jim Rohn's "Twelve Pillars."
 "I was surprised and impressed with the comments I received from students last year," he said. "My students truly enjoyed working on this subject. It gives me joy when I see that I have had a positive impact on my students. That's fulfilling."