Student Spotlight
Abby Jackson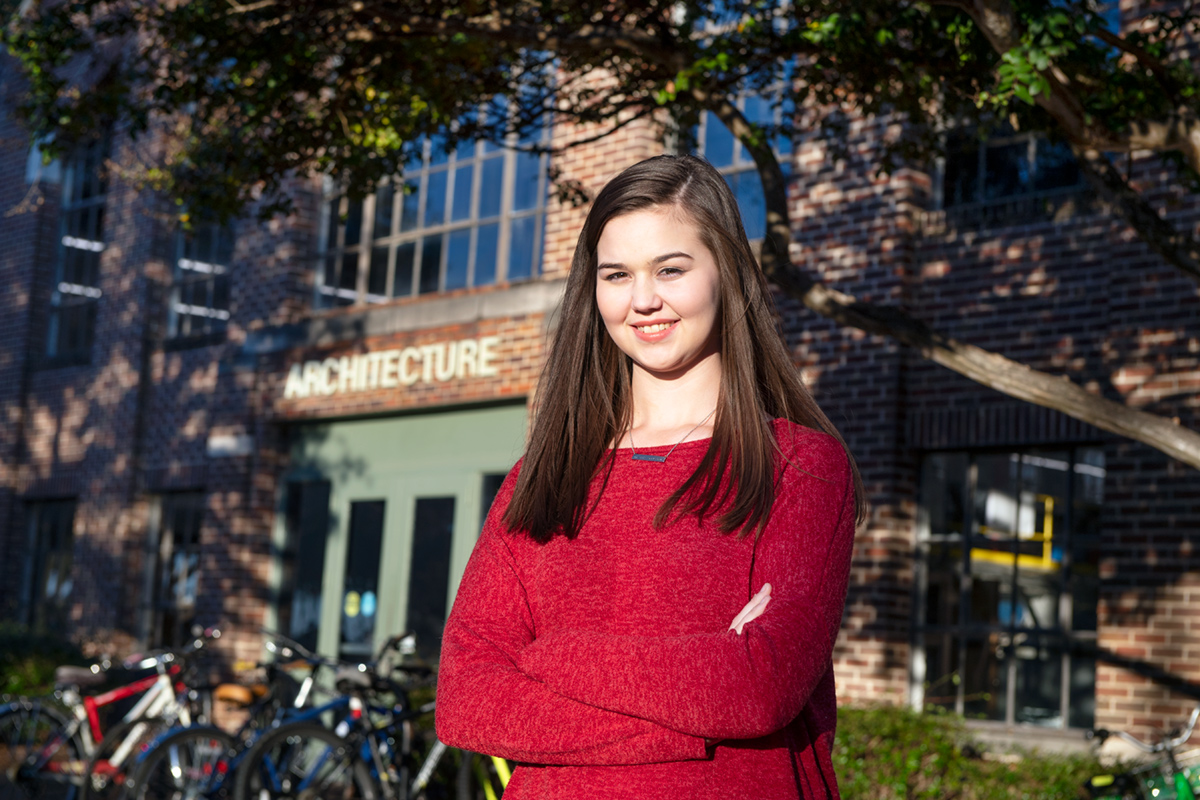 Family is important to fourth-year architecture student Audrey "Abby" Jackson.
The Ripley native always enjoyed playing with toy blocks growing up, and she said her engineer dad was the one who first pointed out her talent and encouraged her to look into architecture as a career.
When she was 16, Jackson attended Mississippi State's weeklong architecture summer program, Design Discovery, where she was exposed to architecture and design through workshops and activities led by students and faculty in the College of Architecture, Art and Design.
"My most memorable project from the week was a chair my team designed out of cardboard. It was the strongest chair among all of the teams," she said. "By the end of the week, I knew this school was where I wanted to ultimately study architecture."
On fire about her future career path, Jackson finished her junior and senior years at Ripley High School, graduating as valedictorian and taking a year of courses at Northeast Mississippi Community College in Booneville before starting the architecture summer studio at Mississippi State.
"I love that Mississippi State is close to home," she said. "But not only that, its School of Architecture has the only accredited program in the state and has been named one of the top 25 programs in the nation."
Jackson is thriving at Mississippi State. She played trumpet in the Famous Maroon Band for a  year, and now meets regularly with college administration through the Dean's and Director's Councils. She also is a member of Tau Sigma Delta architectural honor society.
While serving as an ambassador for the college, she was connected through a volunteer opportunity with McCarty Architects in Tupelo and secured a summer internship.
"Interning allowed me to see how an architecture firm operates on a daily basis – that's something you don't get to see in school," said Jackson.
"I encourage others to get involved and network. It opens doors you wouldn't have otherwise had access to."
Jackson will complete the School of Architecture's Jackson-based Fifth-Year Program next year. She enjoys interior architecture and graphics, but isn't certain about where these interests will lead in her career.
"I want to stay in the South because of its hospitality and traditions," she said. "And, of course, I'd like to be within driving distance of family."
Story by Christie McNeal | Photo by Beth Wynn