Art 2403 | Sculpture Survey
Sculpture Survey is an introduction to the basic concepts, materials, and processes of sculpture by exploring modeling, casting, carving and constructing.
Below are descriptions of some of the assignments in the course with student work examples.
---
Passage
For our first project we will be exploring the idea of PASSAGE.
What is passage?
It can be either place or act, or both at once: a door and the act of walking through a door.
Passage can be a vehicle such as a ship. A passage can be what is traversed, such as the ocean or the time it takes to sail across the ocean. Spatial/temporal.
What can we create to interpret the concept of PASSAGE?
Consider creating passages in literal ways or abstract ways like process and time.
An interactive sculpture that reconfigures how we navigate a space
Negative space, a cavity, or void created by a form.
A means of passage: a vehicle, a tool, a method. • An act of passage: human and animal passage/migration
A sculpture evoking passage in formal terms
Objectives and Requirements /
Utilize metal, specifically ¼" round stock
Apply learned metalworking processes: welding, shaping, finishing
Consider additional materials on an individual basis
Your work MUST extend at least 3 feet in one direction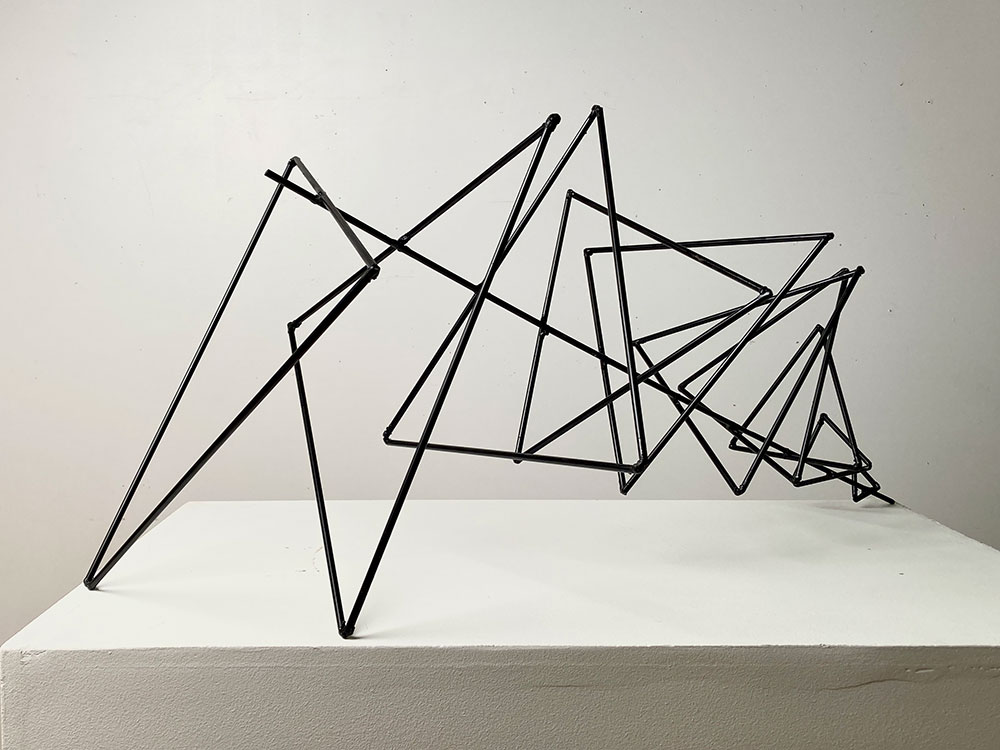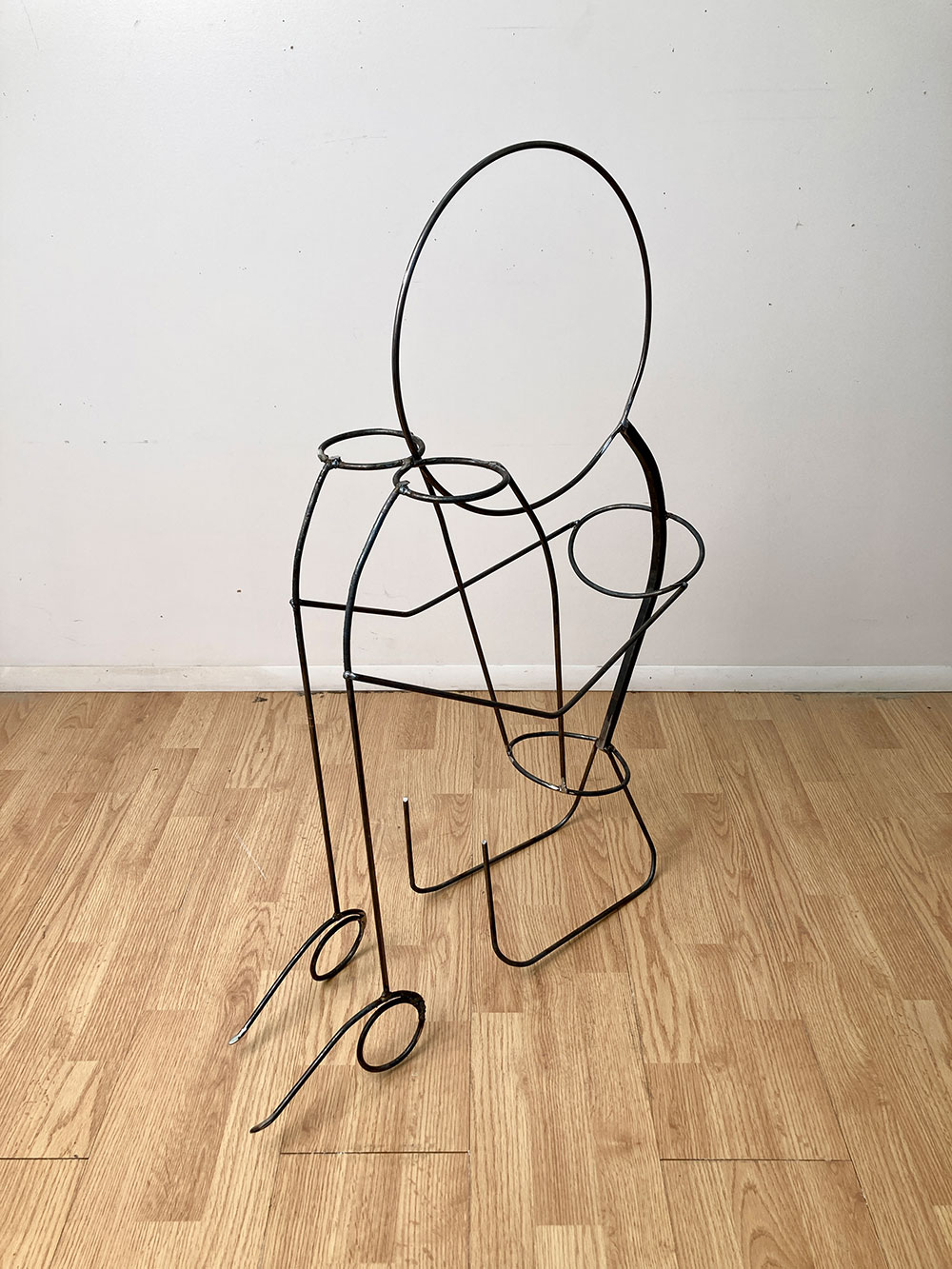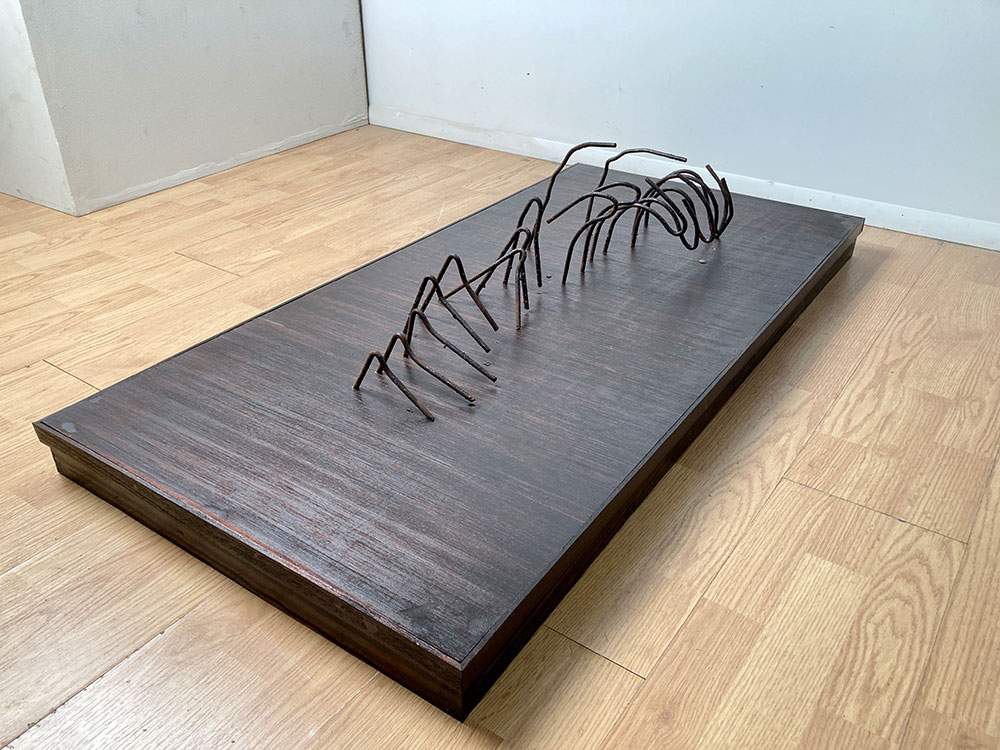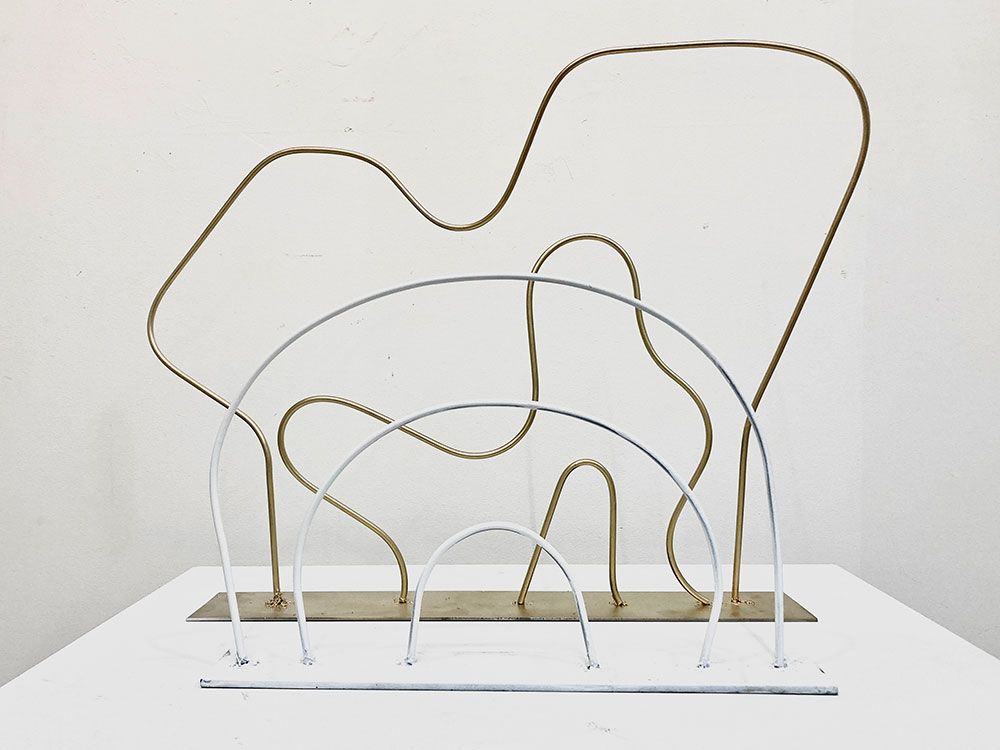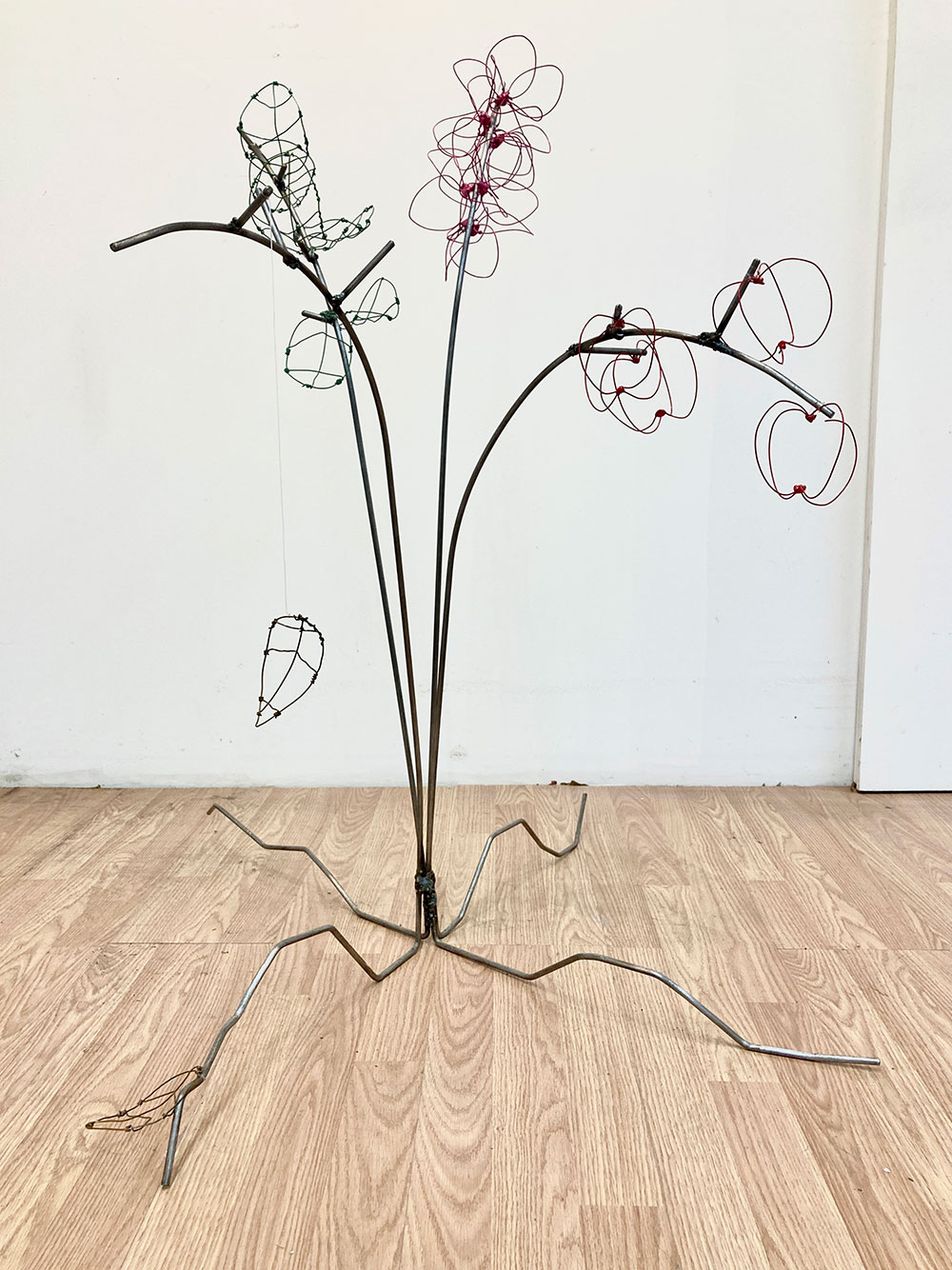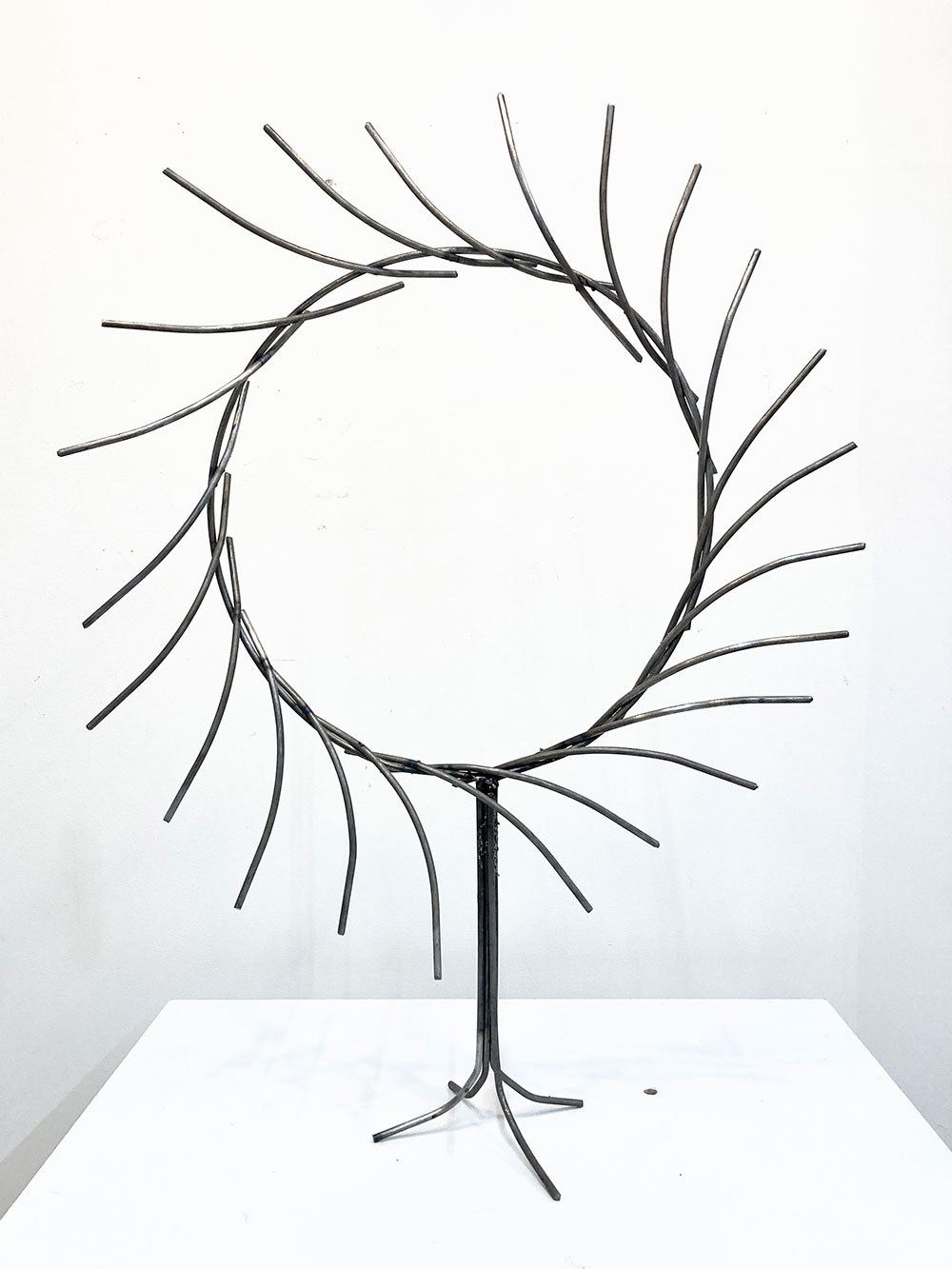 ---
Bodies: Surface and Structure or Skin and Bones
For our 2nd project, we will explore pairing wood and a soft, pliable material to create structures and surfaces that explore the idea of body.
BODY can refer to:
the physical structure of a person or an animal, including the bones, flesh, and organs
a structural body
as in architecture or a vehicle a social body
as in a university or a church (the student body, etc) the main part of something
the body of a text a large amount of something: a body of water
as a verb: to give body (form, shape) to, embody
Objectives and Requirements
Utilize wood, one 2"x6"x8' board will be provided
Apply learned woodworking processes: cutting, joinery, etc.
Apply an additional soft material such as fabric or plastic.
Engage with the idea of body as it relates to the tradition of sculpture (figurative and/or architectural)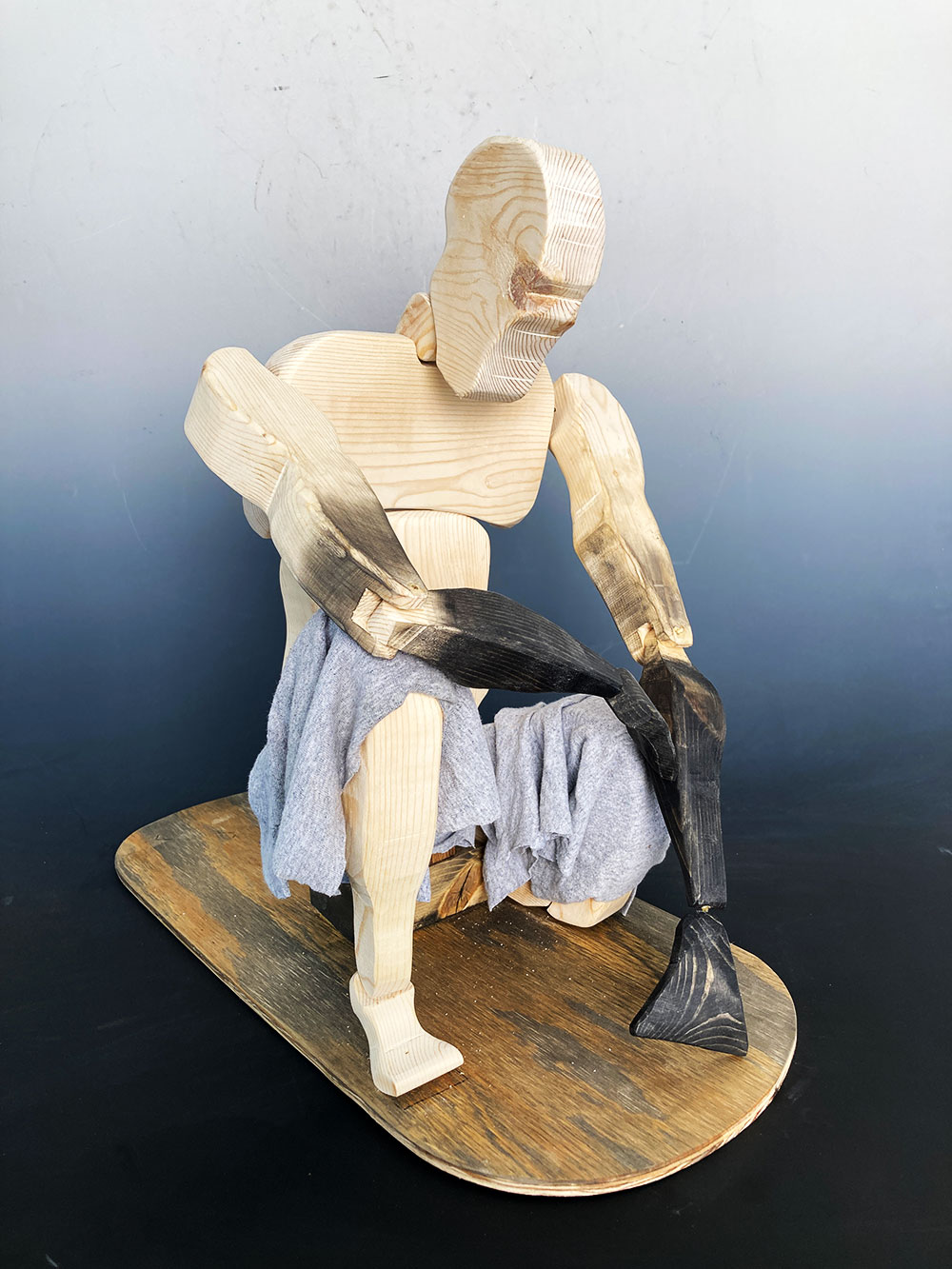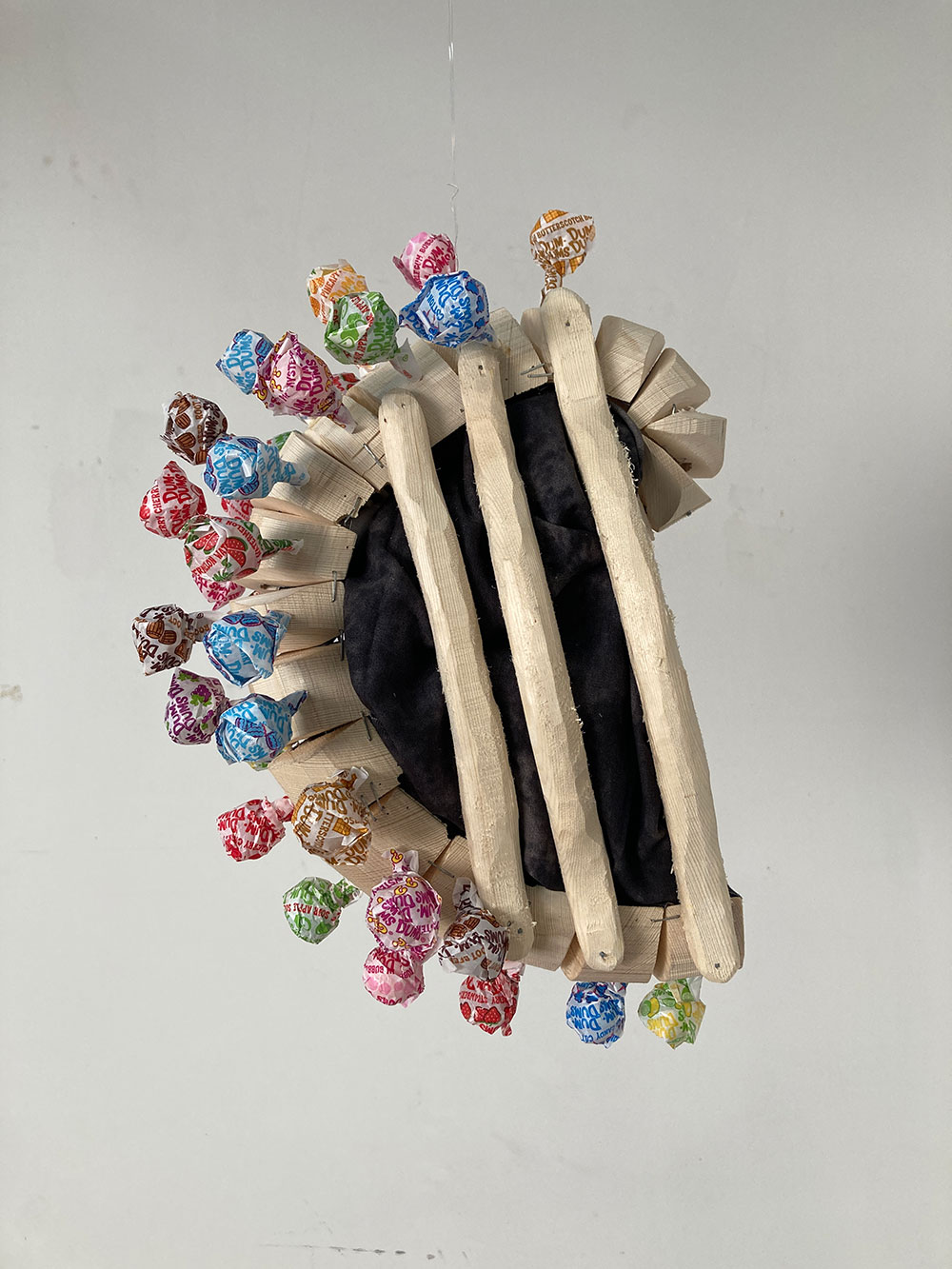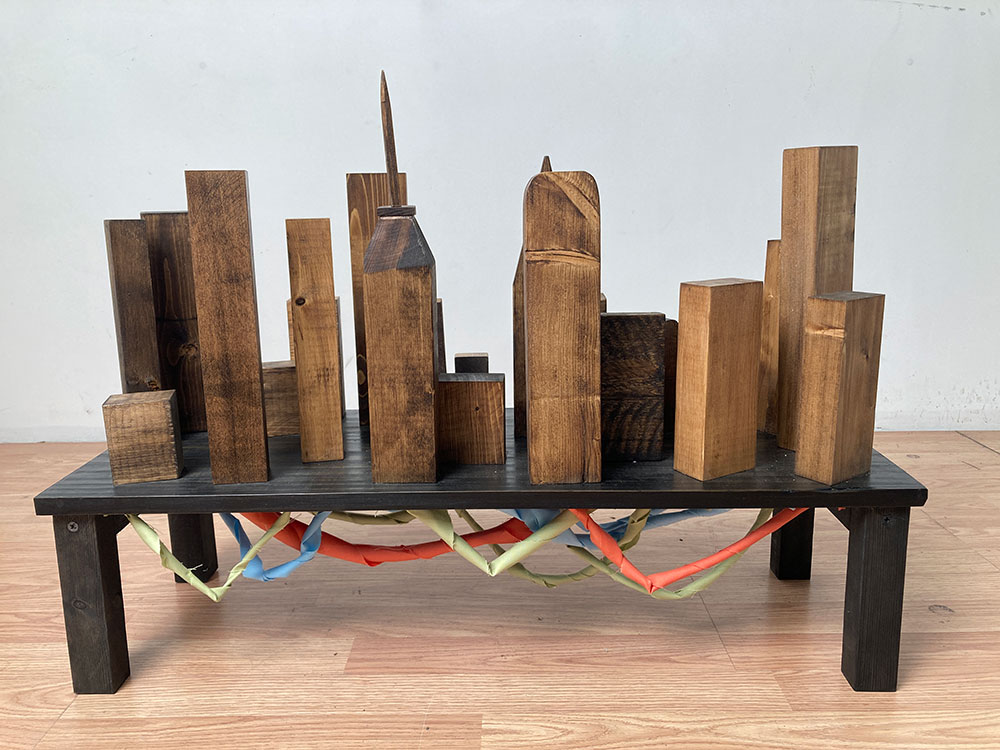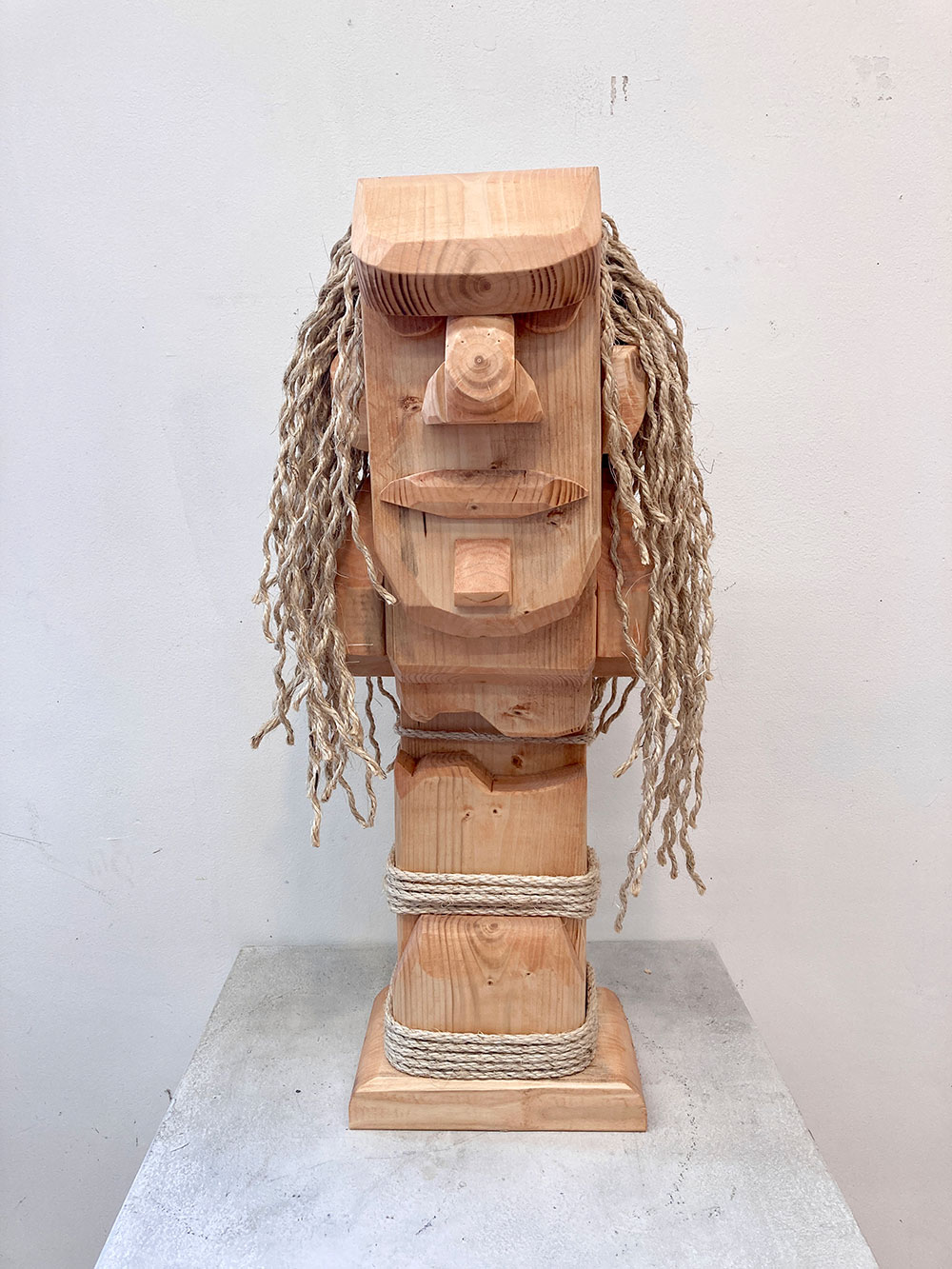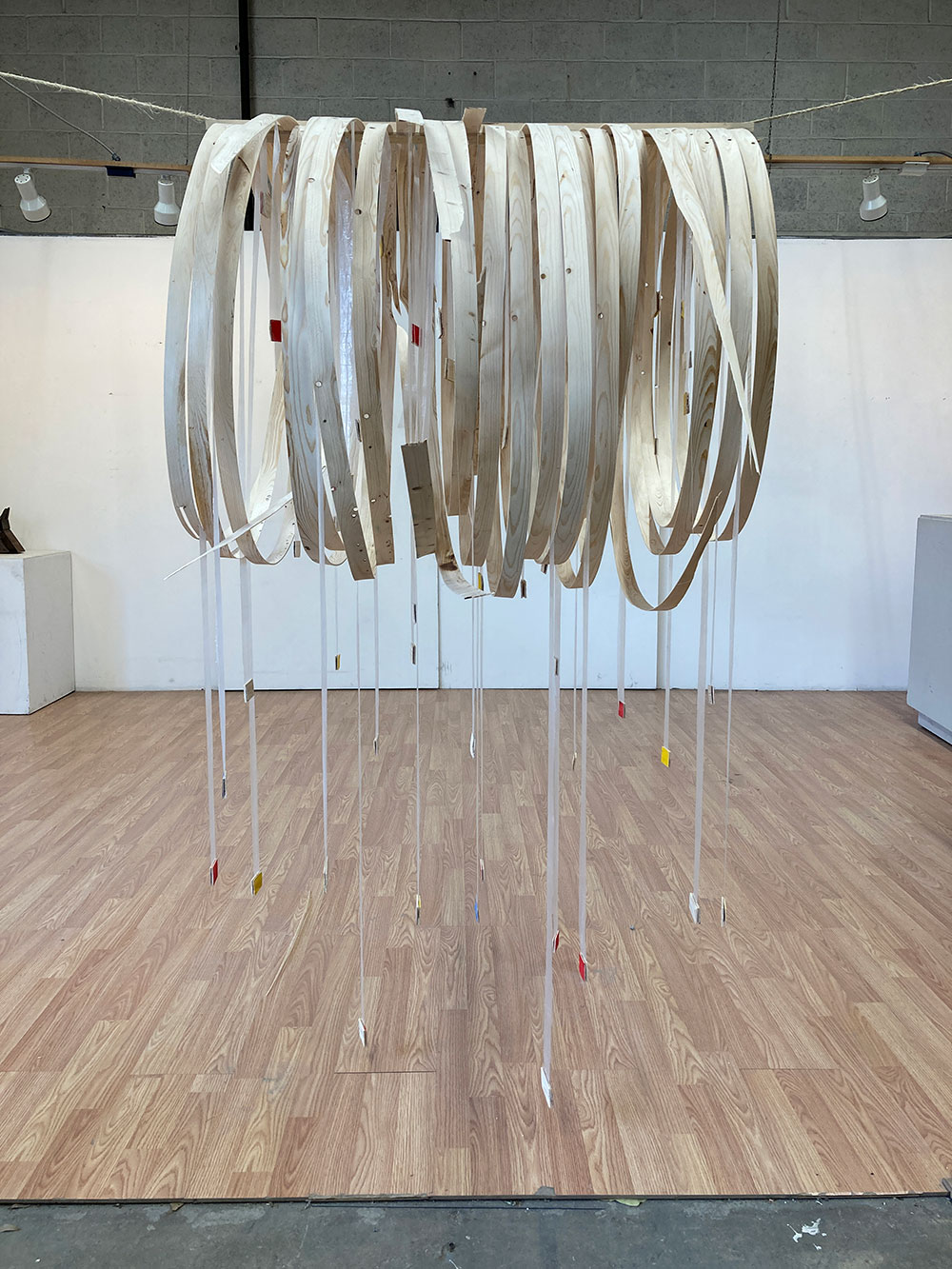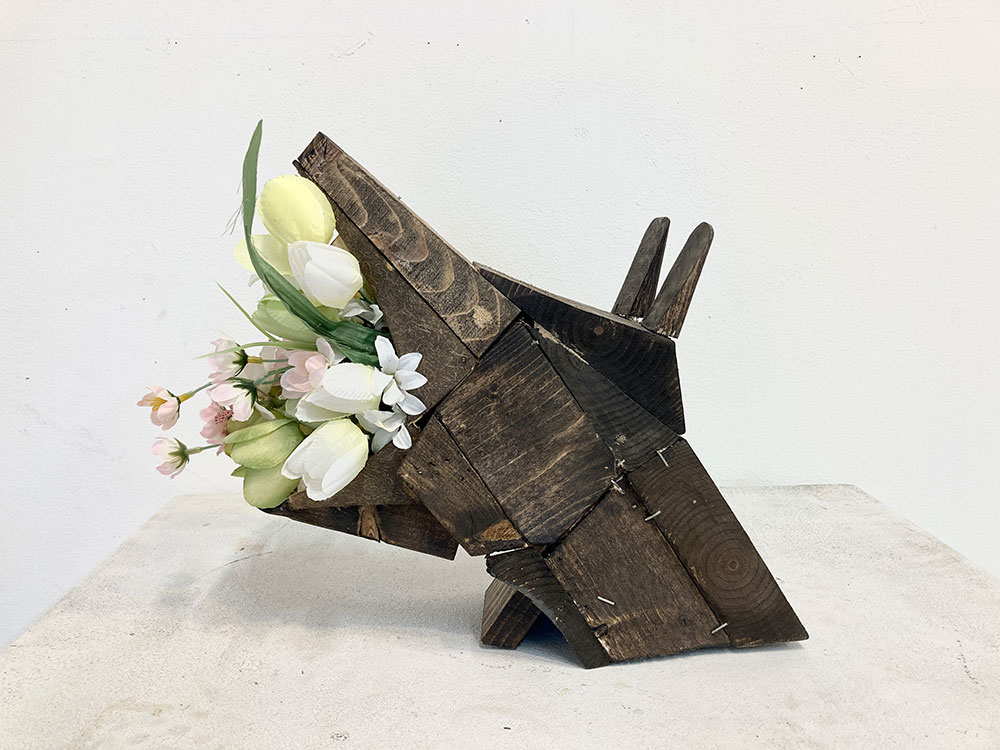 ---
Permanence, Power & Presence
For our final project, we are exploring the concept of "monument" through various casting processes. The assignment is very straightforward, we will each make a "monument". The subject can be something historical, political, cultural/social, or personal, but approach your topic with an understanding of the historical use of sculpture to reflect power. I would like for us to all consider the meaning, tradition, and current context of monumentalizing and memorializing.
Consider power and presence in the design and presentation of your work.
Think about the meaning of permanence in relationship to monuments/memorials/public memory.
Consider narratives or events that influence culture/history.
Exercise the use of multiples (any number of castings is acceptable, but choose with intention: dualities, multiplicities, recall Lin's successful use of multitudes and masses.)
Bear in mind the added meaning of the casting process: reproduction/repetition/duplicating, memory, preservation, absence/presence, multiple versions/variations, etc.
Objectives and Requirements /
Utilize mold making/casting processes with concrete or other optional material as needed.
Present cast objects as elements, or a focal point, incorporated into a larger sculptural work. • The work should include at least one additional process we have covered, either metal or wood.
The work should, as a whole, extend at least two feet in any direction.
I would like everyone to fabricate molds, but non-traditional casting processes would be acceptable if justified.
Your object to be molded should not exceed 6x6x6"