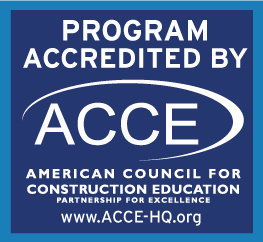 Welcome to the public information page for Mississippi State University's Department of Building Construction Science. We hope you will be able to use this page as a one-stop shop to find the most important information about our program.
The Building Construction Science degree program, one of just two studio-based construction programs in the nation, is designed to prepare graduates for careers in construction or construction-related fields through an immersive, integrative, collaborative and transformational education. Graduates will be able to manage both construction projects and also the business of construction. The curriculum is interdisciplinary and provides a broad knowledge base in business, engineering and construction sciences.
---
Admissions Requirements
Please view our official admissions requirements on Mississippi State University's catalog.
---
Academic Quality Improvement Plan
The QIP will be the basis for continuous improvement of the Building Construction Science four-year bachelor degree program. The QIP plan provides a systematic and sustainable process to enable the BCS department to fulfill its mission. 
Read about the Quality Improvement Plan
---
Curriculum
Students in the department solve problems as construction professionals in a simulated office environment called a "studio." In studio, students are challenged to integrate classroom knowledge and skills to solve problems on construction projects. Coursework includes collaborative team projects, hands-on building projects, construction site visits and tours, and integrated cross-disciplinary work with design students in architecture and interior design. Practicing construction professionals are frequent visitors to the studios and participate in student project reviews each semester. 
---
Learning Outcomes
Learning outcomes to be used to assess the Department of Building Construction Science:
Create written communications appropriate to the construction discipline.
Create oral presentations appropriate to the construction discipline.
Create a construction project safety plan.
Create construction project cost estimates.
Create construction project schedules.
Analyze professional decisions based upon ethical principles.
Analyze construction documents for planning and management of construction processes.
Analyze methods, materials, and equipment used to construction projects.
Apply construction management skills as an effective member of a multi-disciplinary team.
Apply electronic-based technology to manage the construction process.
Apply basic surveying techniques for construction layout and control.
Understand different methods of project delivery and the roles and responsibilities of all constituencies involved in the design and construction process.
Understand construction risk management.
Understand construction accounting and cost control.
Understand construction quality assurance and control.
Understand construction project control processes.
Understand the legal implications of contract, common, and regulatory law to manage a construction project.
Understand the basic principles of sustainable construction.
Understand the basic principles of structural behavior.
Understand the basic principles of mechanical, electrical, and piping systems.
---
Program Mission and Goals
By means of a problem-based learning pedagogy that involves the use of case studies, precedents and integration of multiple subject areas, the Department of Building Construction Science will prepare graduates with a clearly defined management skill set for careers in construction or construction-related fields where effective decision-making, problem-solving and multiple forms and levels of management are required.
The program objectives and goals describe the expected accomplishments of graduates during the first several years following graduation from the BCS department at MSU. The BCS department goals and objectives are that graduates will:
Demonstrate an understanding of professional behavior and standards and a readiness to perform in the construction industry.
Demonstrate an ability to apply problem-solving skills and integrated technical knowledge within an interdisciplinary team environment.
Demonstrate an ability to communicate effectively.
Demonstrate a propensity for lifelong learning.
---
Salary Earning Potential
Average starting salary for BCS CM graduates (based on BCS Alumni Survey completed by alumni completing the program in AY 2011-12 – 2014-15)
Bachelor of Science
High: 90,000
Average: $61,127
Low: $35,000
---
Student Employment
Career Fair
Each year, the Mississippi State University Department of Building Construction Science holds an annual career fair for students who are seeking internship, co-op, and full-time positions in leading construction companies across the U.S. 
Fall 2019 Career Fair Attendance
Ninety-three students from six different majors attended the event including students majoring in building construction science, civil engineering, mechanical engineering, undeclared, business administration, and MBA - project management. The majority of these students were seniors (46), but students in all year levels, including graduate students, were in attendance.
View the Career Fair Attendance report, 2019
Annual Employment Reports 
---
Student Scholarships
2021-2022 Scholarship Recipients:
Abbey Burnett Bridges Endowed Scholarship
Brislin, Inc. Annual Scholarship
Philip Christian, Jackson Drescher, and William Martin.
Chip & Jennifer Crane Endowed Scholarship
Hoar Construction Annual Scholarship
Kline Mechanical Systems Annual Scholarship
Mississippi State Board of Contractors Endowed Scholarship
Caleb Hernandez, Eugene Newell, Jordan Porter, and Gabriel Robinson.
Stanley Ross Black Memorial Annual Scholarship
Yates Construction Company Annual Scholarship
2020-2021 Scholarship Recipients:
Brasfield and Gorrie Building Construction Scholarship
Brislin, Inc. Annual Scholarship:
Jack Blacklock, Michael Herndon, and Colby Stalcup
Chip & Jennifer Crane Endowed Scholarship:
Hoar Construction Annual Scholarship
Collin Jones and William Martin
Kline Mechanical Systems Annual Scholarship
MS Contractors Endowed Scholarship:
William Cameron Crace, Christopher "Hamner" McCrory, Gabriel Robinson, and Julia Stein.
MS Associated Builders & Contractors Scholarship:
Stanley Ross Black Annual Scholarship:
Yates Construction Company Annual Scholarship
2019-2020 Scholarship Recipients:
Abbey Burnett Bridges Endowed Scholarship:
Brislin, Inc. Annual Scholarship:
Hunter Bullock, Stephon Calhoune, Colton Pierce, and Christopher Sharp 
Chip & Jennifer Crane Endowed Scholarship:
MS Contractors Endowed Scholarship:
William Huntley and Jalyn Wallin
MS Associated Builders & Contractors Scholarship:
Stanley Ross Black Annual Scholarship:
William Cooper and William Huntley
Yates Construction Company Annual Scholarship
2018-2019 Scholarship Recipients:
Abbey Burnett Bridges Endowed Scholarship
Victoria Thompson: $1,000
Brislin Inc. Annual Scholarship
Kacie James: $1,000
Christopher Sharp: $1,000
Jalyn Wallin: $1,000
Chip & Jennifer Crane Endowed Scholarship
Kline Mechanical Systems Annual Scholarship
Katherine Pistritto: $1,000
MS Associated Builders & Contractors Scholarship
MS Contractors Endowed Scholarships
Brasfield & Gorrie Building Construction Science Scholarship
2017-2018 Scholarship Recipients:
Abbey Burnett Bridges Endowed Scholarship
Brislin Inc. Annual Scholarship
Hunter Bullock: $1,000
Jonathan Cave: $1,000
Cora Howell: $1,000
Jalyn Wallin: $1,000
Kline Mechanical Systems Annual Scholarship
Maxwell Kirchgessner: $1,000
MS Associated Builders & Contractors Scholarship
MS Contractors Endowed Scholarships
Christopher Sharp: $1,000
Chip & Jennifer Crane Endowed Scholarship
Victoria Thompson: $1,000
2016-2017 Scholarship Recipients:
Yates Construction Company Annual Scholarship
Brislin Inc. Annual Scholarship
Benjamin "Ben" Chubb: $1,500
Cora Howell: $1,500
Jonathan "Lon Luke" Cave: $1,500
Abbey Burnett Bridges Endowed Scholarship
Kline Mechanical Systems Annual Scholarship
MS Associated Builders & Contractors Scholarship
Samuel Akers: $1,000
Victoria Thompson: $1,000
MS Contractors Endowed Scholarships
William Brooks: $1,000
Christopher Sharp: $1,000
Jalyn Wallin: $1,000
Chip & Jennifer Crane Endowed Scholarship
Brasfield & Gorrie Building Construction Science Scholarship