A New Orleans, Louisiana, research-based field study was held October 19-22 with senior Mississippi State studio art students. The trip was funded by the Department of Art and the ORED Undergraduate Research Program.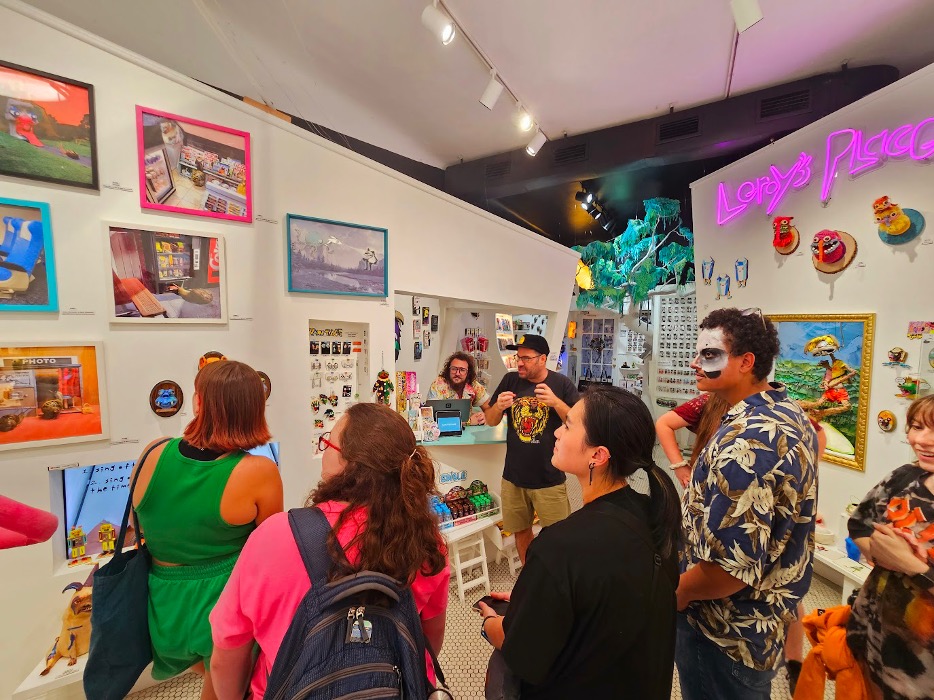 On Thursday, October 19, the students visited London Clayworks, Antenna, and Tulane University. They met Karin Burt, the owner of London Clayworks, and toured the incredible studio space. During the late afternoon they met with Carole Frances Lung, executive director of Antenna, and engaged in a conversation about the organization's community impact and creative interventions. The students ended the day with a tour of Tulane University's Department of Art led by Professor of Painting Aaron Collier.
On Friday, students met with Matthew Showman, partner and director of the Johnathan Ferrara Gallery. After the gallery talk, they spent the rest of the day touring the Ogden Museum of Art, Mortal Machine Gallery, and taking in the sights and sounds of the French Quarter. They concluded the day with a tour of LeRoy's Place and met with co-owner Forrest Bacigalupi.
Saturday was spent at the New Orleans Museum of Art, Studio Be, and JamNola. During the evening the students attended the Krewe of Boo parade and enjoyed the Halloween festivities.