Mississippi State University School of Architecture alumnus Lance Davis was elevated to the American Institute of Architects (AIA) College of Fellows for 2023.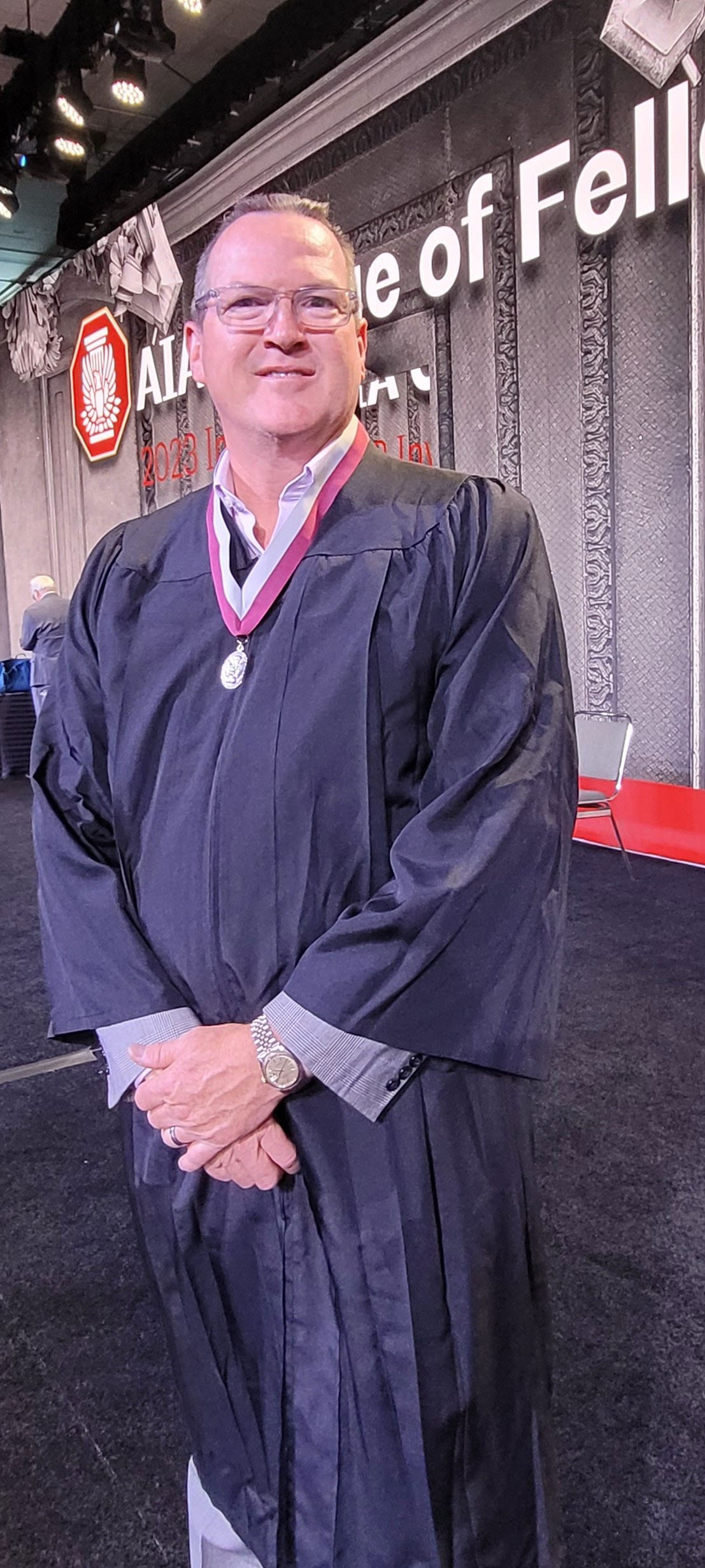 Davis, a 1995 graduate of the School of Architecture, was named a LEED Fellow in 2016 and was honored in 2018 as the College of Architecture, Art and Design's  Alumni Fellow. He and 72 others were elevated to AIA Fellow at the AIA Convention in San Francisco this past June. 
As the U.S. General Services Administration's Sustainability Architect, Davis works to ensure federal buildings across the country achieve some of the highest performance requirements set out by an owner organization.
His work was summarized as, "Lance Davis revolutionizes sustainable design excellence for the Federal building portfolio. He creates domestic policy, champions international standards, and broadens architectural practice to realize a climate-resilient and healthy future, cultivating a national example globally."  
Davis was also a prominent figure at this year's Greenbuild International Conference and Expo in Washington, D.C. As the immediate past chair of the LEED Steering Committee, he was instrumental in the development of LEED v5, which brings significant structural changes to the world's leading green building rating system.
Read more from BuildingGreen magazine, present for Davis' session.
Watch Davis' interview with USGBC's Taryn Holowka.
Watch the video with Davis and GSA Administrator Robin Carnahan.