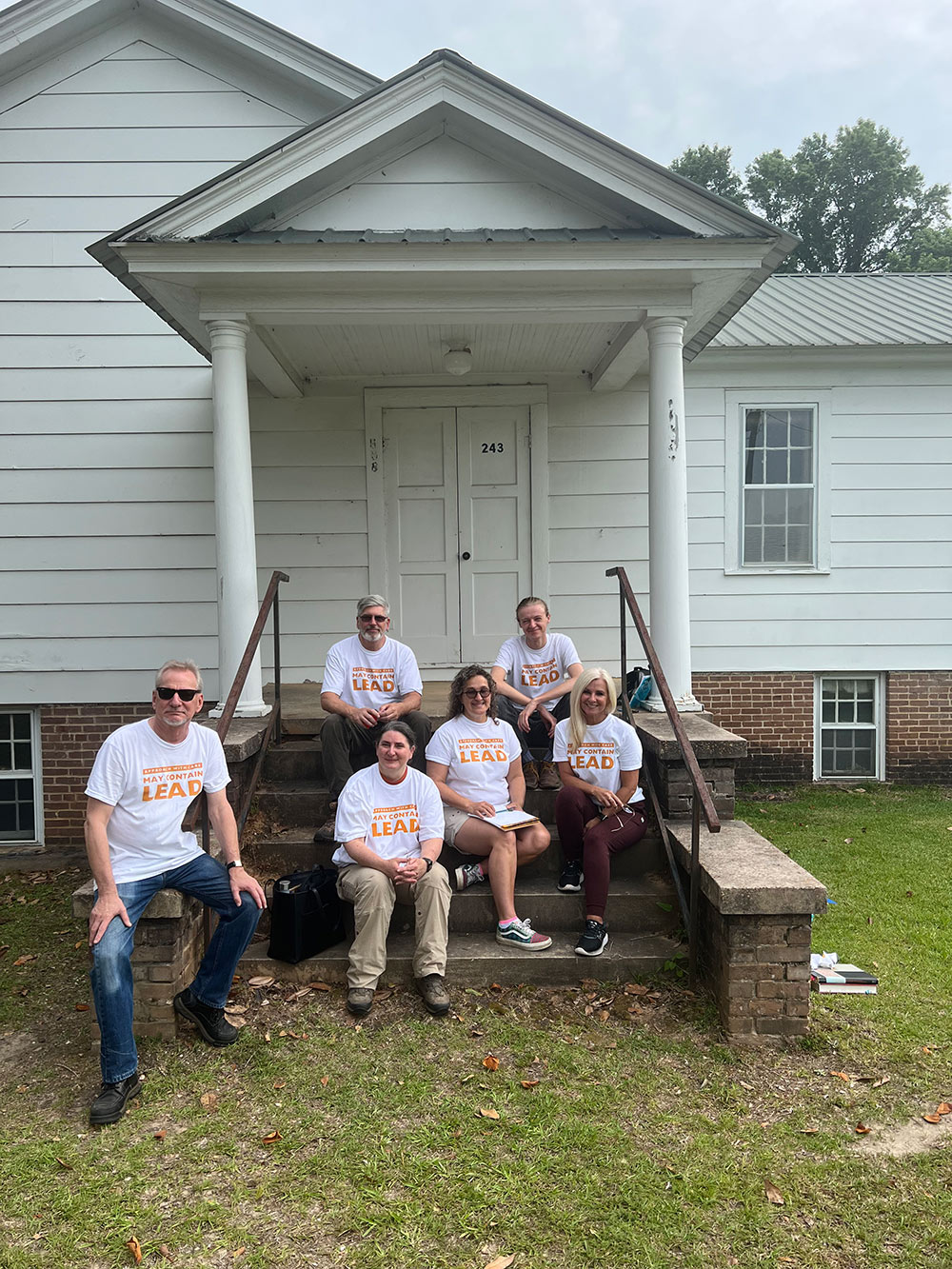 This summer, Mississippi State students pursuing a Master of Fine Arts degree in historic preservation teamed up with Belinda Stewart Architects for a field study course.
"We are incredibly proud of the current focus toward preservation in CAAD," said Belinda Stewart, a Fellow of the American Institute of Architects and MSU School of Architecture alumna. "The historic preservation master's program is a great asset, and we want to help see this program succeed and further develop. Our close proximity to the university and our long history of working in preservation made this summer's collaboration possible and exciting." 
Assistant Professor of Interior Design Jeff Fulton was over the field study course, and the group worked closely with Stephanie Stewart, studio director at Belinda Stewart Architects.
Before going on site for two different projects, students learned how to properly measure a building from a professional architectural standpoint.
"There's standards that we need to follow," said Aidan Taylor, one of five students in the course. "You can't just go in there with a measuring tape and do it willy nilly; you have to all be on the same page before, during and after."
On site, the group was able to get hands-on experience with lots of the tools and instruments used to document the character of a building, including moisture meters and drones.
"Having exposure to a wide variety of tools, and seeing the value of each will be valuable to the graduates," said Belinda Stewart.
Taylor was most excited to learn about the Leica lidar 3d scanner, which was used extensively on a project they helped with in Macon – the Old Salem School built in 1914. The group worked to discover the state of deterioration of the interior and exterior architectural elements of the old schoolhouse.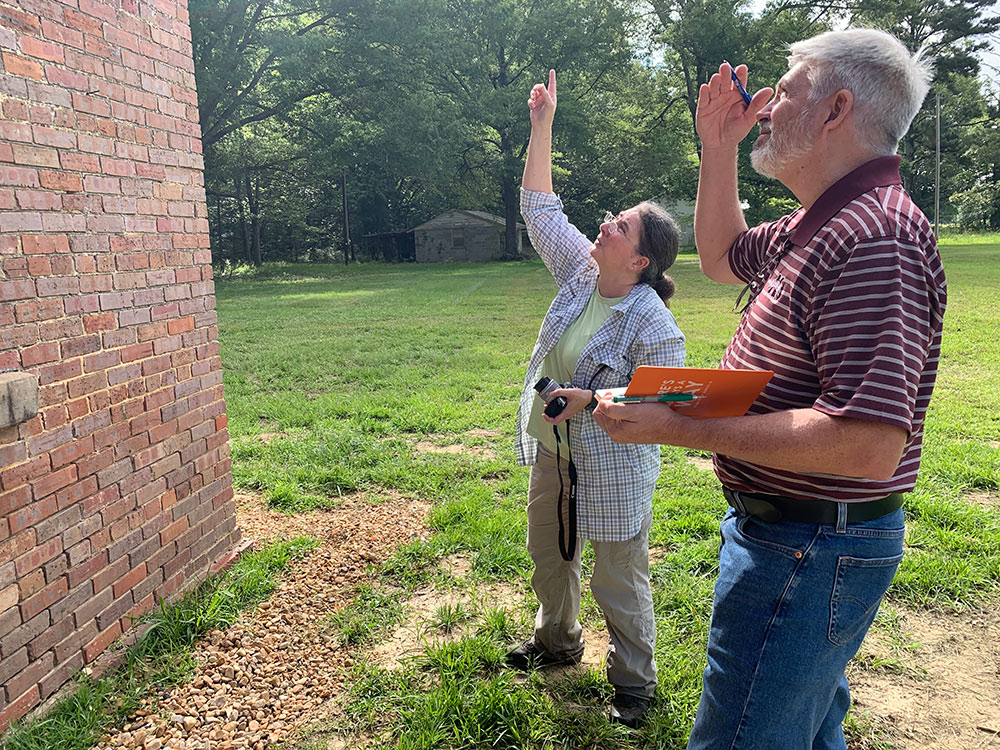 "Using the technology, we were able to document the whole building in a matter of a couple of hours with great accuracy," said Taylor. "It's useful because we can safely measure with the scanner in areas that are structurally unsound. It's really the future of preservation."
In Sturgis, the group helped give recommendations for the conversion of the 1930s Sturgis Presbyterian Church, which is being transformed into a community center.
"Hands-on learning is incredibly valuable," said Belinda Stewart. "It gives the students real experiences where they can see a variety of materials and conditions and discuss potential solutions in-place with experienced professionals.  It provides an opportunity to learn a variety of things at once."  
"The historic preservation master's program has offered me so many amazing opportunities when it comes to having hands-on experience with some of Mississippi's amazing architecture," said Taylor. "I also have been given the groundwork to learn about many aspects of the professional field through classes like preservation economics – taught by Lolly Rash of the Mississippi Heritage Trust – and preservation law – taught by Will Cook of Cultural Heritage Partners and Columbia Law."
The Master of Fine Arts degree program in historic preservation, housed in the Department of Interior Design, is open to undergraduates with degrees in design and non-design related fields. Upon graduation, students will possess the skills necessary to educate diverse populations and promote historic preservation while employed with non-profit organizations, government agencies, cities, museums, private-sector firms and in academia.
Students who participated in the historic preservation field studies course include:
LAUDERDALE—Charlyn D. King and Tommy S. King
MERIDIAN—Sarah S. Johnson
RED BANKS—Aidan B. Taylor
STARKVILLE—Cynthia "Cyndi" C. Parker