Two teams of Mississippi State interior design seniors have claimed top awards in an international interior design project competition.
The MSU students recently were announced as first- and second-place winners in the 18th annual International Interior Design Association student competition that challenged teams to design an innovative assisted living facility.
Anna N. Madison of Bessemer, Alabama; Hayley S. Wilson of Lewes, Delaware; and Abigail "Abby" G. Roberts of Longview, Texas, received first place and $2,500 for their project, "The Collective." The group drew inspiration for their design from a quilt, "a collection of unique pieces of textiles that are unified to create a beautiful work of art that stands the test of time." They integrated the six human experiences—collective moments in someone's life that connect with one's purpose—with the overall design aesthetic pulling from mid-century modern design.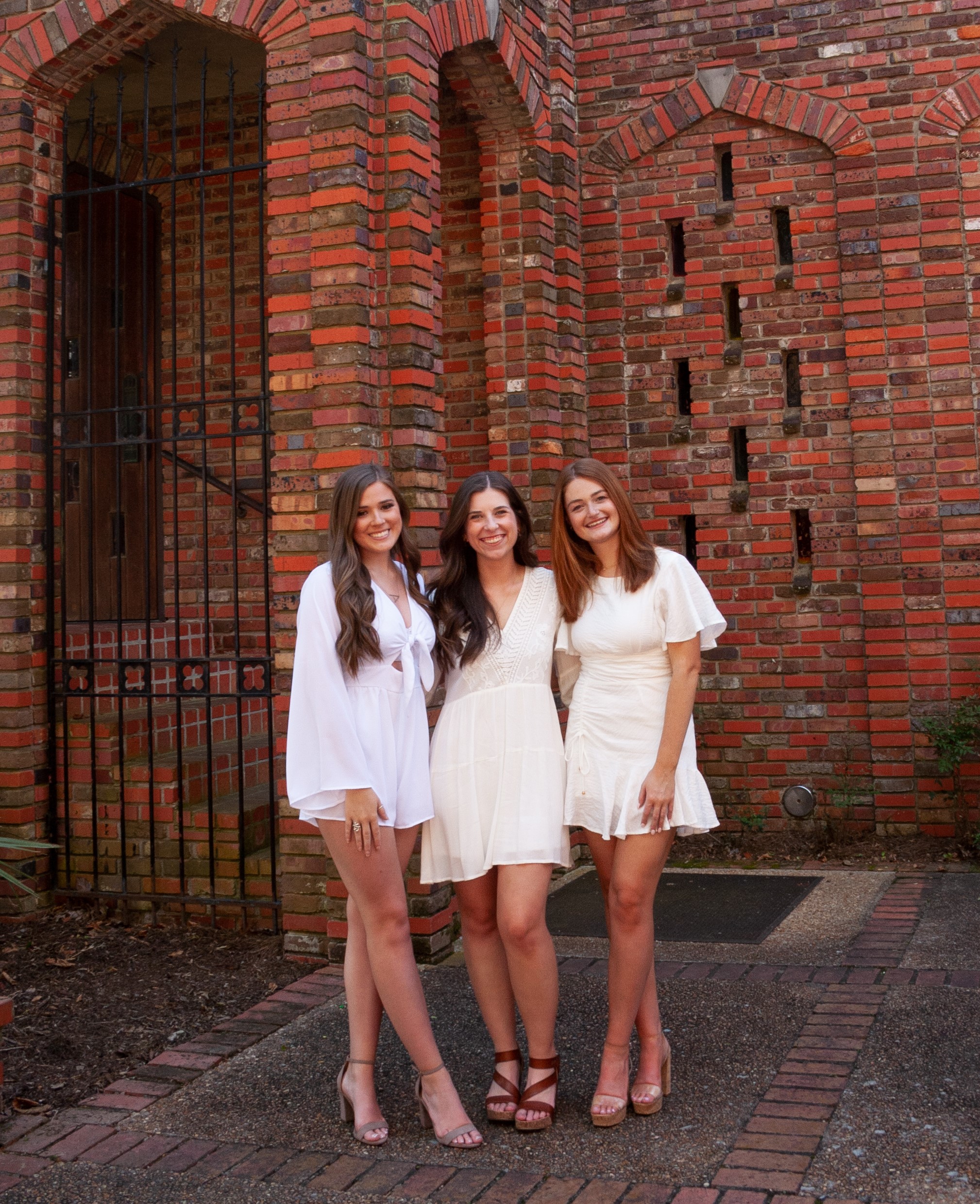 "It has been such an honor to join a competition where we are judged alongside our peers and fellow students across the world by such an esteemed panel of design professionals," Madison said. "My team and I are grateful to be recognized for the hard work that went into this project. This competition is a great example of potential projects we may see in the future."
Sydney J. MacMann of Diamondhead; Aidan B. Taylor of Red Banks; and Victoria "Tori" E. Waldbieser of Cleveland won second place and $1,500 for their project, "Terrene Assisted Living Facility." Their project designed an atmosphere that encourages residents to experience comfort and therapeutic relaxation. Both the name and design were inspired by the Scandinavian lifestyle principle of hygge, which refers to "the feeling of coziness and contentment evoked by simple comforts."
Both teams completed their winning projects in Assistant Professor Ashley Hughes' Studio VI course. Hughes' students have been recognized in this competition each year it has been hosted since she began teaching the final studio, with students receiving second place in 2022, honorable mention in 2021 and third place in both 2019 and 2018. The competition was not held in 2020.
"Ashley is a talented interior designer who incorporates her experience into her teaching methods for her studio classes. She has a talent for recognizing projects that will be competitive on an international level," said Dr. Beth R. Miller, head of MSU's Department of Interior Design and coordinator of the Master of Fine Arts in Historic Preservation. "Being honored on an international level demonstrates the excellence of our faculty and students and the superior quality of our curriculum."
Sponsored by health-care furniture manufacturer OFS and Carolina, the winning design projects were selected by a jury of design professionals based on excellence in aesthetics, design, creativity and function, as well as the suitability of the design solution to the project challenge. They have been featured at IIDA.org and in the spring issue of issue of QUAD and the DesignMatters newsletter.
MSU's Department of Interior Design is accredited by both the Council for Interior Design Accreditation and the National Association of Schools of Art and Design. Learn more at caad.msstate.edu.
Mississippi State University is taking care of what matters. Learn more at www.msstate.edu.