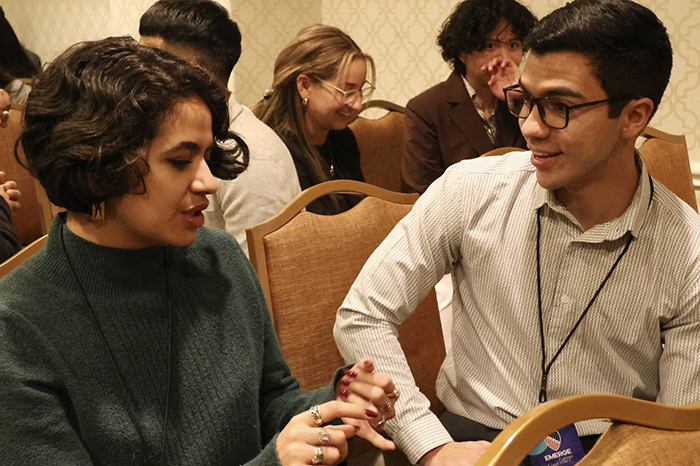 By Rileigh Campbell | MSU Communications Student, Class of 2025
A Mississippi State University fourth-year architecture student, Elisa Castaneda, recently attended the 2023 Emerge Latino Conference in Washington, D.C.
Castaneda was chosen by the League of United Latin American Citizens (LULAC) to attend this trip. She explained that she applied on a whim through an ad and received an all-expenses-paid scholarship to attend. Castaneda stayed in Washington, D.C., from March 7 to March 10. She received leadership training, participated in policy discussions and attended legislative visits with members of Congress.
She explained that "the best part was just having the exposure to Latinos at the top of their fields advocating for social change. I learned a lot about the different resources that the organization provides and advocates for, but what I really benefited from was all the personal connections I made. I met students and professionals from across the nation doing great things for their communities."
In the future, Castaneda hopes to get more students to go with her, so they can represent MSU together.