By Rileigh Campbell | MSU Communications Student, Class of 2025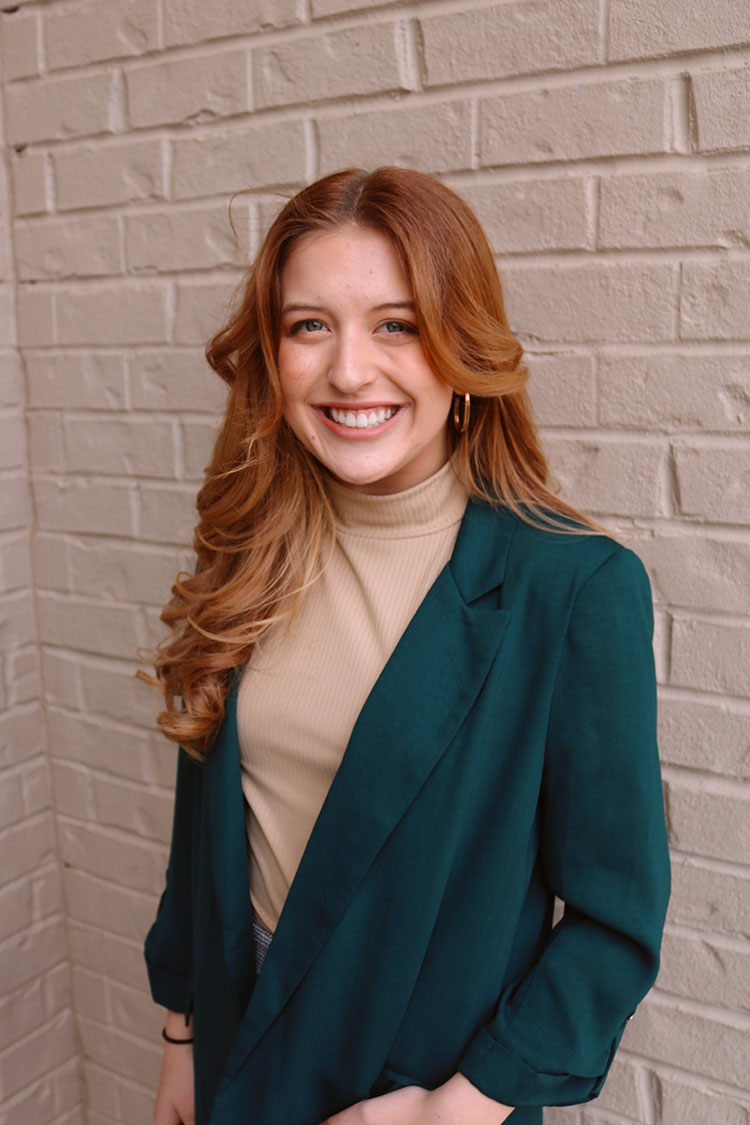 Caroline Prather, a fourth-year architecture student at Mississippi State, was recently selected to travel to Washington, D.C. in March of this year.
As a double major in architecture and political science, Prather was chosen based on an essay she wrote for the Stennis-Montgomery Association competition. Participants were given the option to write an essay on Stennis or Montgomery and submit their work to be judged.
"I chose Sonny Montgomery because I knew that he was very involved with redoing the GI Bill," Prather explained. "Since I am in architecture, one of the main things I wanted to focus on in my research was housing for veterans. I looked specifically at what Montgomery did in proposing new legislation that would allow veterans to get housing more easily." 
Prather will spend a week in Washington, D.C. in March with around 20 other MSU students, and she will have the opportunity to visit the White House, the Pentagon, Capitol Hill, and meet with different politicians from our delegation.
"We will be able to connect and network, and see what it's like up there," said Prather.
As an architecture student, Prather has traveled a lot in the past with the school. As a sophomore, Prather was supposed to travel to Washington, D.C., but COVID halted those plans, making the opportunity now more exciting for her.
"I'm most excited to meet with like-minded individuals who are passionate about public service and doing your civic duty," said Prather.
Prather also shared that she would love to opportunity to talk to someone during the trip who works with housing.
"This will help me know that I have the opportunity later on if I wanted to work in D.C. or run for the public office, that I would be able to," said Prather.