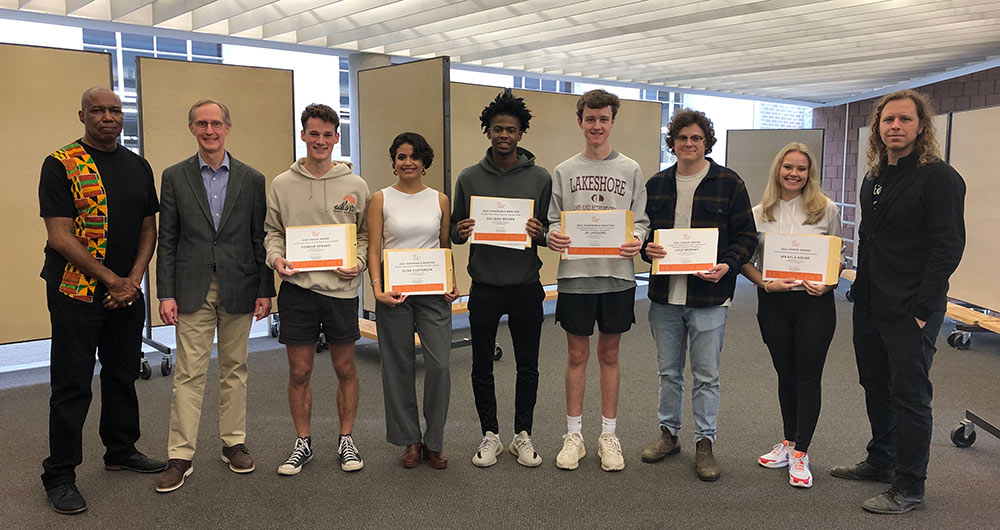 Six Mississippi State University fourth-year architecture students are the most recent recipients of awards for a design competition sponsored by Birmingham architecture firm Line Scale Form.
Mikayla House was the recipient of a $700 honor award, and Du'Juan Brown earned honorable mention from Assistant Professor Christopher Hunter's studio for the New Ross Collins Career and Technical Center.
Connor Speaks earned the $700 honor award, and Elisa Castaneda took honorable mention for The Gulf Coast Studio: The New Blue Economy Coastline led by Professor Hans Herrmann.
In Assistant Professor Duane McLemore's studio on Transposing Marginalized Craft Traditions and Advanced Fabrication/Visualization, Luke Murray won the $700 honor award, and JD Jaggers received honorable mention.
"The Line Scale Form Awards program is a wonderful opportunity to highlight the great work of our students," said F.L. Crane Professor and Director of the School of Architecture Karen Cordes Spence. "We are grateful that Line Scale Form Architects engages with the school to celebrate excellence in design. This support helps underscore the goals of the program to educate strong designers and thinkers."