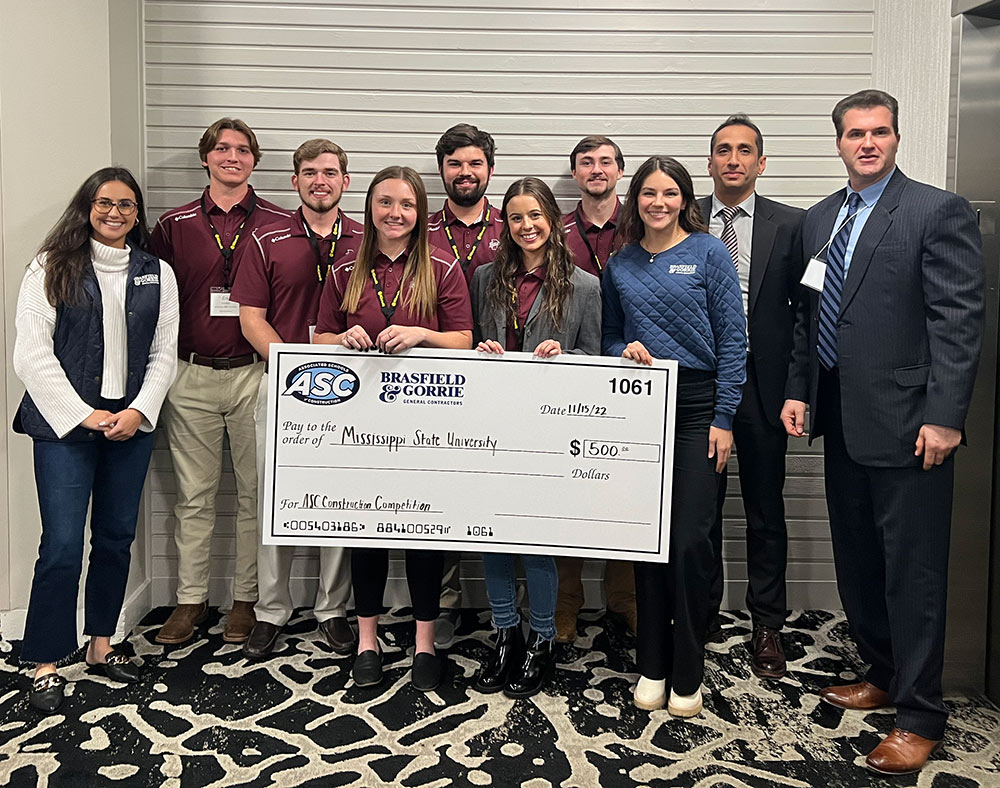 An interdisciplinary team of students from Mississippi State University recently competed in the Associated Schools of Construction Region 2 Fall 2022 Student Competition held in Atlanta, Georgia. 
The team, coached by Assistant Professor Afshin Hatami and a visiting assistant professor, earned third place in the Bid Simulation division, which was hosted by Brasfield & Gorrie.
Representing Mississippi State were building construction science majors Eric Cothern, William "Cameron" Crace, Maurin Dooley, Jackson Drescher, Nolan Grady, and architecture major Kasey Losik.
"I am proud of this young team for performing so well," said Interim Associate Head of the Department of Building Construction Science Michele Herrmann. "The competition requires a significant amount of time and effort from the students and coaches. The experience they gained this year will be a great asset in future competitions."
Team member Drescher agreed. "I enjoyed the experience there and being exposed to so much information. I learned so much in such a short amount of time and was able to get a short glimpse at how much more there is to learn about this industry."