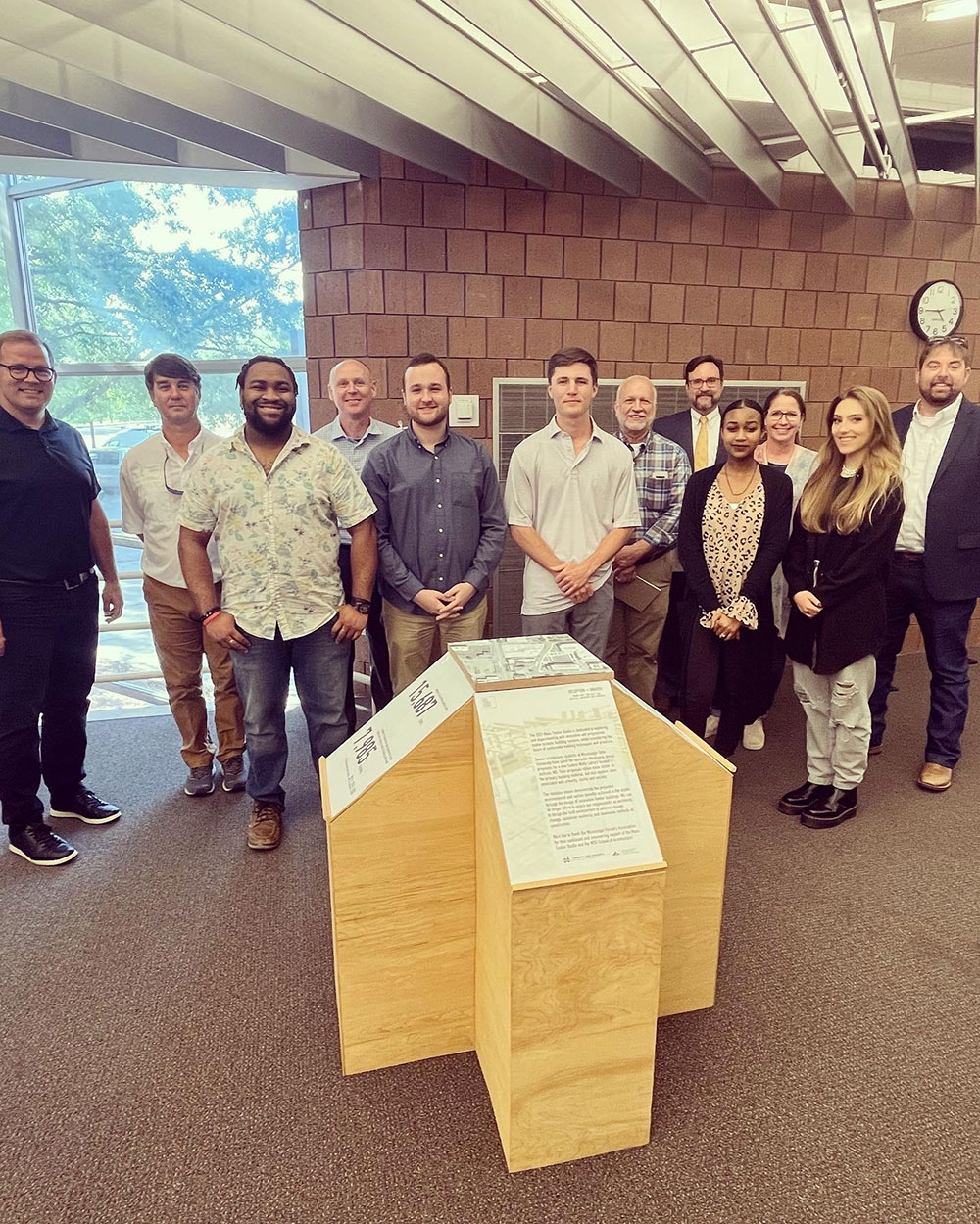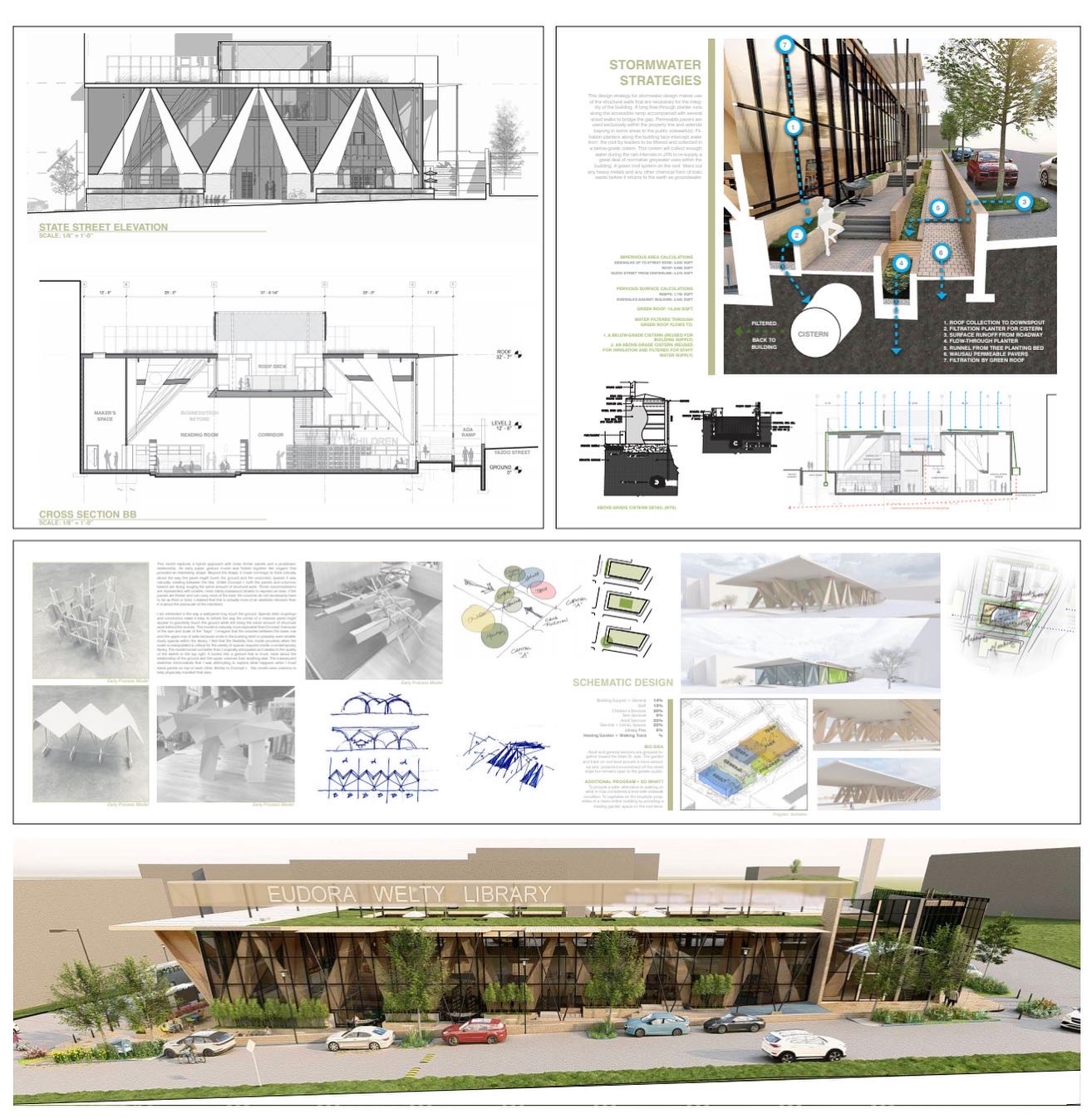 Mississippi State Associate Professor Jacob Gines and Professor Hans Herrmann's Mass Timber Studio spent the past semester working on the proposed removal and replacement of the Eudora Welty Library in downtown Jackson.
Gines said the current building wasn't originally designed to be a library and has recently gone into a lot of disrepair, with the second story being unusable.
"The building is located in a really critical place in the city," he said. "It's located just to the west of the Mississippi Civil Rights Museum, sandwiched between there and the old Municipal Library, and both of those sites have historical significance."
While working on their designs for a new building on the site, the School of Architecture professors challenged their students to not only focus on experimental, new ways of building with timber but also to think about the purpose of a library when working on their designs.
"What is a library for the 21st Century? Who does it serve? What does it do? Is it for books? Is it not for books? What kind of information is shared there? Is it a democratic space? Is it a space to serve a particular  population or diverse populations? Is it also a place of protest? A place of demonstration? A place of community gathering? Is it a place of celebrations?"
"So, it's the Mass Timber Studio," said Gines, "but we are also trying to begin to tackle these social and urban issues because of its placement in the city."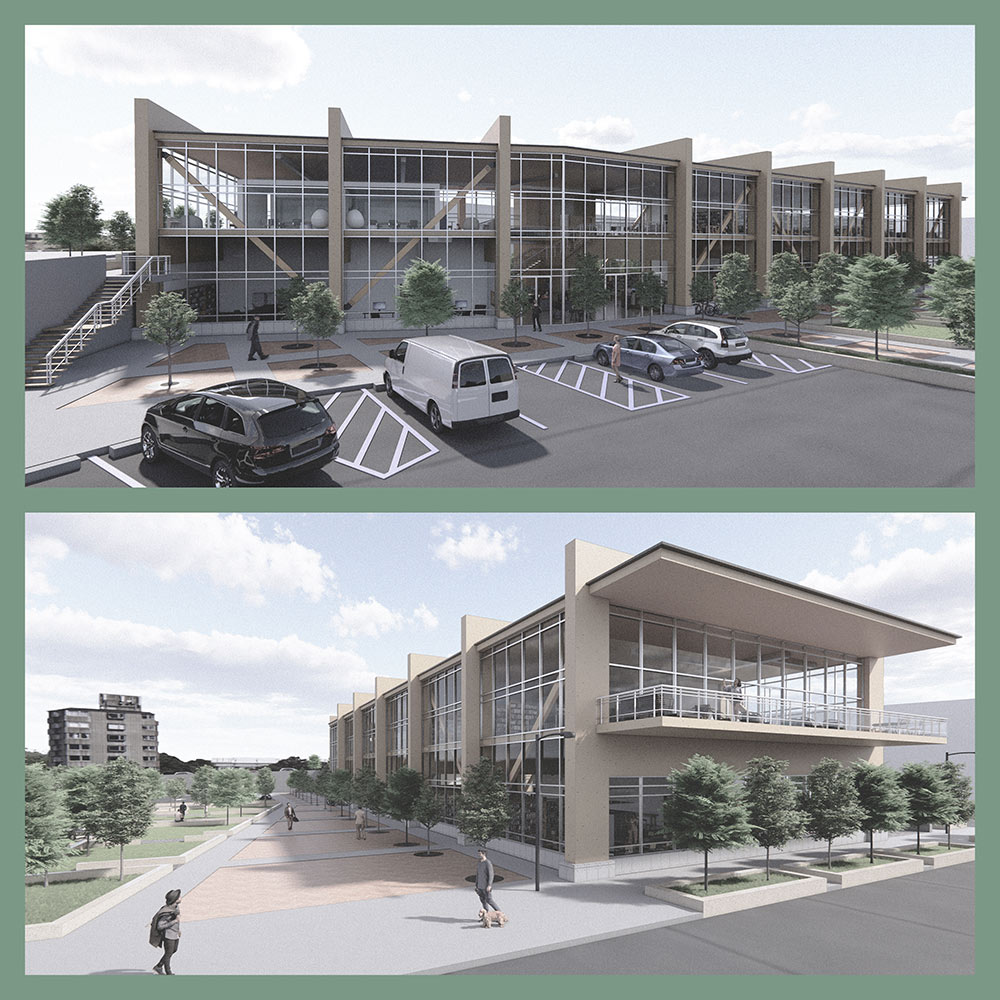 "In addition, this project also asked students to engage in social issues that are found in Jackson – water insecurity, housing insecurity, child care and more," added Director and F.L. Crane Professor Dr. Karen Cordes Spence. "It is always inspiring to see how students dive into tackling such complex problems and the projects are a wonderful reflection of hard work and creativity, finding solutions that improve our built environments."
Students visited Jackson early in the semester to gather research on the site and meet with 2015 Mississippi State School of Architecture alumnus David Lewis, who now serves the city of Jackson as Deputy Director of Cultural Services.
Gines said conversations have continued with Lewis about possibly hosting an exhibition of the students' work to showcase the potential for the future of the site.
Each year, the fourth-year capstone studio concludes with a competition sponsored by its longtime sponsor, the Mississippi Forestry Association (MFA).
"The creativity and attention to detail the students put into their mass timber projects amazes me each year," said Executive Vice-President of the Mississippi Forestry Association J. Tedrick Ratcliff Jr.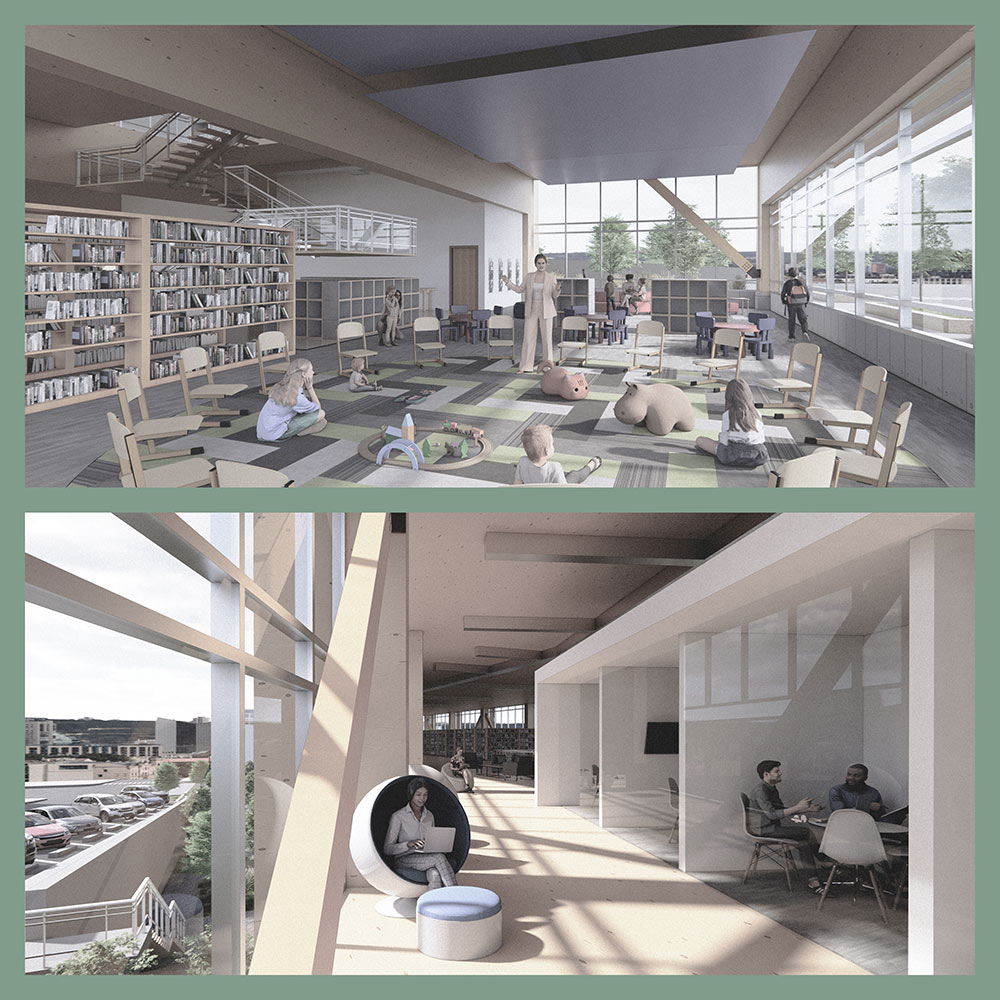 This year's recipients, chosen by MFA Executive Board Members, were:
First Place: Alysia Williams (View her project animation)
Second Place: Jacob Lindley
Third Place: Will Russell 
Honorable Mention: Terrance Blackmon, Trey Jackson, and Jessica Kiger
"MFA appreciates our partnership with the MSU School of Architecture, and we applaud their continued efforts to teach students about the design possibilities and carbon benefits of mass timber buildings," said Ratcliff. "By having the students learn and design with mass timber while still in school, we are paving the way for this generation of architects to design sustainable buildings that meet the needs of their clients both now and in the future."
"MFA has been an incredible supporter and sponsor of the studio," said Gines. "We also really appreciate and enjoy the partnership, and we look forward to doing some other things with them in the future."