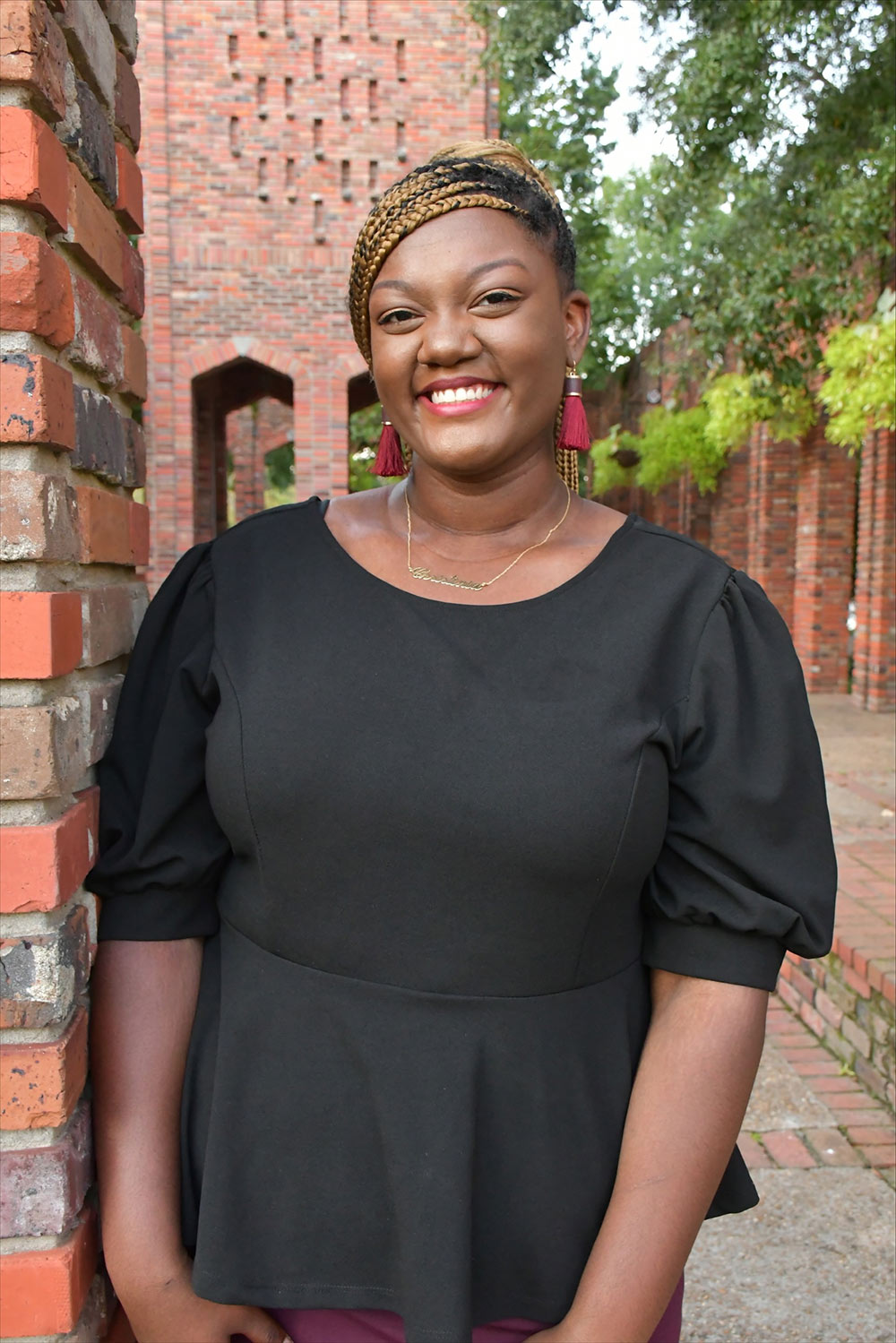 Christinia "Chrissy" N. Hoof of Birmingham, Alabama, is one of five students across the nation receiving the $2,500 Corgan Diversity Scholarship.
"As a scholarship recipient, we'll also be considered for an internship opportunity in Dallas this summer," the junior interior design major said.
Open to students in their third- or fourth-year of an undergraduate or graduate level National Architectural Accrediting Board (NAAB) program or second- or third-year of an undergraduate level Council for Interior Design Accreditation (CIDA) program, Hoof said she found the scholarship opportunity online and was reminded by a friend and classmate to apply.
The application included an essay and project submission.
"The essay was easy to write," she said. "It was about design from our perspective, and I have so many. I wrote about all the perspectives I see that I live in and use for my designs."
These included studying as a minority in a predominantly white major, in a small town in Mississippi, and as a woman.
For the project submission, Hoof chose an adult literacy center design she worked on in Anna Chaney's Studio II class, what she considered to be her strongest non-residential project.
Hoof has been involved with the Mississippi State Student Association since her freshman year and is currently serving as the group's director of programming. She also serves as assistant director of programming for MSU's New Maroon Camp. After graduation, she hopes to pursue hospitality design or corporate office design, which she is currently studying in Associate Professor Amy Crumpton's Studio IV class.
Accredited by CIDA and National Association of Schools of Art and Design (NASAD), MSU's interior design program is part of the College of Architecture, Art and Design. Its curriculum provides a broad background in interior elements, materials, sources and practical experiences. For more, visit www.caad.msstate.edu/id and on Facebook, Twitter and Instagram @CAADatMSU.