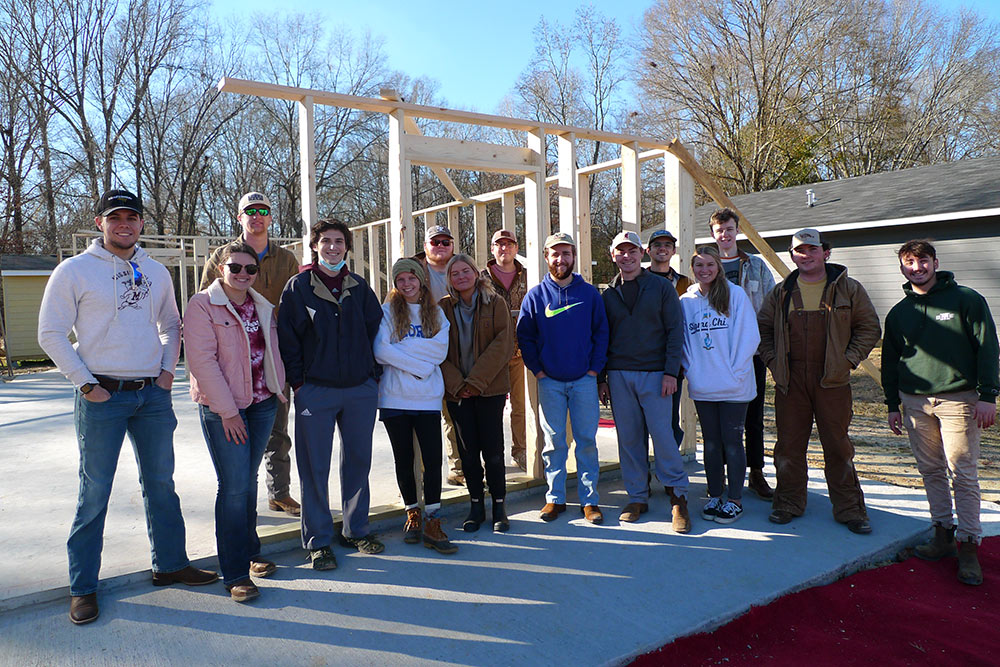 By Lauren Skelton | Mississippi State University student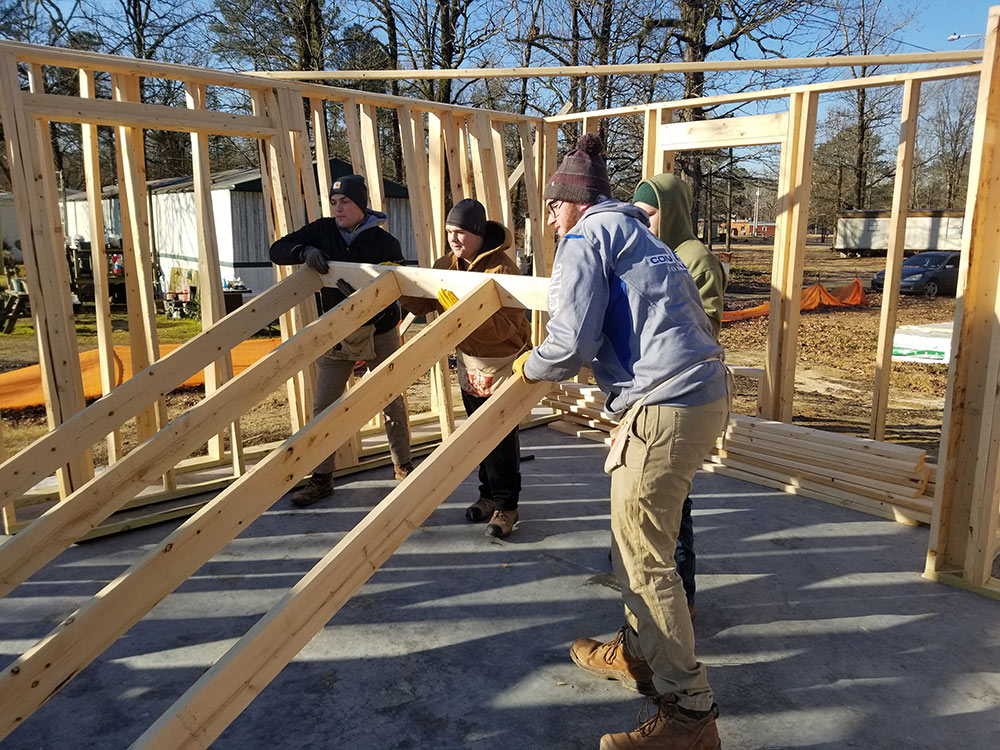 Architecture and Building Construction Science (BCS) students in this semester's Collaborative Studio have teamed up with Habitat for Humanity.
Associate Professor of architecture Alexis Gregory said this year's studio will be participating in the Association of Collegiate Schools of Architecture (ACSA) 2022 Habitat Design Competition on Climate Positive Concrete Housing.
"The students will be exploring volunteer-friendly ways to use precast concrete to create tornado resistant housing," Gregory said. "Each team will design a house in a neighborhood that will soon be developed by the Starkville Area Habitat for Humanity."
Gregory said the partnership formed when the ACSA competition was announced, and she asked her friend and Starkville's Habitat for Humanity's Construction Supervisor John Breazeale to partner with the studio.
"I approached him to ask if Habitat would be interested in being the client for the hypothetical project the students would create," said Gregory. "Luckily, John said yes, as well as the Director of the Starkville Area Habitat for Humanity, Joel Downey."
Gregory went on to explain the involvement of Habitat for Humanity in this semester's project.
"They are taking us on a class trip to the site they are developing for future houses, and we are using that as the project site for the class this semester," she said. "They will also attend student presentations to give the students feedback from the perspective of Habitat for Humanity."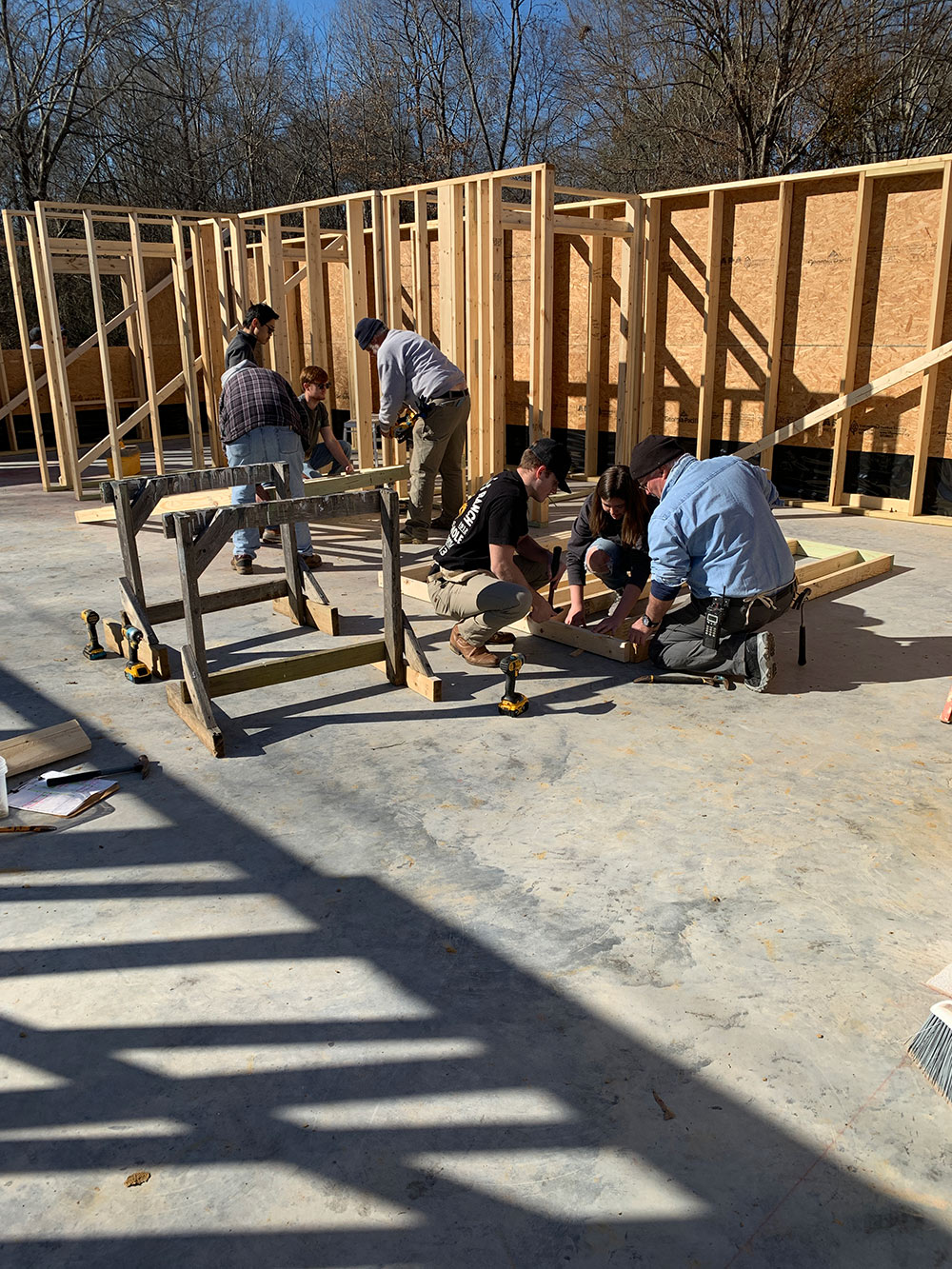 Annelise Sernich, a third-year student from Covington, Louisiana, said that this experience will focus on applying what they have learned thus far.
"It's going to be a busy semester filled with a lot of group work," Sernich said. "I like that there is a crossover between our Structures II class and studio, providing us with a very unique practical application from our education."
Students began the semester with an assignment on project delivery methods then will move on to research, schematic design, design development and will end the semester by submitting a proposal.
Sernich's assigned team is comprised of three architecture students and two building construction science students.
She said that while the semester will be busy for her, she looks forward to what is to come. 
"I'm anxious for the amount of work, but I'm excited to be collaborating with other students and working on some fun projects."
Teaching the spring 2022 Collaborative studio are:
Studio Assistant Ryan Ashford (Architecture)
Assistant Professor Mohsen Garshasby, Ph.D. (Building Construction Science)
Associate Professor Alexis Gregory (Architecture), coordinator
Instructor Briar Jones (Building Construction Science)
Professor John Poros (Architecture)