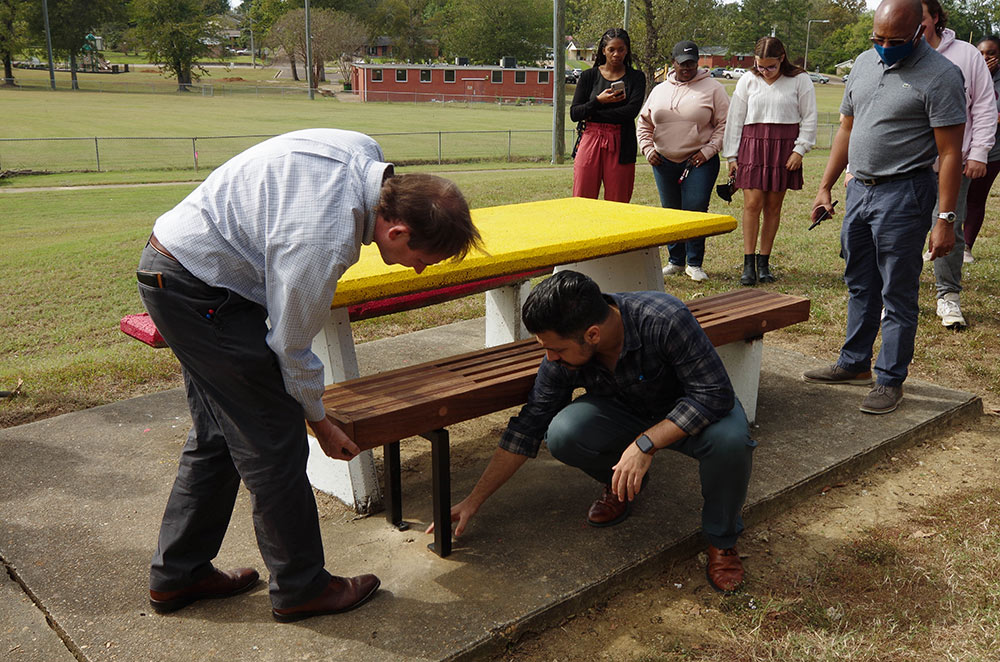 By Lauren Skelton | Mississippi State student
Building construction science (BCS) and architecture students in the Fall Collaborative Studio at Mississippi State University worked this semester to design and construct benches for the city of Starkville. 
For the past few years, this collaborative studio has partnered with the MSU Athletic Department to create benches to be used by spectators at athletic venues. This year, BCS Instructor and School of Architecture alumnus Briar Jones contacted contact Starkville Parks and Recreation about a bench project, receiving approval and $10,000 for the project.
Students were tasked with designing and building benches for various locations across Starkville, including Moncrief Park, J.L. King Park, the Travis Outlaw Center, and Patriot's Park. 
Two teams of 12 students each worked on the sites, for a total of  siteEight teams of 12 students each, with two teams working at each site.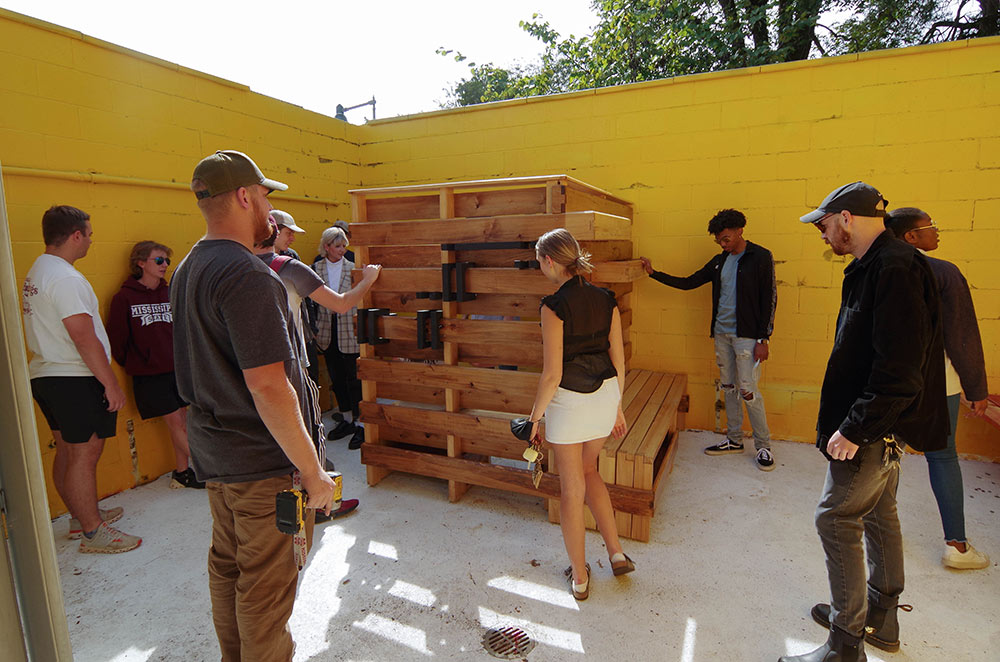 "The students were asked to replicate the real-world requirements of construction with students on each team taking on the roles of designers, general contractors and fabricators," explained Architecture Professor John Poros. "Students submitted shop drawings, construction schedules, cost estimates, safety plans, and specifications in addition to the fabrication of the benches." 
Dr. Aaron White, a professor in the School of Architecture, said students began the project by touring the sites with the Parks Department. Using their research, students worked on design proposals
"Full-scale mock-ups were produced in preparation for construction, which preceded the installation of the benches," said White. "Representatives from the Parks Department, along with the mayor, reviewed designs two points during the design and construction process and offered comment," he added. "The Parks Department seems to be very pleased with the outcome of the studio." 
Poros agreed, and said the partnership with Starkville Parks and Recreation will continue with a further set of benches to be designed and constructed next fall.