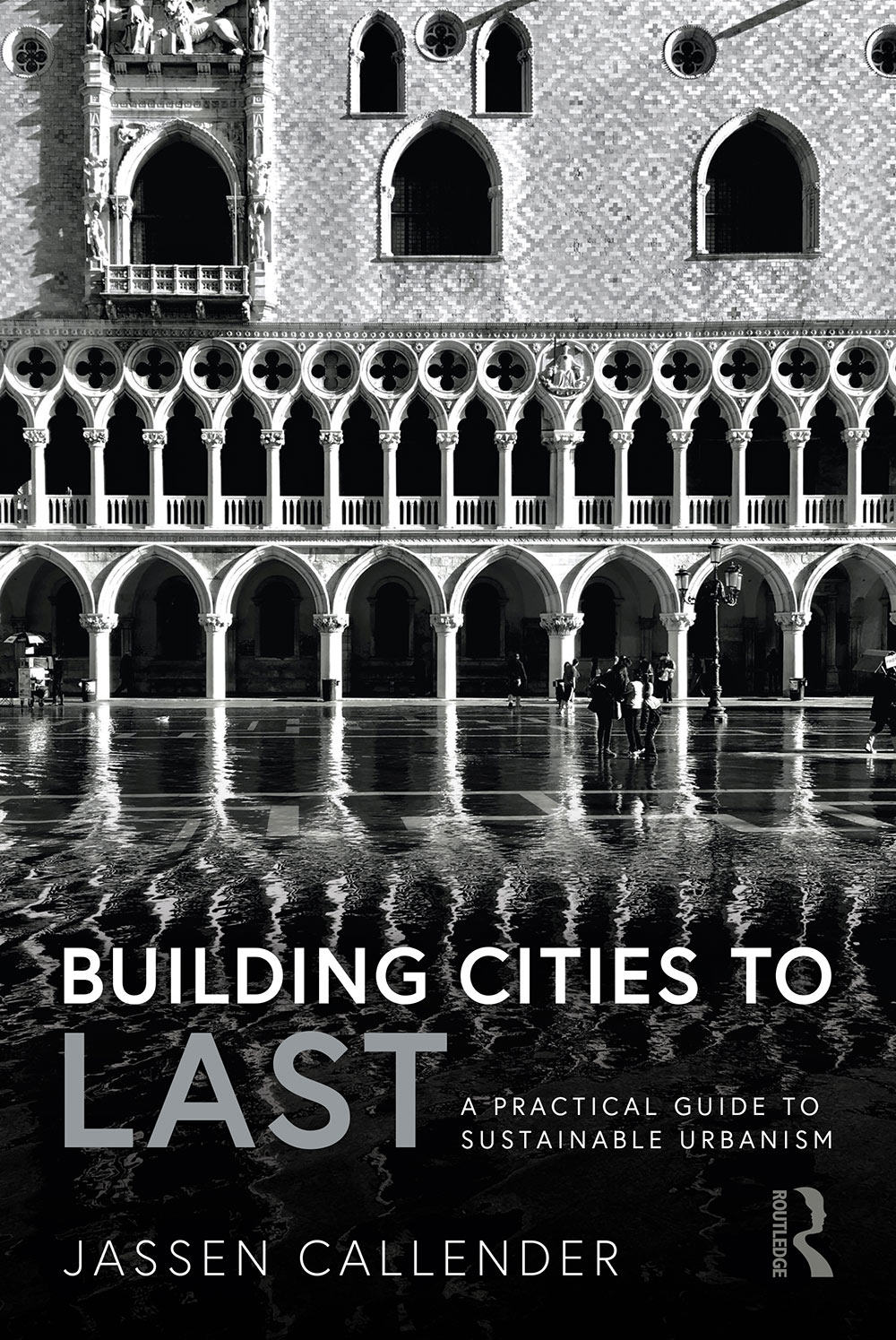 The second book written by the director of the Mississippi State University School of Architecture's Jackson Center is set to be released on December 31.
Professor and Associate Director of the School of Architecture Jassen Callender's Building Cities to LAST: A Practical Guide to Sustainable Urbanism is available now for pre-order.
Also contributing to the book were three Mississippi State University faculty members – Joan Blanton, lecturer with the School of Architecture, and Associate Professor C. Taze Fulford and Professor Cory Gallo, both with the Department of Landscape Architecture.
The publisher, Routledge, describes the book as follows: Building Cities to LAST presents the myriad issues of sustainable urbanism in a clear and concise system and supports holistic thinking about sustainable development in urban environments by providing four broad measures of urban sustainability that differ radically from other, less long-lived patterns: these are Lifecycle, Aesthetics, Scale and Technology (LAST). This framework for understanding the relationship between these four measures and the essential types of infrastructure – grouped according to the basic human needs of Food, Shelter, Mobility and Water – is laid out in a simple and easy-to-understand format. These broad measures and infrastructures address the city as a whole and as a recognizable pattern of human activity and, in turn, increase the ability of cities – and the human race – to LAST. This book will find wide readership particularly among students and young practitioners in architecture, urban planning and landscape architecture.
A 1994 MSU School of Architecture alumnus, Callender teaches advanced studios and Theory of Urban Design at the Jackson Center. He also is an occasional practitioner, painter and writer, member of the Society of Architectural Historians, regional board member of the U.S. Green Building Council, and board member of the Mississippi Chapter of the American Institute of Architects.
Callender's educational background underscores this range of interests, from undergraduate training in both architecture and philosophy to graduate work in painting, sculpture and art history leading to a Master of Fine Arts from the University of Minnesota in 2001.
These activities and his subsequent research aim at deepening understanding of how meaning is constructed and shared through the built environment. His first book, Architecture History and Theory in Reverse, also published by Routledge, was released in July 2017.