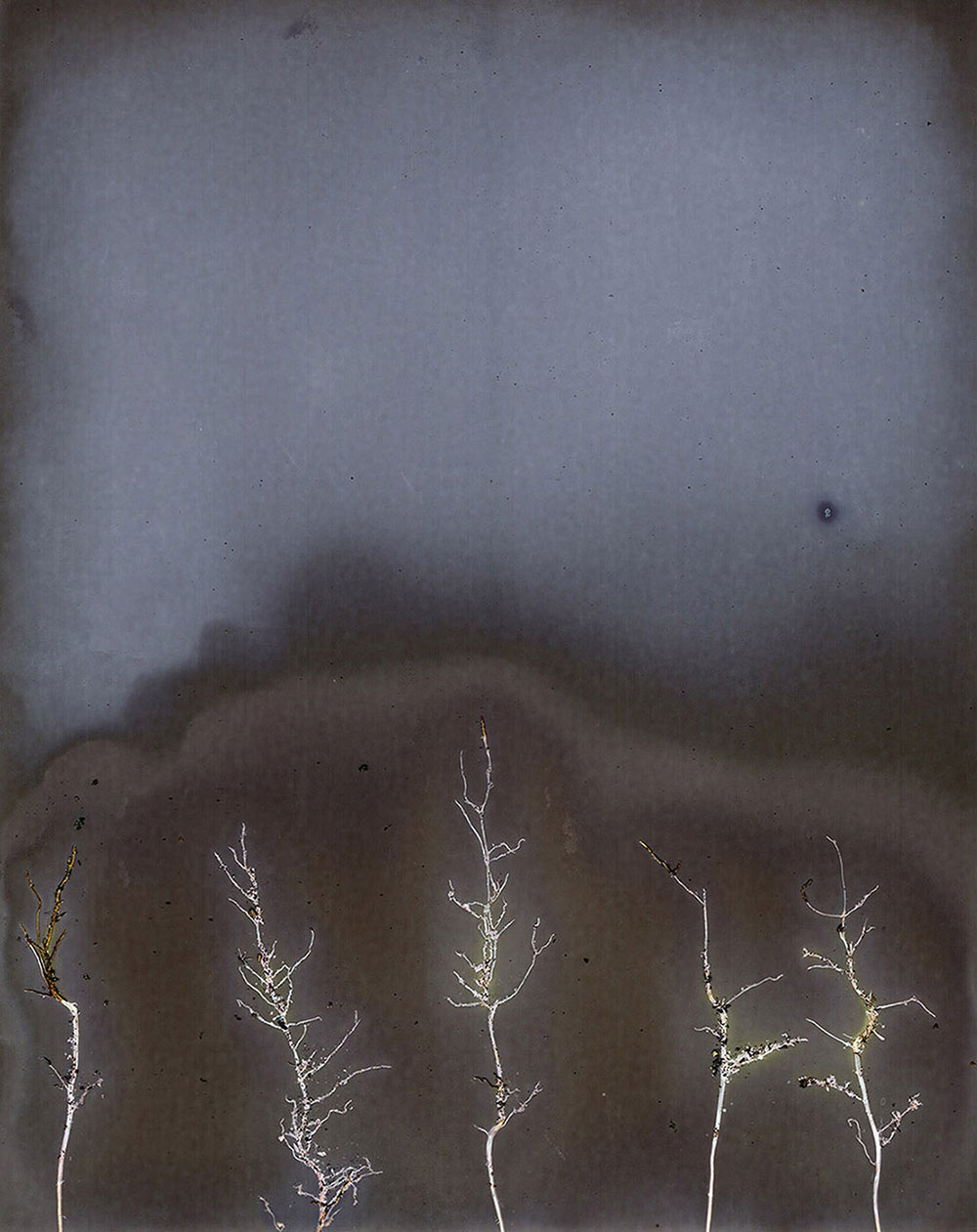 Via Marita Gootee
Mississippi State University Department of Art Professor Marita Gootee received third place in the alternative processes category for her series titled "Last Contact" in the International 16th Pollux Awards.
A total of 2,824 entries were received for all categories across the world. Juror Stephen Perloff is the founder and editor of The Photo Review, a critical journal of international scope publishing since 1976, and editor of The Photograph Collector, the leading source of information on the photography art market. 
"This is very exciting for me," said Gootee. "This is a new series that was created through the pandemic and is reflective of the struggles of our present day environment. It is a new – and thus a young project – which I hope will continue to develop."
Gootee said she was honored that Stephen Perloff selected her work as she has high respect for his publications in the field of photography.
"This is a highly competitive competition, and it is exciting to be selected, let alone receive third place for a body of work."
Gootee also had work selected for the 16th Julia Margaret Cameron Award for Women Photographers by Jurors Barbara Davidson and Elisabeth Biondi, and two of her images received Honorable Mention.
"Six Feet From Grandma" was honored in the cell phone category, and "The Edge of Life" was honored in the abstract category.
"These are very diverse images but both come out of the pandemic experience," said Gootee.
There were a total of 3,245 entries for across the world. Juror Barbara Davidson is a Pulitzer Prize and Emmy award winning photojournalist. Elisabeth Biondi was the visuals editor of The New Yorker for 15 years until she left in 2011 to work as an independent curator, writer and teacher.
The Worldwide Photography Gala Awards and Fotonostrum, The Mediterranean House of Photography, sponsor and host the 16th edition of the Pollux Awards and The Julia Margaret Cameron Award for Women Photographers.
To find out more, please visit: www.thegalaawards.com.