Via press release, Ivan Schustak | South Arts
A nonprofit regional arts organization working to enhance the public value of the arts has named ten 2021 State Fellows.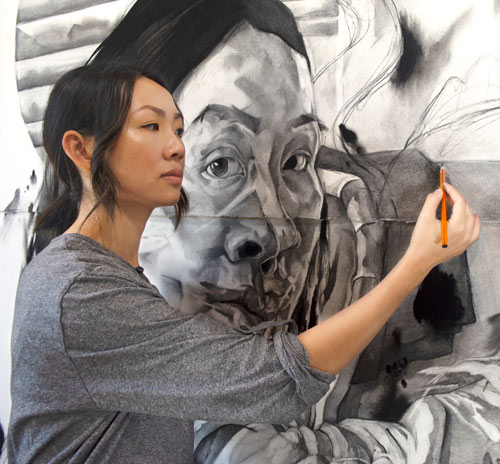 The visual artists – representing each state in South Arts' region of Alabama, Florida, Georgia, Kentucky, Louisiana, Mississippi, North Carolina, South Carolina, and Tennessee – are receiving a $5,000 award and will be included in an exhibition at the Bo Bartlett Center in Columbus, Georgia, from Aug. 20 through Dec. 20, 2021.
Mississippi State University Assistant Professor of drawing Ming Ying Hong will represent Mississippi and is now in consideration for two larger Southern Prize awards that will be announced at a virtual ceremony on June 17.
"The 2021 Southern Prize and State Fellowship recipients represent the amazing creativity of our region," explained Susie Surkamer, President and CEO of South Arts. "Although they each speak with a unique voice through their work, their combined diversity is a great showcase of what it means to be an artist living, working, creating and thriving in the South."
Launched in 2017, the Southern Prize and State Fellowships acknowledge, support, and celebrate the highest quality art being created in the South. More than 850 artists applied for consideration.
To view work by the 2021 State Fellowship recipients and register to attend the June 17, 2021 Southern Prize ceremony, visit www.southarts.org.
Hong earned a Bachelor of Fine Arts in studio art from the University of Kentucky in 2011 and a Master of Fine Arts in studio art from Washington University in 2015. She began teaching drawing at Mississippi State University in 2018 and was recently awarded a Robert Hearin Faculty Entrepreneur Fellowship. The interdisciplinary artist has exhibited throughout the United States in spaces such as the Contemporary Art Museum in St. Louis, Missouri; Mildred Lane Kemper Museum in St. Louis, Missouri; and CICA Museum in South Korea.