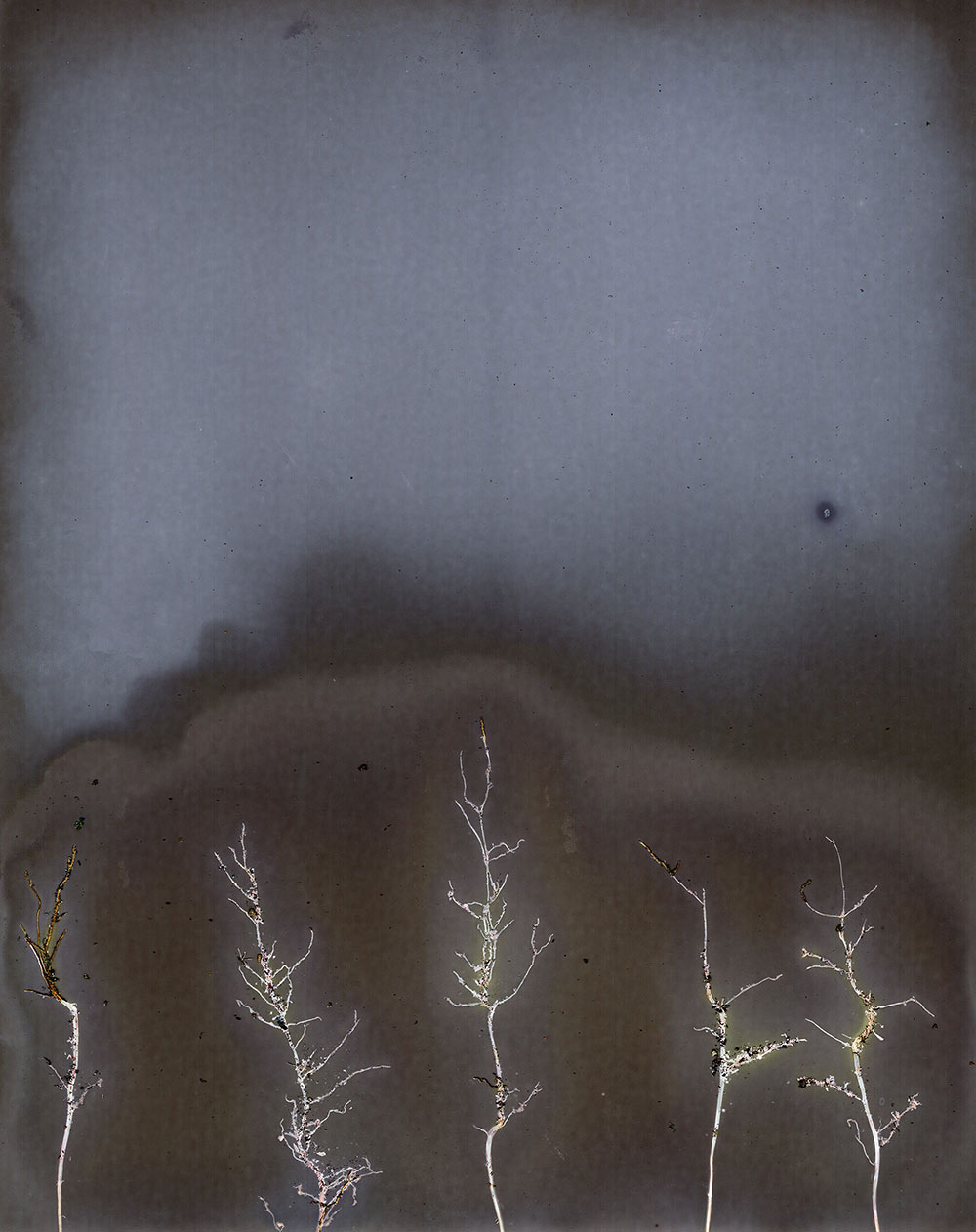 Mississippi State University Professor of Photography Marita Gootee has five images featured in Currents 2020, an exhibition at the Ogden Museum of Southern Art in New Orleans on display now through the end of January 2021. 
The images are from her most recent work, created by contacting plants to photographic paper and exposing it over several days to months in a process is called lumen. Once the exposure completes, the images are scanned and digitally enlarged for printing.
Gootee said the COVID-10 pandemic has added additional challenges to her work, including finding space.
"In fact, I have several pieces on my front porch now," said said. "I am sure the delivery folks think I am a little weird – that's okay."
Currents is an annual PhotoNOLA exhibition that highlights the diverse photographic work created by New Orleans Photo Alliance members. This showcase exhibition, featuring work by ten artists, is designed to give an overview of contemporary photographic practices and projects.