By Tracy Wyman | Gulf Coast Community Design Studio
Mississippi State University's Gulf Coast Community Design Studio, in partnership with the Gulf Coast Community Foundation is one of 12 recipients of the 2020 DASH CIC-Start Award. DASH (Data Across Sectors for Health) is a program of the Robert Wood Johnson Foundation. The project is part of the GCCDS-led Gulf Coast Healthy Communities Collaborative, and the funding has allowed for a 3-hour workshop that took place in June. An audience of over 60 learned about the connection between the built environment and health — and the social determinants of health, which are factors like housing, neighborhoods, education and workforce training that impact health and life expectancy.
Following the intensive workshop, attendees were invited to partner across sector and propose a place-based project idea for their community that would impact health. Candidate teams were then coached through a proposal development process and delivered their presentations before a 'live' Zoom audience where experts in public health, community programs and urban planning offered guidance and critique for the ideas presented. 
We are now pleased to introduce the qualifying candidate teams of the DASH CIC-Start Collab/ExCHANGE 2020 Cohort. Each team will receive $4,000 to kick start their project this month! Each project will work with GCCDS to develop a community health impact assessment specific to their project and will be meeting with funders who may be interested in following and potentially funding the projects further.
Congratulations to the DASH-CIC Start Collab/ExCHANGE 2020 Cohort!
---
TEAM 1: YOU ARE WHAT YOU EAT!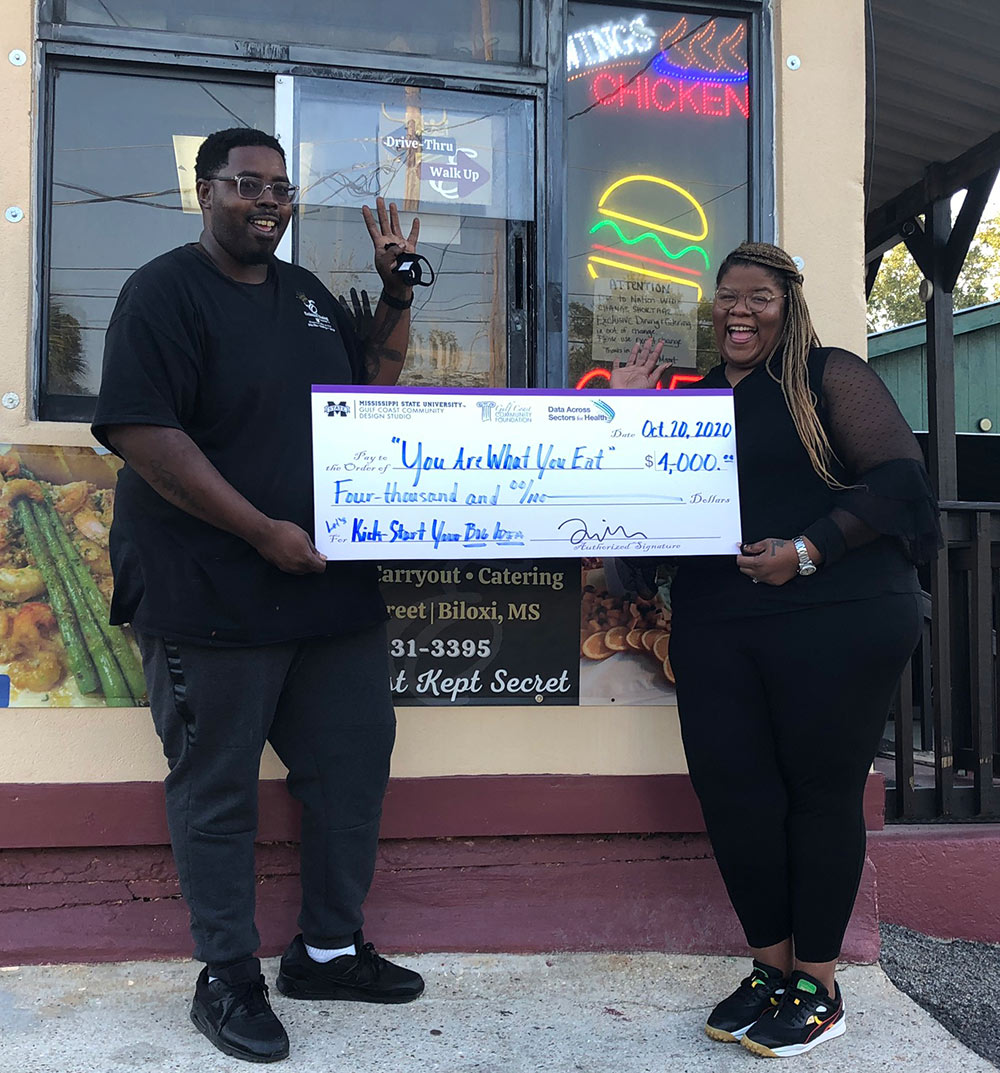 Bridging the gap for healthy eating and Black-owned entrepreneurship.
You Are What You Eat! will partner with workforce development and other community organizations to offer culinary training for youth to learn the skills needed to shop, cook and serve healthy meals in an established East Biloxi restaurant. Chef Sherman Kyse and Brandy Kyse of Exclusive Dining & Catering Co. have designed the course to integrate goal setting and entrepreneurship into the 12-week program. Participants will come away with Serve Safe Certification, and the tools to work as culinary apprentices in the restaurant industry. You Are What You Eat! aims to address generational chronic illness prevalent in Black communities by breaking the cycle of unhealthy cooking and eating.
---
TEAM 2: LET'S GO! GULF COAST APP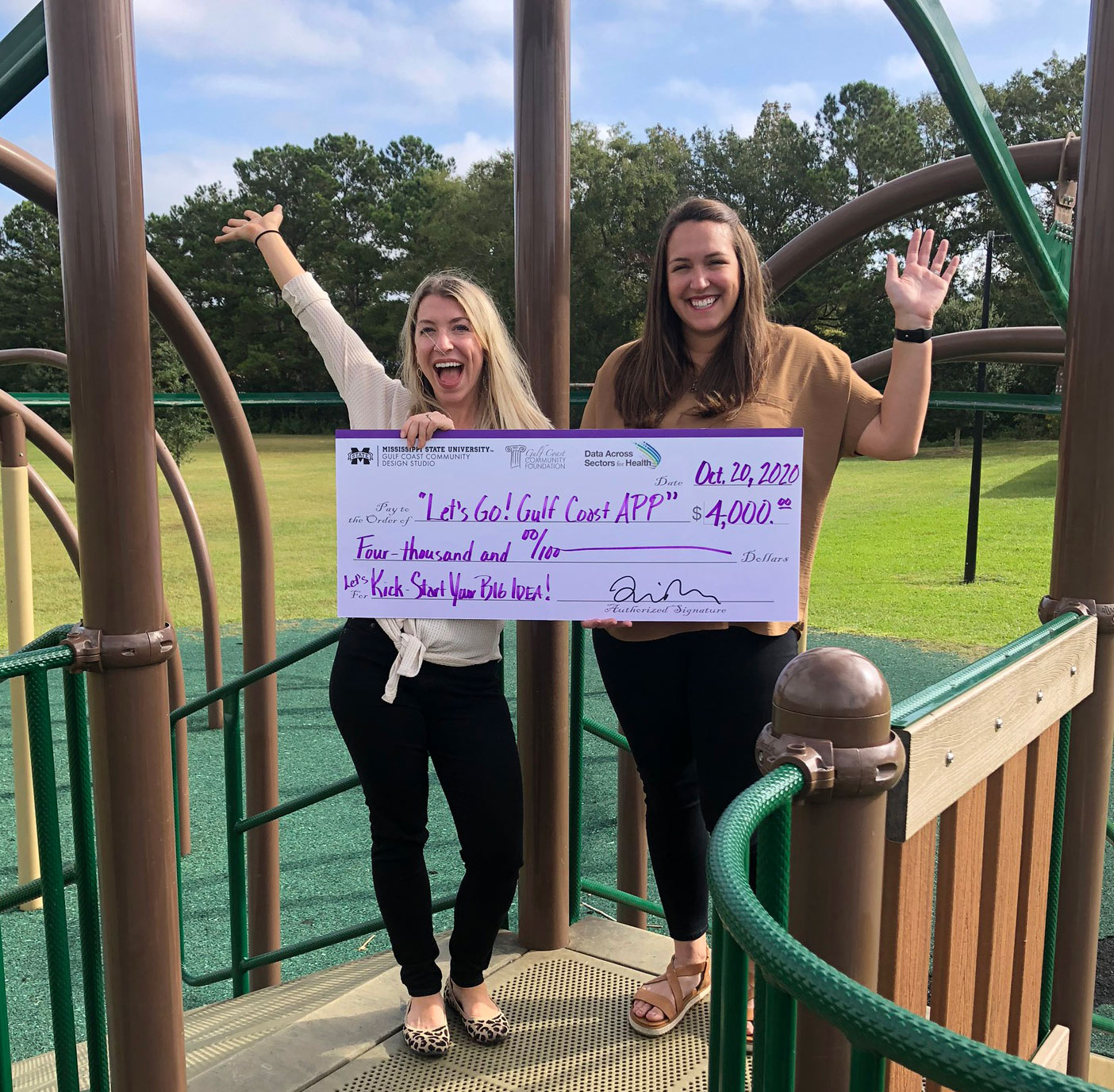 Addressing obesity by increasing awareness and access to outdoor physical activity opportunities.
The MS Gulf Coast Youth Health Coalition is partnering with Gulf Coast Cities, Counties and healthcare in a reciprocal data-sharing endeavor to create an interactive phone app that will incentivize park use through the technology of augmented reality. Users will access location and amenity information to engage in area parks and green spaces, connect with other app users, earn 'points' and offer input on the parks they visit. Cities and counties will be able to use the data collected along with park assessments conducted by the Youth Health Coalition to assess repair needs and consider the most equitable distribution of parks, trails, and outdoor recreation spaces.
---
TEAM 3: NINE MONTHS TO A HEALTHIER LIFE!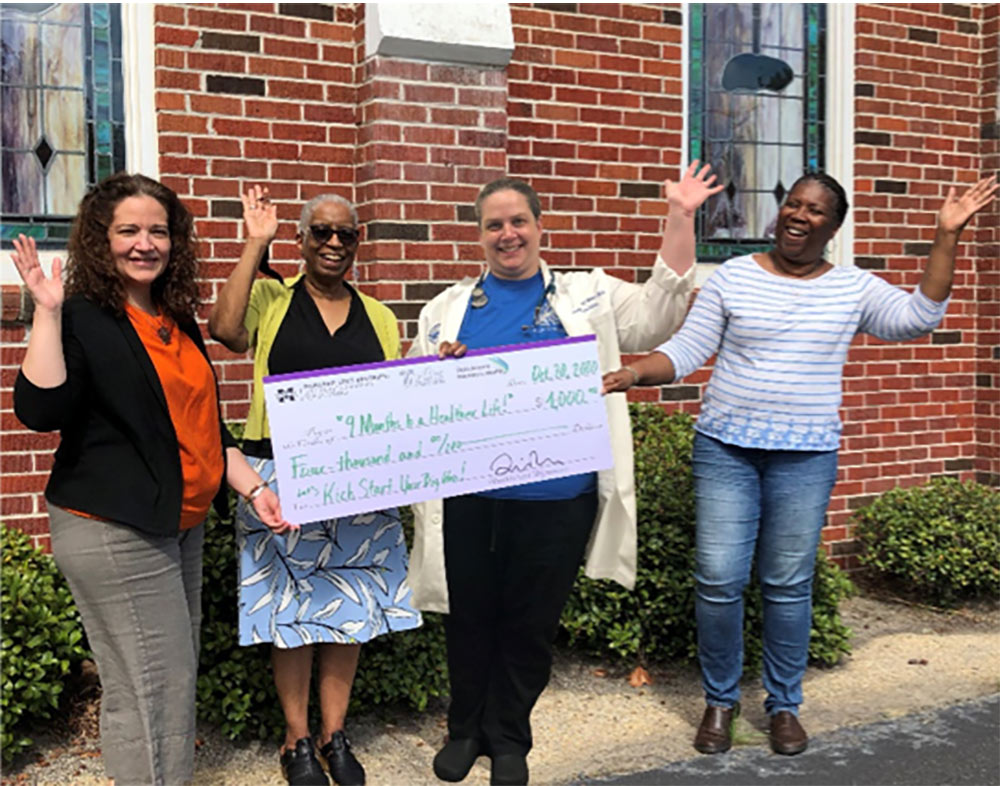 A community-supported health program designed by participants for life-long change.
Back Bay Mission, Coastal Family Health and Program Believe join for a cross-sector approach to developing a duplicatable model to address health and wellness in lower-income communities. This project utilizes peer support in a multi-cultural setting to engage participants in the work of developing a healthy lifestyle. Participants will receive a health screening before and after the program, then work together to design their own health and exercise program based on their unique capabilities and interests. Teams will be guided by experts in nutrition, healthy food prep, container gardening, and exercise.