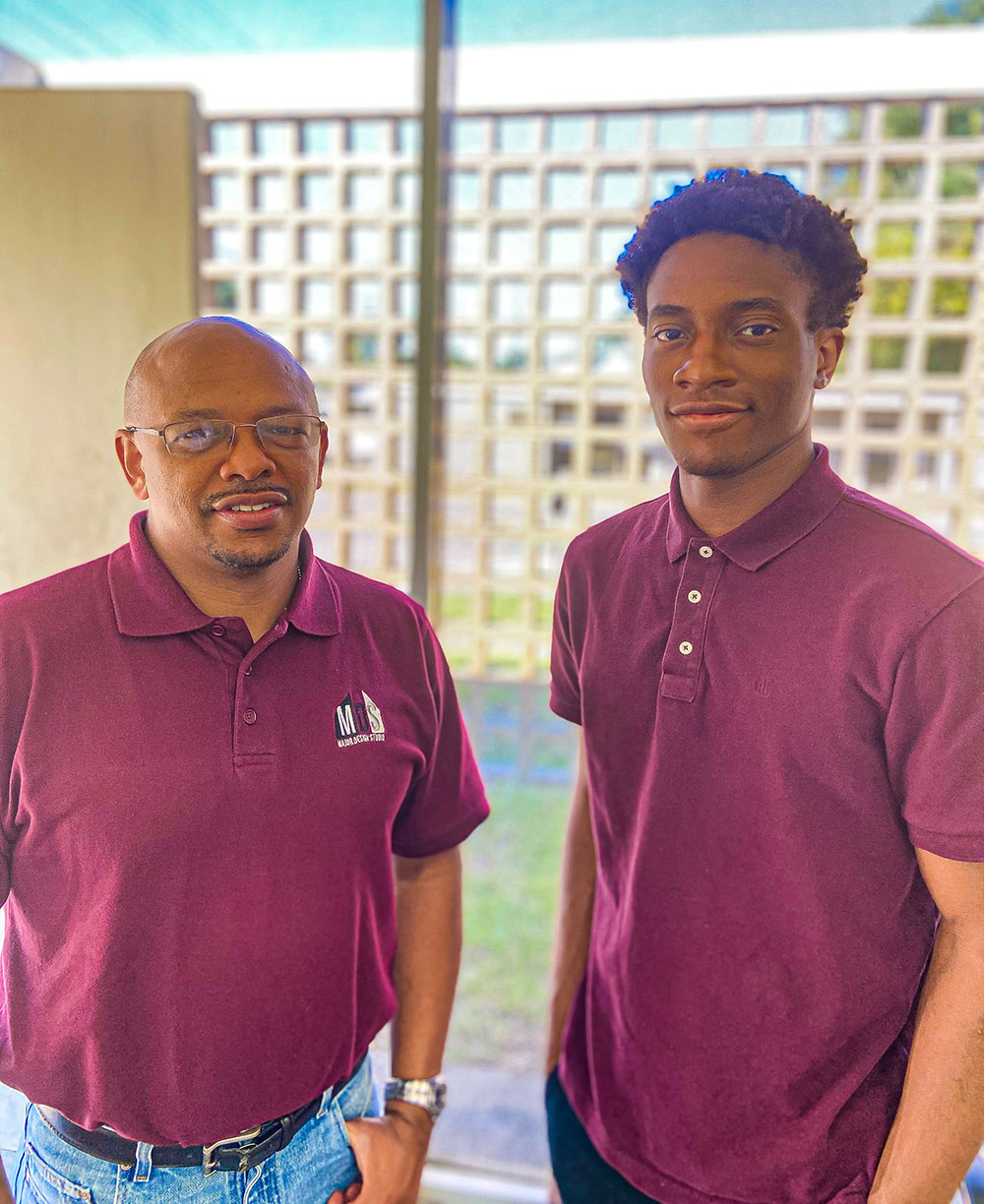 By Lauren Skelton | Mississippi State University student
In spite of the current pandemic, nine Mississippi State architecture students are currently taking part in cooperative education programs across the country.
School of Architecture Associate Professor Alexis Gregory, who serves as coordinator for the co-op/internship program, said that the number of students participating in the co-op program this year is around the usual amount, but she noted the significance of Black students being the majority in this year's group.
"People of color are underrepresented in the profession of architecture," she said. "So the fact that this many are on a co-op during a pandemic is a testament to the students to overcome issues related to race that are currently being discussed in our country, as well as a testament to the School of Architecture." ­­
Julvian Cattledge, a co-op student currently interning at Major Design Studio in Columbus, was initially worried that he would not have a spot at his internship because of effects from the pandemic.
 "I was wondering whether there would even be a need for me because I thought work may be down due to the economy. Fortunately, that was not the case. According to my co-workers, we were as busy as usual," Cattledge said.
Alex Boyd, who is currently interning at Belinda Stewart Architects PA in Eupora, said the firm is learning to cope with the effects of the pandemic.
"The main issue that we are dealing with is that many of our meetings are on Zoom now, which can sometimes be a little frustrating," Boyd said, "but we have been blessed as far as our work load, which has only increased."
Spurgeon Sanders, a fourth-year architecture student who is working at Ike Kligerman Barkley in New York, New York, has a Glass Half Full mentality about the experience.
"Being able to be in the field in the relatively early stages of this will provide a good opportunity to see the ways that architects are going to have to adapt, both professionally and societally," said Sanders.
Belinda Stewart – her firm's founding principal, a Mississippi State School of Architecture alumna and member of the school's advisory board – said she enjoys giving students the opportunity to gain beneficial work experience at her company.
"It is a wonderful way to stay connected to Mississippi State, and this is a win-win for our company," Stewart said. "We always learn as much from our co-op students as they learn from us."
Mississippi State School of Architecture students on co-ops this year include:
CLARKSVILLE, Tennessee—John D. Spraberry, Ike Kligerman Barkley in New York, New York
DULUTH, Georgia—Kenan J. Morris, Durrell Design Group in Jackson
FLORA—Spurgeon A. Sanders, Ike Kligerman Barkley in New York, New York
MERIDIAN—James "Jim" T. Campbell, Davis Purdy in Meridian, and Isaac L. Johnson, Durrell Design Group in Jackson
OLIVE BRANCH—Myles K. Jeffries, Shapiro & Company in Memphis
PRENTISS—O'Ryan D. Hooker, JH&H Architects in Flowood
STARKVILLE—Alex D. Boyd, Belinda Stewart Architects in Eupora, and Julvian L. Cattledge, Major Design Studio in Starkville