Architect, professor, and founding dean of the Mississippi State University School of Architecture William "Bill" G. McMinn (89) passed away on Aug. 21.
McMinn was named dean in the summer of 1974 when the school was officially organized.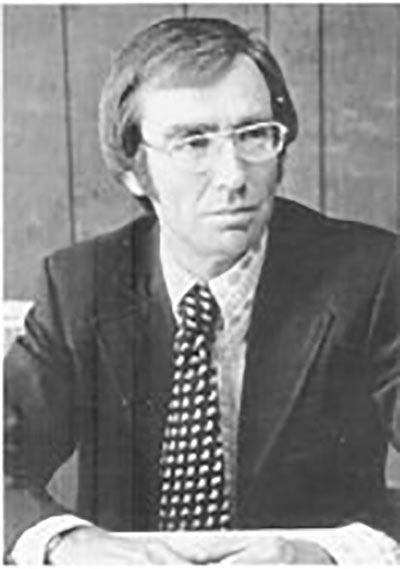 "Bill was the right person to start a program in Mississippi," said longtime school supporter, early faculty member and founder of the school's advisory board Robert V. M. Harrison. "He was a people person and brought in the right people. He had the knack to communicate with everyone. Architects, accreditation teams and legislators respected him. He got a full accreditation for the school at the earliest possible date, which is miraculous. A miracle worker."
Building on McMinn's strong foundation, Jim Barker became the school's second dean in 1984 when McMinn left to serve as dean at Cornell University's College of Architecture, Art and Planning.
"From the first year of the School of Architecture's existence, Bill McMinn understood that he had the opportunity and responsibility to shape the DNA of the School," said Barker. "There could not have been a finer person for the job. His energy, insight and courage were inspiring to all of the faculty and students in the beginning and are still evident everywhere in the School of Architecture today."
Throughout his almost 50 year career, McMinn taught architecture at seven universities, including Texas Tech, Clemson, Auburn, Louisiana State, Cornell, and Florida International University, in addition to Mississippi State.
"I join so many colleagues across the field of architectural education in expressing our deep sorrow over the loss of William McMinn," said John McRae, who served as the school's third dean from 1987 until 2001. "Bill, a fellow of the AIA, led the way in providing vision for significant advancement in architectural education through his leadership at multiple universities as well as the national level. I was fortunate to know Bill for many decades and was greatly impacted by both his leadership and his friendship. He was always so supportive of his colleagues, and he will be greatly missed. My heart and prayers go out, along with others, to his wife, Joan, and all the family with his passing."
Additional comments:
"I am exceedingly grateful for the legacy of our first dean. Bill touched so many lives through his leadership and set the stage for our college's achievements over the last four decades."
– Angi Elsea Bourgeois, dean of the MSU College of Architecture, Art and Design
"I came to MSU too late to know Bill McMinn personally. Nevertheless, when I arrived as a student in 1987, McMinn's presence loomed large. Faculty, staff and alumni told stories of the lengths to which he went to build this program into a school with a national presence. My favorite stories, perhaps apocryphal, but ones I've heard repeated by many alums, involve his willingness to play prominent architects off one another to convince them to visit MSU despite our lack of funds at the time. These usually took the form of him calling one architect and saying, 'Peter, Michael [Graves] is planning to come to Starkville;' then hanging up and calling Graves, 'Michael, Peter [Eisenman] is coming to Starkville – you should, too.' True or not, some of the most important architects of the '70s and '80s made multi-day and sometimes week-long pilgrimages here, including Robert Venturi and Stanley Tigerman. This attention made the School of Architecture a special place on the national stage. Almost all of our success in subsequent years remains secure atop the foundation Bill McMinn built."
– Jassen Callender, alumnus (1994) and interim director
"He put together our first facility from which I think there have been at least four deans and presidents of universities. I was the recipient of their leadership of our program, of course. Bill was instrumental in working with the first accreditation team along with Jim Barker to get our program accredited when I was a fifth-year student. Yes, Bill convinced the 'new wave of European architects' to come to MSU, including Rem Koolhass when I was in third-year. Wow. That was great – Charles Moore, Stanley Tigerman, and many postmodernists from that time and later Robert Stern. Many of those were part of the many 'vertical studios' we had."
– Richard McNeel, alumnus (1979) and chair of the school's advisory board