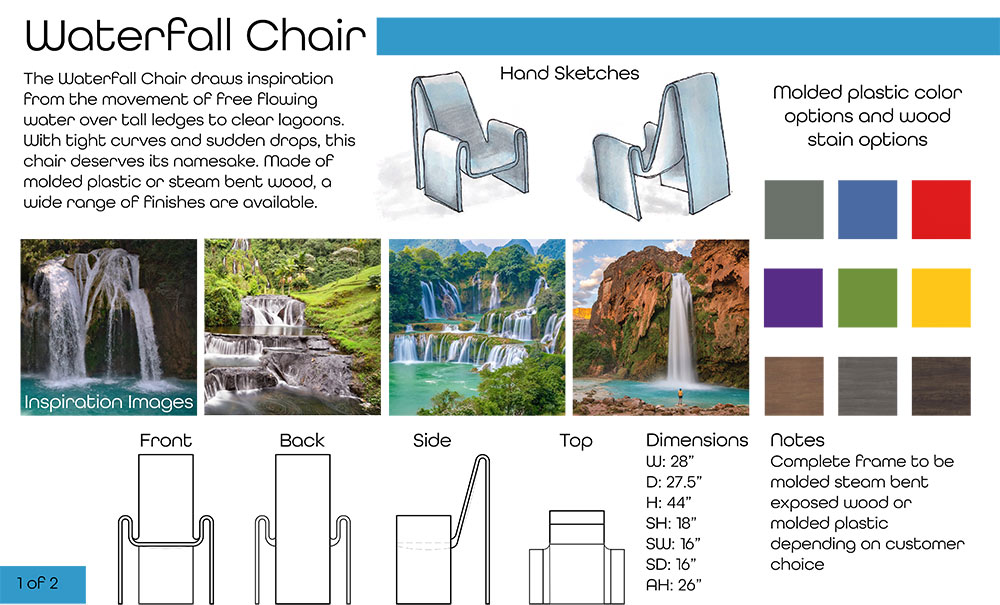 A Mississippi State University senior interior design major recently received a national furniture design scholarship.
Cary B. Reynolds of Amory has received the Philadelphia Scholarship for Furniture Design for $2,500 – one of nine scholarships offered by the International Furniture Design Association (IFDA) this year. His classmate, Molly Taylor, was also a scholarship recipient.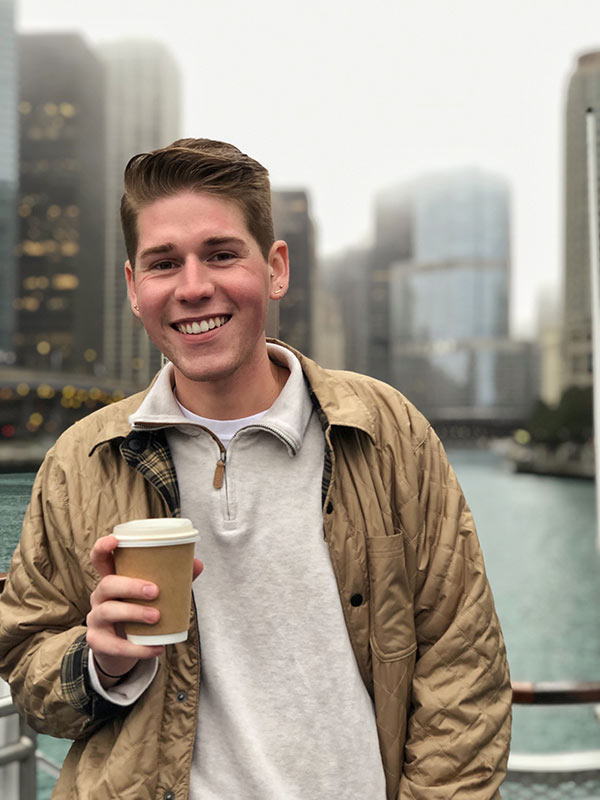 The project he submitted for the scholarship, "Waterfall Chair," was completed in instructor Anna Chaney's class.
Reynolds said he drew inspiration from mid-century modern designs of the 1950s.
"Designers like Eero Saarinen created furniture that truly defined the time period," he said. "Like many others, I look to his work for inspiration. I wanted my chair to incorporate the slopes, waves and dips found throughout patterns typically found in the '50s. Those patterns – paired with the similar shapes and movement in the image of the waterfall – completed my inspiration and led to my final design concept."
The scholarship is supported by the IFDA Carolinas Chapter. It is open to currently enrolled post-secondary students whose emphasis is on residential furniture design.
After graduation, Reynolds plans to work as a commercial interior designer and is interested in learning more about the product design field.
"I found this aspect of design very exciting throughout the furniture design course and while developing my chair concept," Reynolds said. "I plan to put all scholarship funds towards the remainder of my education as I finish out my senior year at Mississippi State University."