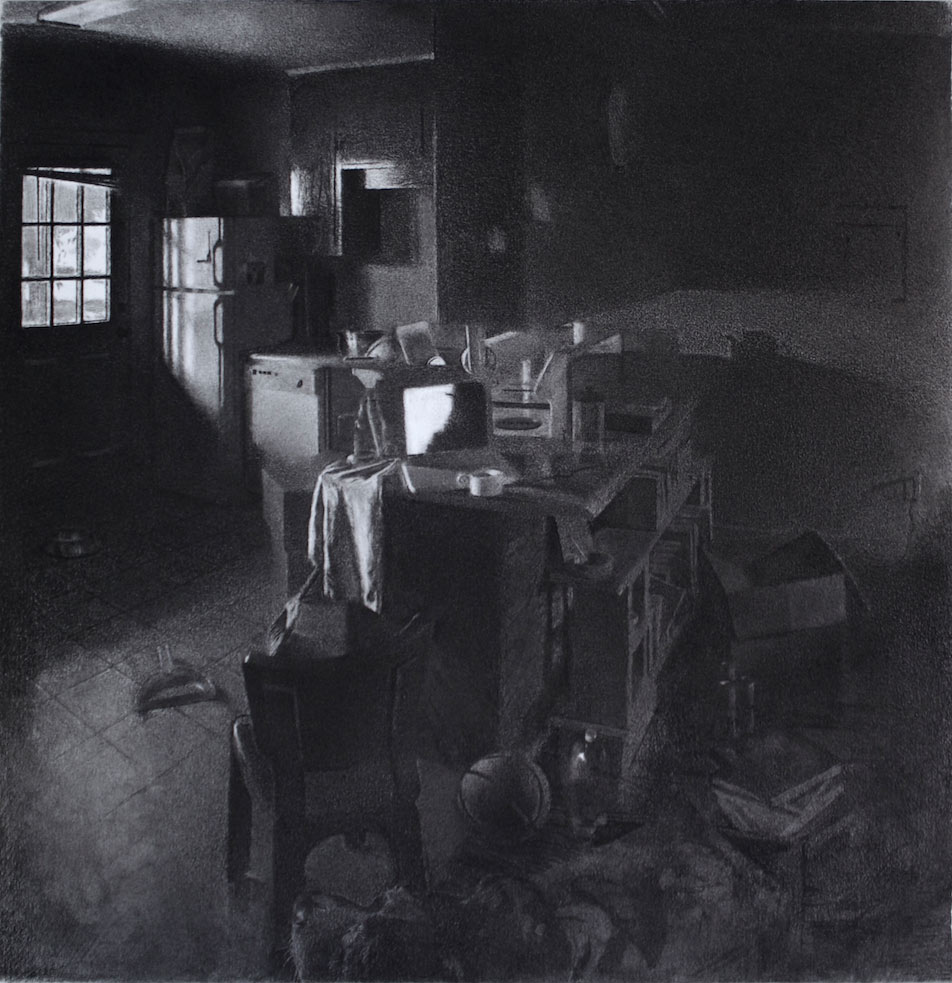 Jordan Kornreich, a lecturer in the Department of Art at Mississippi State University, won best of show in the 109th Annual Connecticut Academy of Fine Arts (CAFA).
Due to the pandemic, this year's show was pushed back to July 8 through Sept. 5 and changed to an online format. 
Kornreich's charcoal on paper piece, "Moving (Again)" represents change.
"My current body of work explores the concept of moving," said Kornreich. "Unbeknown to the viewer is whether or not occupants of these interior spaces are packing or unpacking; coming or going.  Everyone has that unpacked box of books collecting dust on the top shelf of our bedroom closet. Will it ever reach its destination; will it ever be unpacked?"
Artists from 28 states and Canada submitted over 640 works, 160 of which were accepted into CAFA 2020 by juror Greg Bowerman.
"We congratulate Jordan on receiving Best of Show in the CAFA 2020," said Director of the Department of Art Critz Campbell. "The award speaks to the national caliber of our faculty and the knowledge they bring to our students.'
Kornreich received his Bachelor of Fine Arts in painting from the Maryland Institute College of Art in 2012 and a Master of Fine Arts in fine arts from Indiana University Bloomington in 2016. He will teach Drawing I, Design I and Design II courses at Mississippi State this fall.
The Connecticut Academy of Fine Arts was established in 1910 by a group of Connecticut artists with a goal of promoting local artists' work. They established an annual juried exhibition featuring work of the highest standards of artistic excellence.
View the full list of award recipients.