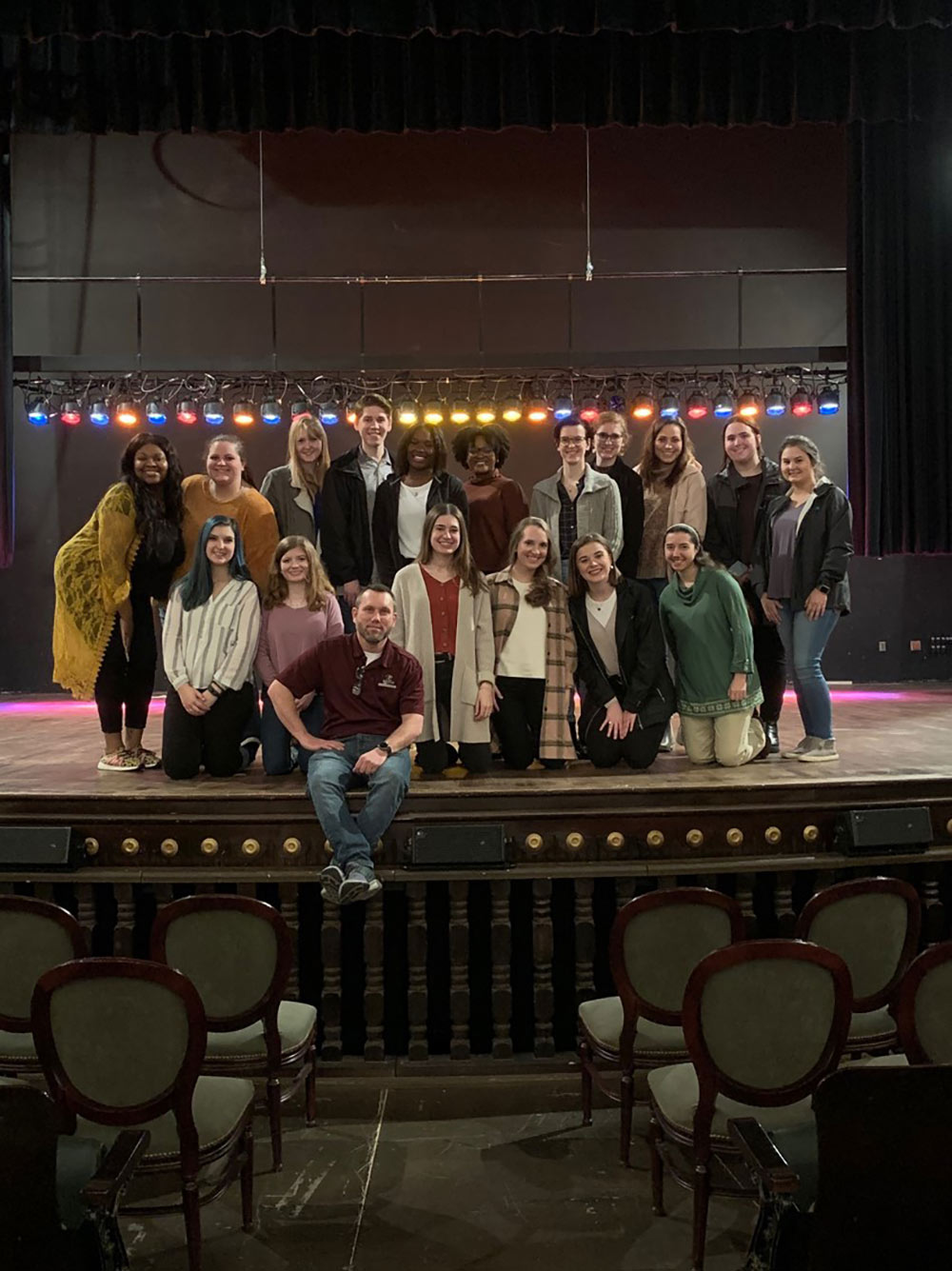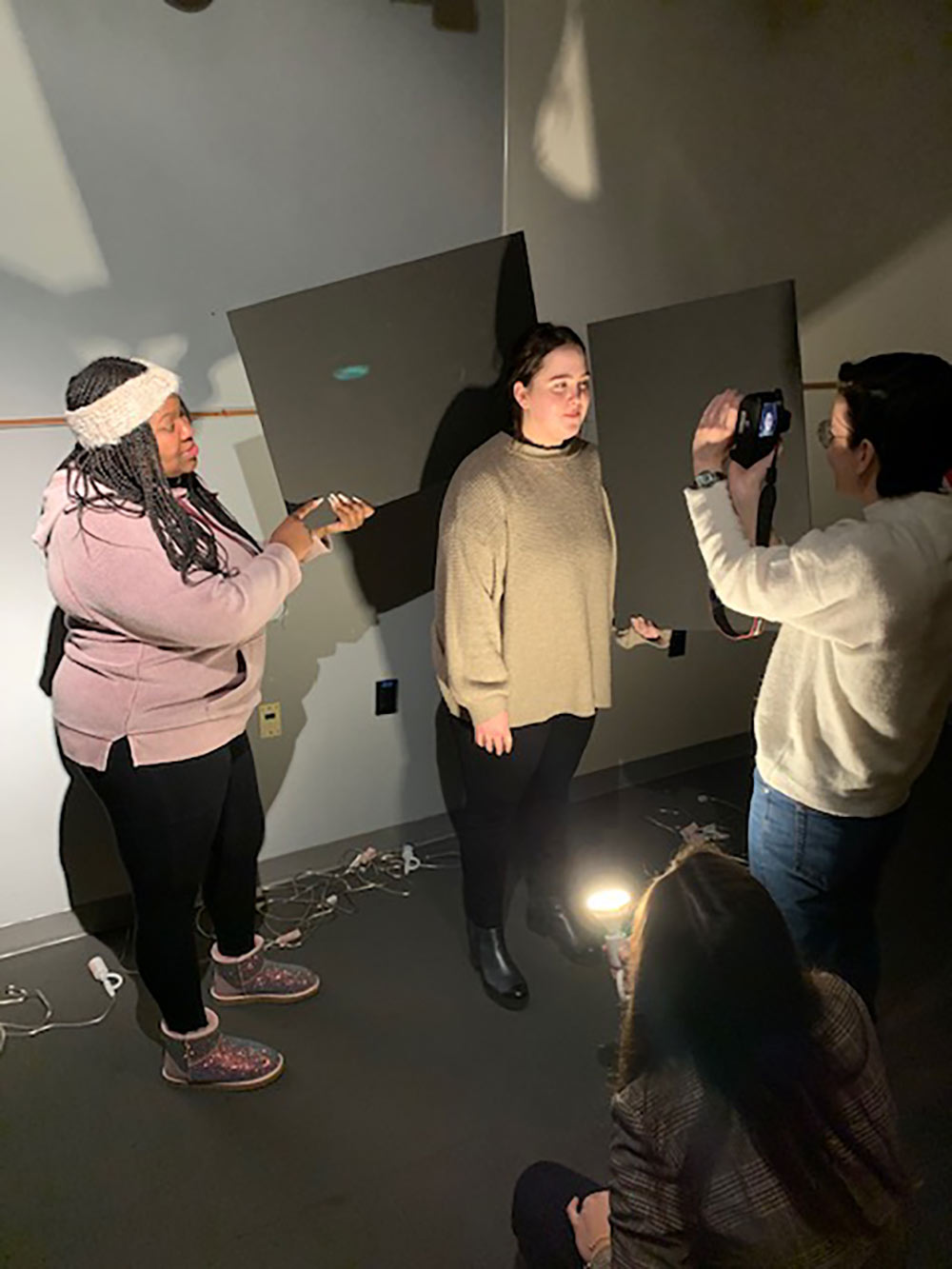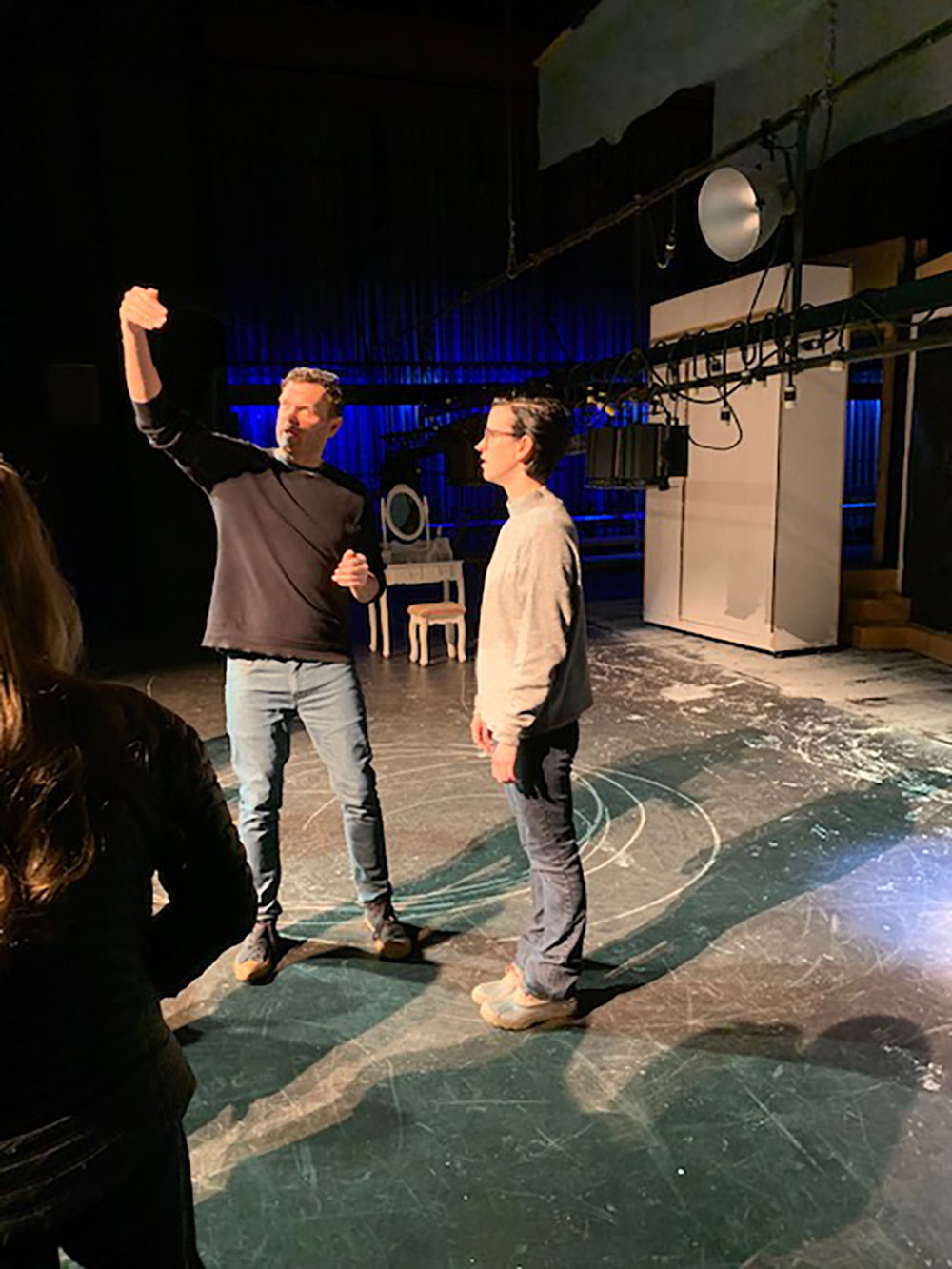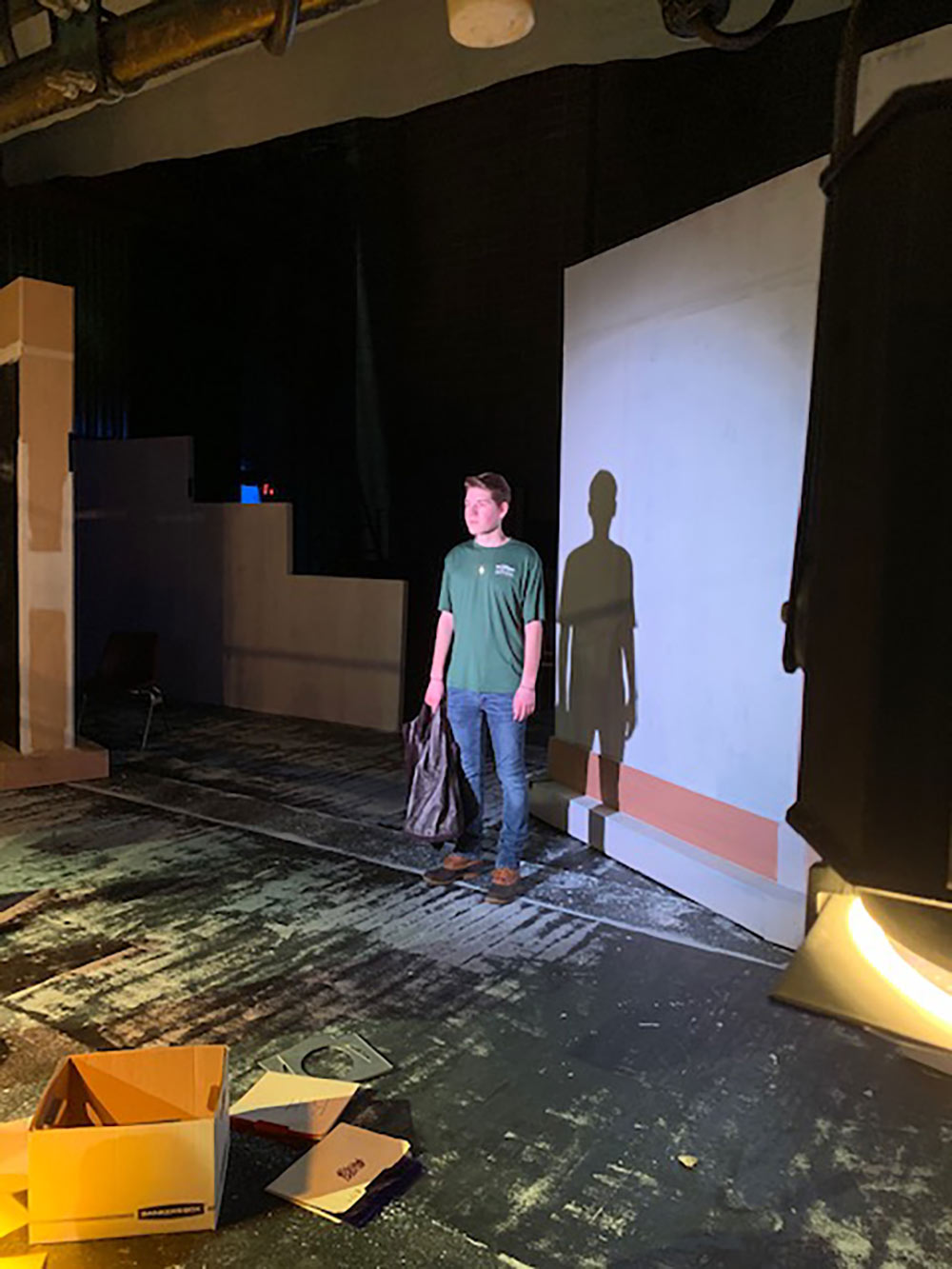 The Mississippi State University Interior Design Program offered a new course, Lessons from the Theatre: Architectural Lighting Design, for the spring 2020 semester. 
The course, funded by a grant from the Nuckolls Fund for Lighting Education, was taught by Assistant Professor Robin Carroll.
"The course addressed how theatre lighting techniques can be implemented into lighting architectural spaces," said Carroll who added that there was a large interest in the course's first offering with 18 students from the architecture, interior design and theatre programs.
"The artistic and practical aspects of stage lighting for theatre can transform and enrich the lighting design process," said Carroll. "Theatre lighting designs incorporates specific dramatic representation for each change in scenery, effect, and imitation in an effort to create the impact necessary for each scene." 
Cody Stockstill, MFA Coordinator of the Theatre Program, provided weekly workshops in the theatre, and assignments centered on these workshops.
"The strength of the class was the value of hands-on learning for the students," said Carroll
A few of the topics and demonstrations covered throughout the spring semester:
Terminology and Theory
Objective: An introduction to basic terminology and the theoretical approach to lighting design for theatrical applications.
Instruments and Angles
Objective: To understand the properties of light through angle, intensity and distribution.
Drafting & Light Plots
Objective: Formation of a light plot and reading a light plot.
The students had the opportunity to go to Mississippi State University Riley Center in Meridian to work on the lighting plot for the Lyle Lovett Concert.
Color Theory
Objective: Demonstration on the uses of color and color mixing in lighting design for theatre and architectural lighting design.