A Mississippi State University research center is reaching out and providing resources to help small towns respond to the unprecedented challenges brought on by the COVID-19 pandemic.
The Fred Carl Jr. Small Town Center is announcing its new website with a special COVID-19 resource page specifically to help small communities.
View the Small Town Center's new website.
View the Small Town Center's COVID-19 resources.
"Rural communities are often the most vulnerable to challenges," said Fred Carl Jr. Small Town Center Director Leah Kemp. "Often, what works in a large-scale city is not applicable to a smaller community. Yet, small towns have the advantage of being more nimble and responsive to crisis due to less regulation and more opportunity to creatively problem solve."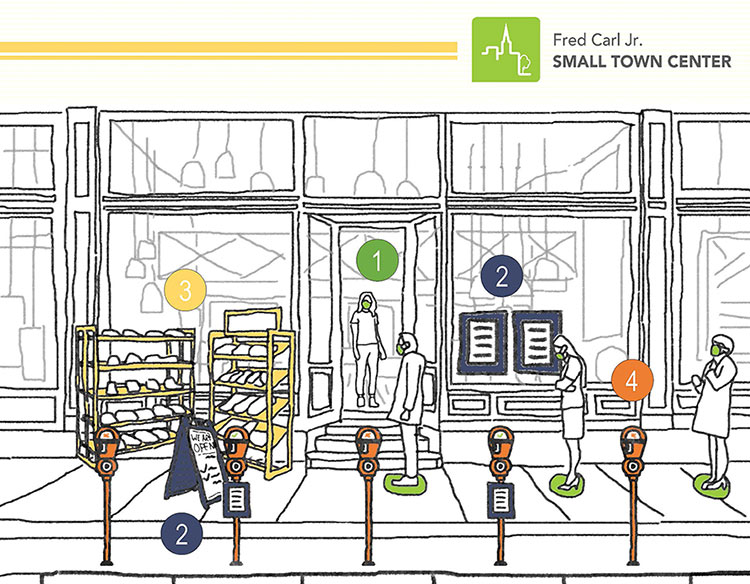 Kemp said the center has put together several resources to help small towns adapt and plan for new and constantly changing realities to keep their economies alive. These resources include toolkits for business owners to safely welcome customers while promoting brand identity, find simple ways for restaurants to adapt, offer options for helping aging and youth populations, and create family-friendly activities that can positively impact their communities.
"We want to help smaller communities think about not just how can they can survive, but use this crisis as an opportunity to become more resilient on many levels," Kemp said.
Founded in 1979 as the university's community design outreach program housed in the College of Architecture, Art and Design, the Fred Carl Jr. Small Town Center provides planning and design services across Mississippi. Recently celebrating its 40th anniversary, the center was endowed in 2004 by major benefactor Fred E. Carl Jr. of Greenwood, who attended MSU as an architecture major and was a 2009 selection for an honorary Doctor of Science.
For more information, visit www.smalltowncenter.msstate.edu and follow on Facebook, Twitter and Instagram @smalltowncenter.
MSU is Mississippi's leading university, available online at www.msstate.edu.