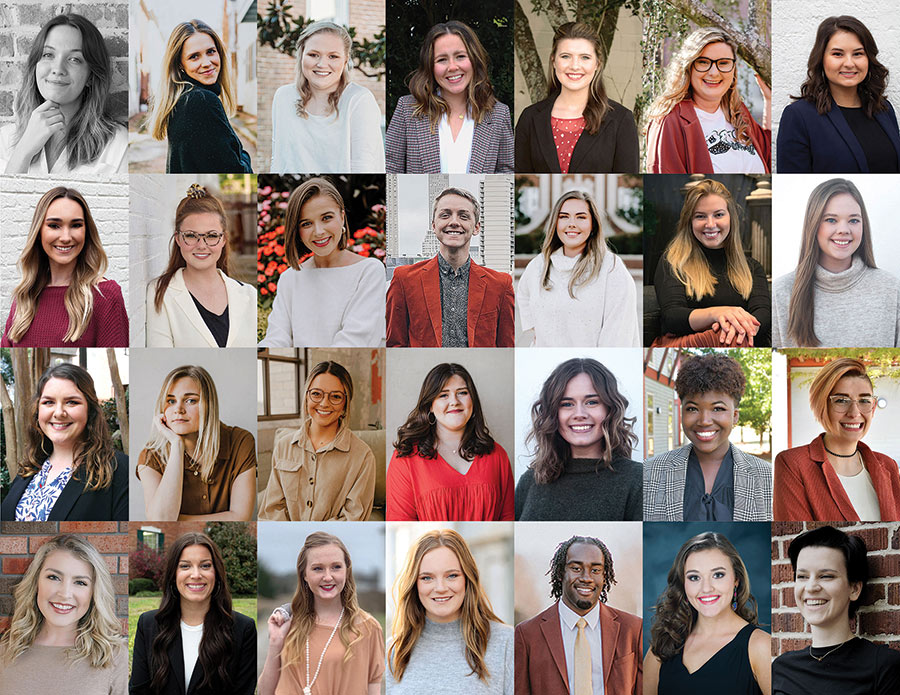 In light of the COVID-19 pandemic, Mississippi State's interior design program is virtually presenting its 26th annual Student Exhibition to showcase the talents of its graduating seniors.
Featuring boards and portfolios of the students' work in all studios, this year's exhibition can be viewed online at www.caad.msstate.edu/exhibitions/2020/26th-annual-interior-design-senior-exhibit. The exhibition includes a separate page showcasing each student's work, as well as a page with headshots honoring the class.
The program plans to host a campus exhibition next fall.
Interior design student exhibitors include (by hometown):
ABERDEEN—Megan M. Henry
ALABASTER, Alabama—Kyra A. Flowers
ARLINGTON, Tennessee—Kennedy P. Martin
BELDEN— Emily "Caroline" Harris
BIRMINGHAM, Alabama—Margaret L. Morse and Emily A. Purner
BRENTWOOD, Tennessee—Haley Lawrence Huff
COPPELL, Texas—Natalie R. Allen
CORINTH—Katie D. Vandiver
COTTONDALE, Alabama—Ashley K. Wyatt
FLORA—Cassidy H. Jones
FLOWOOD—Allie O. Ketchings
GAUTIER—Darby M. Myers
GREENWOOD—Machaela B. McDonald
GRENADA—Melissa L. Sones
GULFPORT—Natalie L. Wilson
HATTIESBURG—William "Houston" McMahon
LOUISVILLE—Chelsea Smith Sisson
MACON, Georgia—Hayden S. Hunt
MOSS POINT—Willie A. Griffin
OCEAN SPRINGS—Savannah L. Crew
RIDGELAND—Sydney B. Boteler
SIKESTON, Missouri—Ashley N. Ensor
SOUTHAVEN—Onjelica L. Harris
STEENS—Ryann N. Cook
VAIDEN—Ashtyn R. Carpenter
VICKSBURG—Olivia Tess Frazier
WINONA—Virginia L. Dance
Accredited by the Council for Interior Design Accreditation and National Association of Schools of Art and Design, MSU's interior design program is part of the College of Architecture, Art and Design. Its curriculum provides a broad background in interior elements, materials, sources and practical experiences. For more, visit www.caad.msstate.edu/id and on Facebook, Twitter and Instagram @CAADatMSU.
MSU is Mississippi's leading university, available online at www.msstate.edu.