Mississippi State's Building Construction Science degree program has received initial five-year accreditation from the American Council for Construction Education (ACCE).
"This great achievement could only have been reached with the methodical and thorough work of the Building Construction Science faculty in assessing the required student learning outcomes and collecting data required by the American Council for Construction Education," said George Ford, program director. "The support of our Industry Advisory Board and the assistance provided by Tracey Baham in MSU's Office of Institutional Research and Effectiveness was extraordinary."
A key strength noted in the accreditation report is the program's innovative, studio-based curriculum.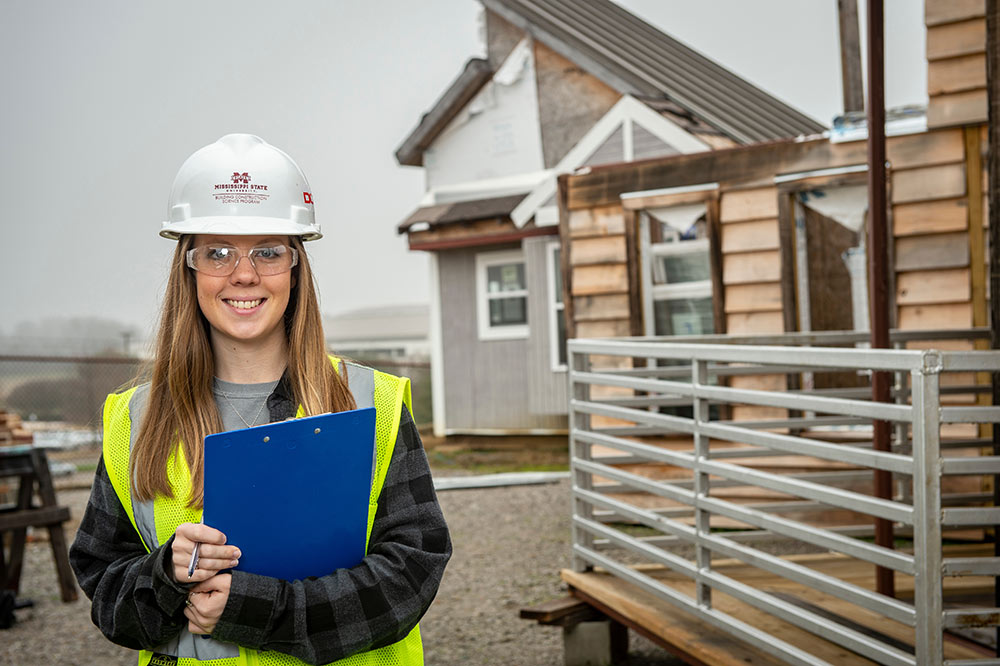 "We have always known that the studio environment, with its focus on engaged-learning, deepens our students' mastery of learning objectives and encourages innovation through its problem-solving approach to construction science," said dean of the College of Architecture, Art and Design Angi Elsea Bourgeois.
"It is gratifying not only to see ACCE note our studio pedagogy as a strength, but more impactful is the trend we are seeing of other universities around the nation beginning to adapt the studio model into their construction programs. Once again, MSU is leading the way through innovation," Bourgeois said.
Faculty in the Building Construction Science program, which originally stemmed from a request from the state's construction industry, work closely with Industry Advisory Board members to ensure graduates are well prepared for success in the field. As a result, collaboration is a key focus of the program, with students spending two full semesters in a combined studio with architecture students and faculty and participating in design-build projects and learning to work together effectively. Click here to read more about the college's Collaborative Studio.
"Our commitment to collaboration between construction and design disciplines prepares our students not only to be successful as they move into their careers, but also prepares them to be leaders in industry," Bourgeois said.
The Building Construction Science program was established by the Mississippi Board of Trustees of the Institutions of Higher Learning in 2006 with the first class of 14 students being admitted in fall 2007. Learn more at caad.msstate.edu/bcs.
MSU is Mississippi's leading university, available online at www.msstate.edu.